The Importance of College Football
On the surface, the title seems like an ignorant tailgate cheer.  Bring college football back so fans can paint their chest, shotgun a beer, and get back to the way things were.  Over a million COVID-19 outbreaks alone in the United States, and over 70,000 deaths and we have the audacity to talk about football.  But it's deeper than that.  The professional game will come back in due time when the billionaire owners and the millionaire players decide that things are safe.  But the college landscape is not as simple.
In a perfect world, deaths and the virus disappear tomorrow.  In a realistic world, the logical scenario includes seasons being canceled as college football players redshirt a year, families quarantining in their homes, and colleges working primarily virtual until vaccines are found, and precautions are put place.  In a perfect world, the United States would have some kind of combination of a universal healthcare system, a Swedish herd immunity plan, and New Zealand results as they marinade their chicken wings until the gates open up again.  But that's not going to happen.
College football is due to start at the end of August, but with dorms closing, online classes progressing, and the future unknown, the decision to move forward with college football is much more than boosters and touchdowns.
Scenario 1) The season is canceled – Canceling the season makes perfect sense.  The players, fans, workers, and students stay safe as colleges take a year to wait on vaccines, social-distancing guidelines, and social experiments that are happening around the globe.  Players are given an additional redshirt year, scholarships are expanded, the NCAA waits a year, and then calls a do-over.
But canceling football means canceling all college athletics as football revenue covers the expenses of all the other sports.  If there's no football, there's no basketball, gymnastics, or hockey—no matter when their season begins.
Teams like Alabama and Auburn would survive, but 90% of college athletic departments are not money makers.  Without football revenues, even for a year, how many schools like Wyoming, CSU, or Hawaii would be forced to close their doors, and their other athletic programs along with it?
And think about the average student.  If college life is not safe enough for football, empty arena or not, what are the chances that the dorms will be open?  With no dorms, classes online, and no need to be physically on campus, is out-of-state tuition still a thing when you are living in your mom's basement in Iowa following lectures on Zoom while going to school on the East Coast?
Scenario 2)  College football is played with empty stadiums – It makes sense to salvage some of the funding that college football brings to a program given that the top college program cost around $25 million to run and brings in $100 million in revenue, and networks starving for sports, ratings, and advertising dollars would line up at a discounted price.  But students would argue that allowing the athletes to use specific facilities such as weight rooms, dorms, and dining areas would be unfair to the non-athlete that is stuck in Mom's basement.  While athletes could argue that the general student is protected from COVID-19 while staying home, but the athlete is unnecessarily exposed on campus simply based on their revenue generating ability.
Scenario 3)  Only play where it is safe – There have already been discussions that suggest a scenario where the ACC and SEC return to play while teams in higher risk areas shut down the season.  Harvard and Yale seem to have the reputation and the endowments to survive a pandemic, but what happens to most of the others?  If the Pac 12 cancels their season, would players be allowed to immediately transfer?  Would the SEC schools be obligated to comply with Title IX and support the women's programs? If so, would thousands of athletes across the country potentially transfer in?
If it were me, I would immediately move all Fall sports to the Spring, allowing crucial months to work on social-distancing plans, allowing additional time to potentially find a vaccine or cure.  I would allow dorms and student activities to be open with proper social-distancing rules, cleaned so thoroughly that it makes a South Korean subway look like…well, a dorm room.  And I would allow all students to pay in-state tuition, assuming they are working on-line, living on campus, and I would ask the federal government to cover the difference.
We all know that government bail outs really mean higher costs and higher taxes in the future.  If it's worth saving cruise ships, large banks, and the hotel industry, it's probably worth throwing in a few dollars to save college football, and potentially, the entire college system.
Images via espn.com, spectrumnews.com, bobleesays.com, safewise.com, yaleglobalhealthreview.com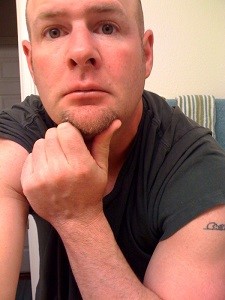 Alan Tapley is an educator, author, and blogger who has lived just outside of Boulder for the last twenty years.  His published work includes two novels, two children's books, a series of cartoons in the Minneapolis Star-Tribune, and multiple sports related articles. His love for family and the state of Colorado is only matched by one thing, his passion for sports.  The first baseball game he ever attended was at Wrigley Field, before there were lights.  At the final Bronco game at the old Mile High, he allegedly cut out a piece of his seat in the South stands.  But regardless of being here for the Avalanche's last Stanley Cup, the Rockies only World Series appearance, and all the Broncos' Super Bowl Victories, his wife never fails to remind him that he wasn't at the University of Colorado in 1990, like she was.  The year the Buffs football team won the National Championship.