The Gear You Need to Have an Amazing Backpacking Adventure
Have you always wanted to do a backpacking trip but have never actually got around to it? Something always gets in the way? Not sure what gear you need? Well, stop making excuses and get out there; because I got you covered when it comes to gear.
I just got back from an amazing 4th of July backpacking trip in the Grand Tetons in Wyoming. It was an amazing way to spend an extended weekend with someone I love, get up and close to awesome wildlife, and be amazed with 360 degrees of beauty. As I was backpacking, I realized the gear you need can be overwhelming. So, I have prepared a top five list to get you started.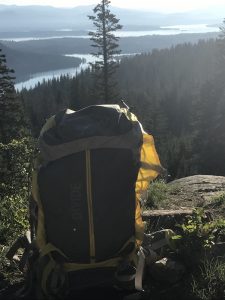 Backpack
This is essential so you can easily carry everything you need in and out of the woods. There are a lot of different backpacks out there. When buying a pack you need to look at the average length of time you will be backpacking, style, and fit. If you need help, stop by MHM. They are a local company started by a couple Colorado guys. They can help you find the perfect pack.
Water Filter
When hiking into the backcountry for multiple days, you will need a lot of water…and water is heavy. The great thing about the mountains are the streams! So, if you have a water filter you can stay hydrated and keep you pack light. You can buy a water filter at REI, Amazon, or any other outdoors store. Don't forget to have a backup as well. Make sure you keep some iodine or water purifying tablets as a backup. They might not taste great, but they can save your life in a pinch.
Shelter
Shelter is important because the weather can change quickly. It also comes in handy when the bugs are bad. I carry a light-weight tent and small thermorest. Your other options include hammock and tarp. Make sure you are comfortable with your selection. Keep in mind there are a lot of tent options, so it will behoove you to talk to a professional before you buy.
Food
You will be exerting a lot of energy hiking with a pack, so you will need to stay energized. Bringing trail mix, nuts, and bars will keep you going through the hike. When it comes to the rest of your food, keep it simple, nutritious, and light. Dehydrated fruits and veggies, pasta, tuna, peanut butter, jerky, bagels. Bring a few spices and you got some meals. If you want to keep it really easy, you can even buy freeze dried meals. I tried some for the first time and they were delicious.
Layers
Bring layers, they are key! When getting hot, take them off. When cooling down, put them back on. Layers to make sure you include are rain gear and fleece. When picking clothes out, think about functionality (pockets, zippers, hoods), quick-dry, and sun protective.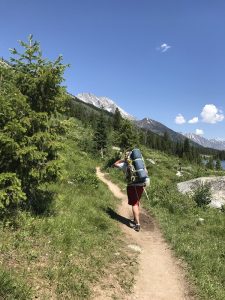 Other things to bring include, time keeper, maps, compass, first aid kit, sun screen, bug repellent, fire starter and bear spray. This was a quick list that will get you started on your backpacking adventure. For a more comprehensive list visit here or stop into your  local shop for some pointers. I hope you enjoy your trip and I cannot wait to hear about it. So take pictures, take in the beauty, and take a friend on an amazing backpacking adventure.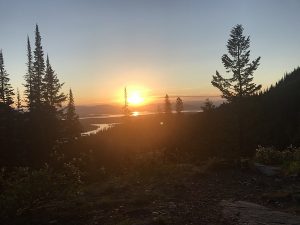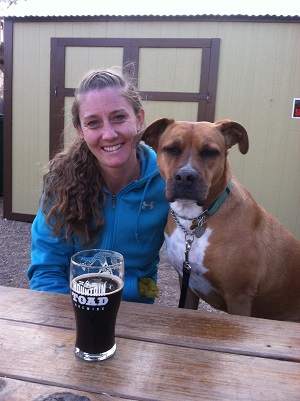 Christie is an outdoor enthusiast from Golden, Co that LOVES doing everything outside. She has an MBA with an emphasis in Sustainability from Brandeis University and a passion for helping others, which she turned into a consulting career. Whether you are looking for social media, marketing, or business strategy, Christie will help grow your business. In her spare time, she enjoys the outdoors and sharing her stories with others through blogs. Christie loves Colorado and hopes her stories help others see Colorado in a way they have never experienced before.