The Future of Denver: New Plans for Improved Transportation System, 100 Percent Renewable Energy, and Affordable Housing
During Denver's 2017 State of the City Address, which took place on July 10th, Denver's mayor Michael Hancock addressed locals' concerns regarding affordable housing, problems in transportation, population growth, and environmental issues in his plans for Denver's future.
These new plans include strategies to help increase the amount of affordable housing and reduce congestion in Denver's transportation systems, and Mayor Michael Hancock also announced that "if Washington won't stand by the Clean Power Plan or Paris climate accord, we will. We will reduce our carbon footprint and find a way to make Denver 100 percent renewable — very soon" (Denver Post).
Since population growth has had major adverse impacts on the local area, the city's new mobility plan has been created in order to solve the issues that population growth has caused for Denver's transportation system.
This exciting new plan will spend two billion dollars over the next 12 years to solve transportation issues around Denver, including helping to increase access and reduce the costs to public transportation use. Furthermore, "by 2030, the mobility plan aims to expand transit options and biking and pedestrian access across the city to get more commuters who drive alone out of their cars. It also aims to eliminate traffic-related deaths by that year — an initiative called 'Vision Zero' — and to address Denver's serious backlog of street and bridge repairs" (Denver Post).
A new initiative has also been announced to address housing issues created by population growth in the region. The new initiative is helping to create 3,000 new affordable homes, and the mayor stated that the local government is doing everything they can to offer "more affordable options to our people" (Denver Post). This includes subsidizing rent gaps in some vacant apartments so that low-income and middle-income families can afford to live in them. It was also made clear that these efforts to improve affordability of living are being made for not just housing, but for other aspects of life as well, such as transportation and recreation.
Many other exciting plans were announced, including a project giving 1,500 bus passes to students in high school for free during the summertime, bicycle safety classes for students in middle school, and a partnership providing bicycles and helmets for children.
Goals of the mayor's 2018 budget proposal will include "increased spending on housing, anti-displacement and transportation initiatives" (Denver Post). It seems apparent that as the Sierra Club's Colorado chapter director Jim Alexee said, Hancock's statement was "a big step forward for Denver and Colorado" (Denver Post).
To read more, checkout: http://www.denverpost.com/2017/07/10/michael-hancock-state-of-the-city-address/
Reference
 Jon Murray, "Housing affordability "cuts me to the core," Michael Hancock says in laying out plans for fast-growing Denver," Denver Post, July 10, 2017, accessed July 25, 2017, http://www.denverpost.com/2017/07/10/michael-hancock-state-of-the-city-address/.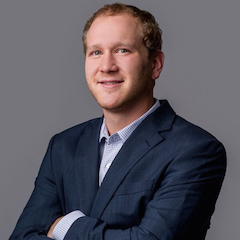 As one of the original columnists for About Boulder, Corey has several years of experience educating his audiences on environmental topics and sustainability in Colorado. Corey is a candidate for University of Denver's Masters in Environmental Management program and graduated from CU Boulder with a major in Environmental Studies, specializing in Natural Resources and the Environment. Corey has used his education to develop a powerful understanding of topics in sustainability, environmentalism, and the energy industry, and has gained extensive knowledge regarding the forces related to these topics that drive Colorado's economy.