The Denver Nuggets – Remember Our Name
Nikola Jokic is finally getting noticed.  A max contract, the first Nugget named to the all-star team since Carmelo Anthony, his team is in first place in the Northwest Division, fighting with Golden State for the top seed in the West, and he even has a cool nickname.  The Joker. A perfect take-off on his name: silly, clever, and like Batman's nemesis, capable of taking over.
But what about the other players?  With a record of 42-20, these guys should be household names, but they're not.  While the lack of recognition could be due to time zones, market size, or Denver's depth and rotations, I think providing these players with nicknames could be the answer.
Jamal Murray – I say we call him Jamal Murr-eh?  A tribute to the Ontario-born shooting guard, the entire Pepsi Center could shout EH (with a heavy Canadian accent) after a made three.  Supposedly, there are about ten different meanings to the interjection North of the Border, but most think of it as a statement of fact or opinion.  Like, "Jamal Murray is pretty good, eh?"
Malik Beasley and Monte Morris – Like Mary-Kate and Ashley, I'm nicknaming the duo the Olsen Twins because they look really good out there and it's hard to tell them apart.  Malik has had an outstanding year coming off the bench as a backup guard, averaging 12 points, 50% FG, 43% from threes, in just 24 minutes a game.  Monte, who's a year older, has also had an outstanding year coming off the bench as a backup guard, averaging about 11 points, 49% FG, 42% from threes, in just 24 minutes a game.
Mason Plumlee – Nickname:  the Plummer. This one is way too obvious as the Plummer seems to do all the dirty work, plunges into defensive assignments, and never seems to crack. (Get it? Plummer's crack.)  Although, if he continues to shoot 55% from the free throw line, we may have to call him Mason(ry) Plumlee considering all those bricks.
Paul Millsap – First of all, how does a 12-year veteran not have a nickname yet?  Anyway, I'm calling him "Whoops" Millsap. This guy is our glue, one of the Nuggets top defenders, and his stats are solid averaging 12 points and 7 rebounds per game. But management signed him for 2yrs/$60 million.  WHOOPS!
Will Barton – I call him Will Bargain.  Okay, 4yrs/$53 million for a player that averages 12 points and has been hurt most the year doesn't seem like a bargain.  But compared to Millsap it is!
Tyler Lydon – Ah, yes. Tyler "Brokerage Fee" Lydon.  In the 2017 NBA draft, the Nuggets selected Donovan Mitchell with the 13th pick, and then traded him to Utah for Lydon, and Trey Lyles.  Lyles has been a nice reserve for the Nuggets, but Lydon has only averaged 1 point per game while Mitchell has averaged 23 points, 4 rebounds, and 4 assists.  It's not Lydon's fault, but I call him "Brokerage Fee" because that trade was pretty costly.
Torrey Craig – I call him Jenny Craig because players lose about 10 pounds a night just trying to keep up with him.
Mike Malone – He coached in the all-star game, and nobody knows who this guy is?  Because he's leading us to the promised land, I was going to call him Moses.  Moses Malone. But I was told that's been taken. So, I'm going with The Post.  Like the Washington Post. Newsworthy and always delivers. Post Malone. I think that one could end up with a following.
Images via pixartsy.com, sportingnews.com, people.com, clutchpoints.com, Syracuse.com, hiphopdx.com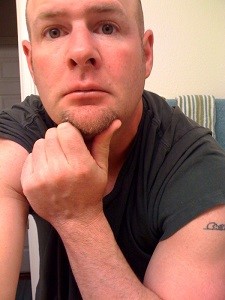 Alan Tapley is an educator, author, and blogger who has lived just outside of Boulder for the last twenty years.  His published work includes two novels, two children's books, a series of cartoons in the Minneapolis Star-Tribune, and multiple sports related articles. His love for family and the state of Colorado is only matched by one thing, his passion for sports.  The first baseball game he ever attended was at Wrigley Field, before there were lights.  At the final Bronco game at the old Mile High, he allegedly cut out a piece of his seat in the South stands.  But regardless of being here for the Avalanche's last Stanley Cup, the Rockies only World Series appearance, and all the Broncos' Super Bowl Victories, his wife never fails to remind him that he wasn't at the University of Colorado in 1990, like she was.  The year the Buffs football team won the National Championship.