The Denver Nuggets – Now What?
The Denver Nuggets' outstanding season ended prematurely last weekend as CJ McCollum poured in 37 points for the Portland Trailblazers, the Nuggets went cold and missed their last 15 three-point shots, and the Pepsi Center fans left the arena with a rare homecourt loss in a pivotal game seven finale.
The defeat was disappointing, but the future looks bright as Denver's young core of Nikola Jokic (24), Jamal Murray (22), and Gary Harris Jr. (24) showed that the team is formidable and on the rise.
But if you're thinking that the Nuggets should simply work on their shooting this summer, practice some free throws (11 misses in game seven), and roll out the ball, you would be mistaken.
Here are five major questions facing the Nuggets as they look towards the next NBA season.
Paul Millsap – Millsap played well in the playoffs averaging 15 points and almost 7 rebounds while playing close to 33 minutes a game. But Millsap is in his third year of a 3 yr/$90 million contract, and Denver owns the team option for 2019-20.  Millsap was good, but not that good (13 points/7 rebounds/56 games missed) over the last two years. At 34 years of age and with Michael Porter Jr. (20) waiting as his replacement, look for the Nuggets to waive Millsap and either resign him at a one or two year/$10 million per contract, or simply use that money for multiple free-agent needs, or the extension of Jamal Murray.
Jamal Murray – Murray is still on his rookie contract that will pay him $4.4m next year, and around $6m in 2020-21. At only 22 years of age, Murray should be prioritized, and locked up to a long-term contract this summer.  But the Murray contract is difficult.  The Nuggets hold the cards, but what exactly is Murray worth?  Gary Harris signed a 4 yr/$84m extension a few years ago, but Murray is undeniably more important for the future of the team.  But after a game seven performance that included only 4 of 18 shooting from the field, how much is enough?
Michael Porter Jr. – The best scenario includes Millsap resigning for much less money, the 6'10 Porter Jr. becoming an athletic upgrade at the power forward position, added depth to the bench, and the Nuggets smoothly transition to the next season. But if Denver fails to resign Millsap, the questionable health of Porter Jr. and his game will need to step in and replace the 13-year vet with four All-Star appearances and over 100 playoff games.  Denver could be interested in an affordable free agent replacement in case Porter Jr. isn't quite ready.  Taj Gibson, Bogan Bogdanovic, either of the Morris twins, or an Al Farouq Aminu could be a cheaper alternative.
Free Agency – The Nuggets need help with bench scoring, three-point shooting, and acquiring another lock-down defender. Older options such as Trevor Ariza, Patrick Beverly, Danny Green, or JJ Redick would be a pricey, and somewhat risky alternative based on age and salary.  But rolling the dice on free agents Nikola Mirotic (28) or Terry Rozier (25) could be just the piece to get the Nuggets over the hump while maintaining their youth.
Tobias Harris – The Nuggets can dream about a Kawhi Leonard, Kevin Durant, or Jimmy Butler, but it's not going to happen. The Nuggets have no room for a max contract unless they trade half the team.  But imagine if Denver were to plug in Tobias Harris, paying him Paul Millsap money of around $30m a year. Harris (26) averaged 20 points and 8 rebounds this season, while still defending, shooting, and would upgrade the Nuggets already talented roster.  A few solid backups would probably need to be shipped to clear cap space, but if Denver plans to compete without a draft pick of any importance over the next few years, the time is now.
Images via lastwordonprobasketball.com, woa!.com, forbes.com, slam.com, orlandopinstripedpost.com, nbclosangeles.com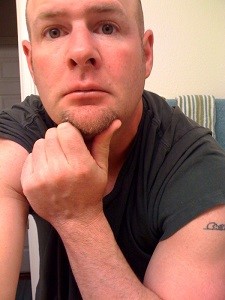 Alan Tapley is an educator, author, and blogger who has lived just outside of Boulder for the last twenty years.  His published work includes two novels, two children's books, a series of cartoons in the Minneapolis Star-Tribune, and multiple sports related articles. His love for family and the state of Colorado is only matched by one thing, his passion for sports.  The first baseball game he ever attended was at Wrigley Field, before there were lights.  At the final Bronco game at the old Mile High, he allegedly cut out a piece of his seat in the South stands.  But regardless of being here for the Avalanche's last Stanley Cup, the Rockies only World Series appearance, and all the Broncos' Super Bowl Victories, his wife never fails to remind him that he wasn't at the University of Colorado in 1990, like she was.  The year the Buffs football team won the National Championship.