The Bakery Where You'll Want One of Everything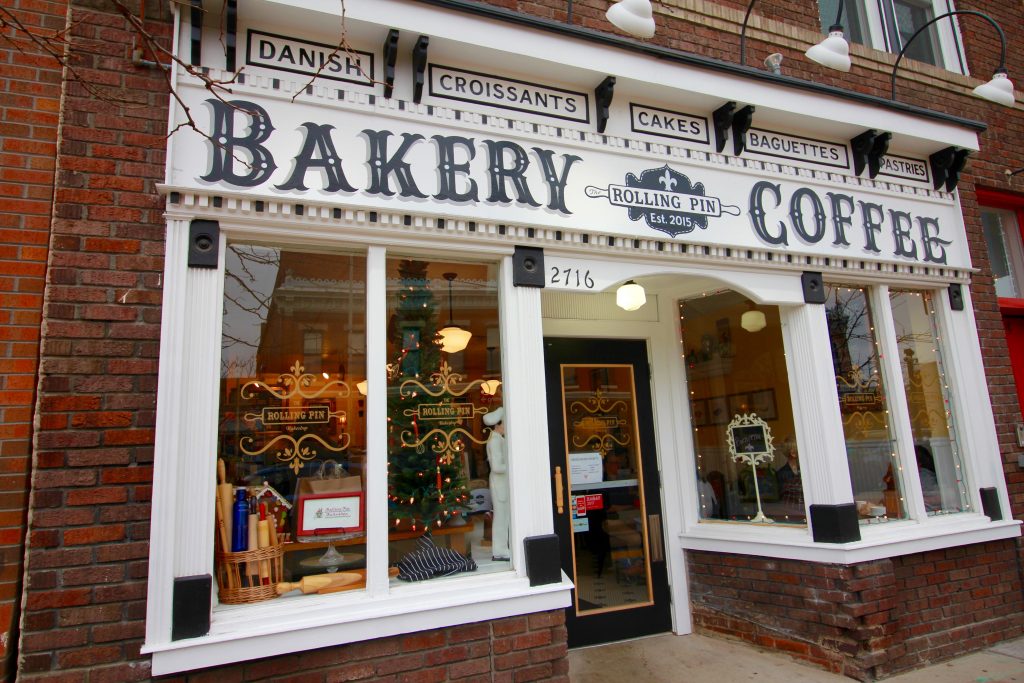 There's little else in this world that makes me more excited than finding a good bakery. It's almost like finding that mystery twenty dollar bill in your pocket, but if that twenty was a fifty. Lucky for me, I stumbled upon a beautiful bakery storefront while strolling through the neighborhood of Five Points. It's not hard to miss though, as The Rolling Pin Bakeshop, or Rolling Pin for short, sticks out like an elegant swan in a party of pigeons on Welton Street.
Surprisingly, it wasn't a huge display of delicious pastries that first drew my eye. The twinkling holiday lights, simple calligraphy, and groups of happy people stuffing their faces is ultimately what intrigued me. I walked in and was immediately wafted with the smell of freshly baked bread and pastry dough. I could tell right away that this was a place of good quality, and I wasn't the only one who knew it.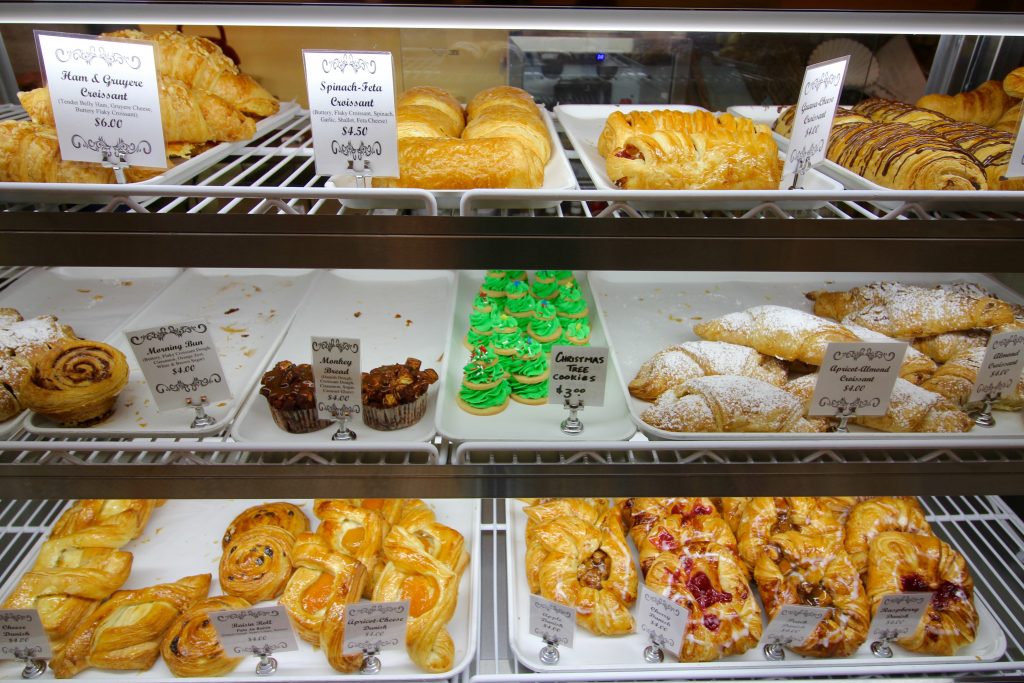 Although Rolling Pin is fairly new as of 2015, I saw that it was the type of place that already had "regulars", but not in a pretentious way. The kinds of people who count down the work week to come in on a Sunday morning and order their favorite croissants for their family. Or in my case, the woman next to me who told me I would want "one of everything". An overwhelming feeling of understanding came over me as I stood there gawking at the scrumptious looking pastries and desserts. I did want one of everything. And although the cases weren't stacked to the brim with goodies, it faired as a testament to how good everything was considering it was only 10am.
My eclair filled thoughts were broken by the very friendly woman behind the counter who asked if I knew what I wanted to order. I answered with, "I'm not sure yet," because of course I had no idea. How was I supposed to choose from a case of pear tarts, cinnamon buns, carrot cakes, chocolate croissants and endless others. Not to mention the delicious looking selection of house made coffees and teas awaiting to be consumed. After a few minutes, I saw them bringing out freshly made quiches, and my mind was set. I decided on an asparagus and Swiss cheese quiche, and an apple danish. I figured I needed to try the sweet and savory, at least that's what I was telling myself.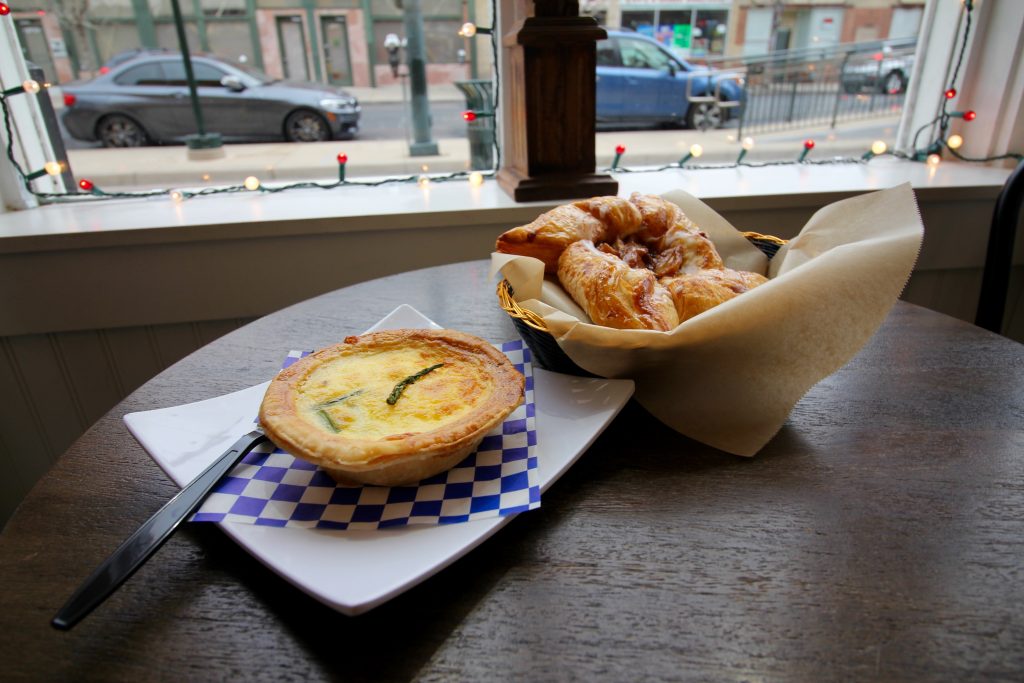 I sat down at one of the quaint little tables by the window while I waited for her to bring the warm breakfast. A few minutes later, the quiche and danish arrived looking exceptionally yummy. The crust of the quiche was perfectly browned, and I could literally count the layers of baked flakey dough on the danish. I started off with the quiche, and never looked back. The buttery and flakey crust could have been a whole meal of its own, but the center is what…took the cake (pardon the bad pun). The cheese brought a rich flavor, while the asparagus added a fun little crunch. It's really hard to get the center of a quiche to be perfectly creamy and not rubbery, so major points to the chefs on that. Next up was the danish. Pastries are a weakness of mine, so I had high hopes for this one. I bit down, and it immediately crumbled in my mouth into a million light and buttery flakes. Danish pastry dough is incredibly hard to work with, so it's very tricky to get such great layers and a flakey crunch. The chunks of baked cinnamon apple in the middle were covered in a simple glaze that made it all taste deliciously homemade. After a few minutes in my food induced heaven, I opted for a to-go box for the rest of my pastry seeing as my eyes were bigger than my stomach (but let's be honest here, I may or may not have finished it once I got back in my car).
Feeling very full and satisfied with my breakfast choices, I made my way back up to the display for one last look. As I approached to leave, I told the man behind the counter that dessert is the only reason I eat meals, so I'm glad I got to eat my dessert first today. He told me that they actually almost named the bakery "Dessert First", and from that moment on, I knew I was in love…if I wasn't already.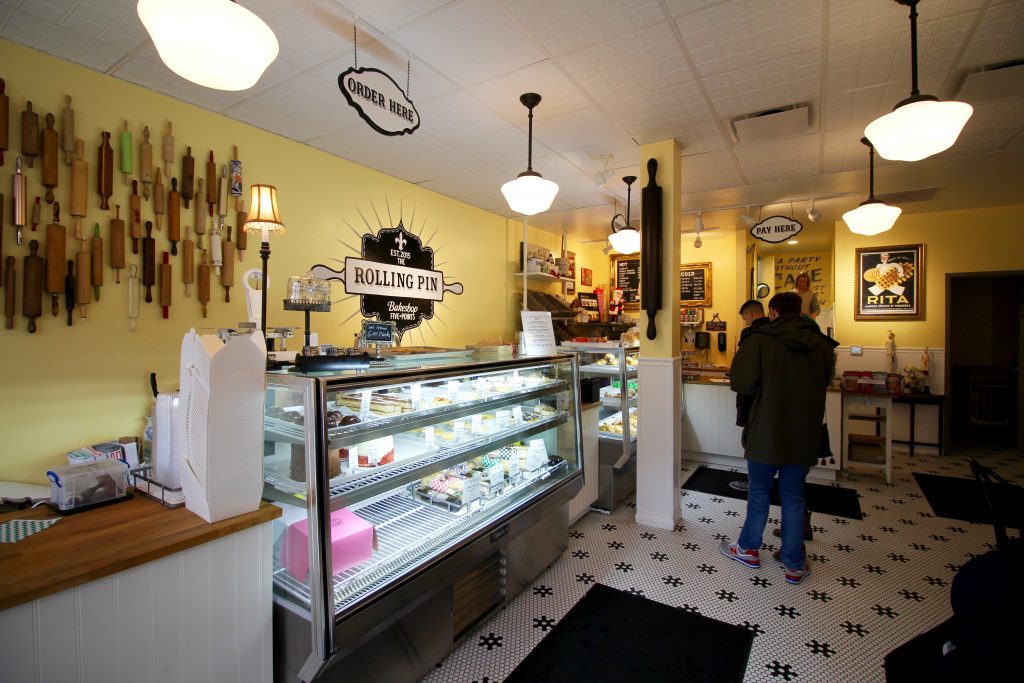 The place: The Rolling Pin Bakeshop
The address: 2716 Welton St. Denver, CO 80205
The goods: Pastries, bread, cakes, coffee, tea, happiness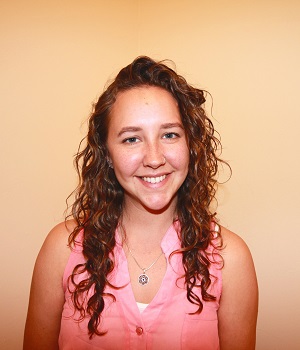 Alicia, a twenty-four year old East coast native, began her writing journey in elementary school with fictional short stories. Her love for writing about foreign people and places continued throughout the rest of her school days, but really began to take off once she graduated college. With a Philosophy degree under her belt, and an aching feeling of wanderlust, she packed up her life and headed off on a solo cross-country road trip. She drove to California where she spent her time blogging her experiences, taking pictures, and exploring the beautiful state by car. After five and a half months, she eventually ended in Colorado where she will continue her love for writing, travel, and grand adventures.