The Anchor Album Celebration
To the surprise of absolutely nobody, the Marquis has announced yet another stellar show. Next Saturday, the 26th, The Anchor is celebrating the release of their new album. They'll be tearing up the stage with Blue Mesa, What Came Before, Heartsick Heroine, and Colony Collapse. It's a night showcasing local rock bands and female vocalists in particular.
The Anchor is a five-piece metalcore band based in our very own Denver, Colorado. They play original music that aims to uplift audiences and promote the value of self-worth. Their album, Breathe, just dropped, and next weekend is your first chance to see them play their newest material.  Frontwoman Linzey Rae is nothing short of fantastic. She brings an unbelievable range of vocals and can jump from a death growl to a soft melody in a split second. Hearing her sing is surreal. You know the scene in Alien where the alien bursts out of Sigourney Weaver's chest? This is the auditory equivalent. The Anchor writes fast paced, hard hitting songs that get butts off of barstools and onto the dance floor. You don't want to miss this.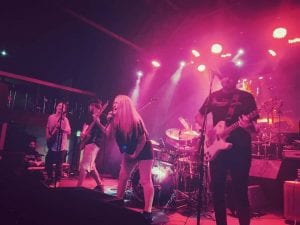 Blue Mesa is local rock band known for their haunting vocals and explosive guitar. Their music is melodic, with brutally honest lyrics. Vocalist Holli Smith brings a pop rock style that pairs perfectly with their heavy rhythm and intricate guitar riffs. Their debut album, Providence, dropped in 2014 and helped earn them a spot in Hard Rock Rising's international battle of the bands. They followed that with the release of their second EP, Origami, in 2017 and the hit single, "Blindside" earlier this year. They're currently working on another album—keep an eye out for its release.
What Came Before is a five-member alt rock band from Denver. They've been causing a ruckus in the underground scene, playing everything from local dive bars to music festivals and even landing a spot on the Ernie Ball Stage at Warped tour. They've played with acts like Korn, Emery, Hawthorne Heights, Assuming We Survive, A Day to Remember, and many more. What Came Before is known for high energy performances that never disappoint. Their newest single, "War Hymm" is available now.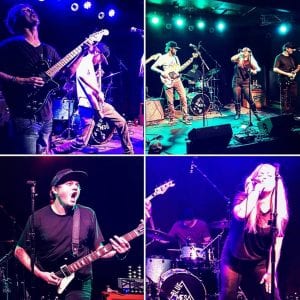 Heartsick Heroine is a four-piece hard rock band from Denver. The female-fronted quartet was founded by vocalist Hannah Maddox and guitarist Allen Maddox, former members of Scarlet Canary. The two bring years of nationwide touring experience to the band, having opened for acts like Lita Ford, Skillet, Stone Sour, and Butcher Babies. Joined by percussionist Chris Vega and bassist Josh Martinez, the group brings powerful vocals backed up by equally ferocious instrumentals. This is their debut Denver show, so you can tell all your friends you saw them first, if you're that guy. Check out a few of their songs including their first single, "Dead Like Me", at https://www.heartsickheroine.com/.
Colony Collapse is an up and coming metal/alt rock band. The group began in Pittsburgh, but they couldn't resist the allure of Denver's exquisite metal scene. Their original sound blends melodic guitar with robust vocals, delivering captivating harmonies without sacrificing energy or aggression. They've been playing a ton of shows all over the state including the Disrupt Festival battle of the bands earlier this year.
Come celebrate the release of The Anchor's new album and see Heartsick Heroine's first show in Denver. Doors are at 7 and tickets are on sale at http://www.themarquistheater.com/. The Marquis is located at 2009 Larimer Street. See you there.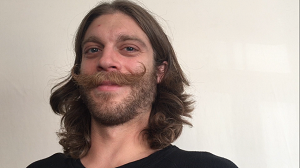 Jared is a local content contributor and aspiring author. He was fortunate enough to grow up in Golden, Colorado and graduated from MSU Denver. While an insatiable love of travel lures him all over the world, his roots remain firmly planted here. He enjoys writing short stories, poetry, children's books, societal observations, and everything else. A nature enthusiast and sunshine connoisseur, Jared is perfectly at home on any mountaintop or patio. He frequents art galleries and concerts, poetry readings and breweries, museums and bookstores. When he isn't making neighbors cringe at his musical attempts he can be found on a snowboard or sailboat, depending on the day. A perpetual adventurer and eternal patron of the road less traveled.