The Airedale Building: A Place Of Fun, Food and Fetishes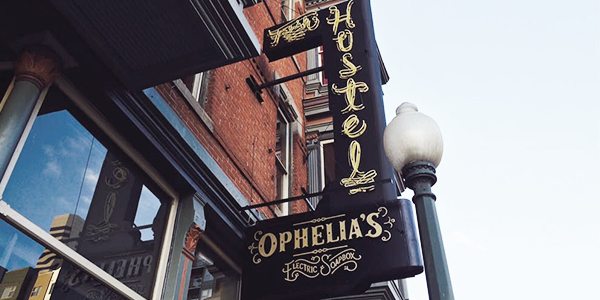 You've probably driven or walked past it numerous times, admired the building, heard people raving about the delicious food and great shows they've seen there and maybe have even frequented the unique underground bar yourself — I'm talking about that mysterious, glamours and somewhat nostalgic looking building on 20th St, right in between Larimer St and Lawrence St, that houses Ophelia's Electric Soapbox.
That said, the building itself (known widely as the "Airedale Building"), has always been a quite popular place to visit when it comes to Denver's hot spots, even before the opening of Ophelia's in 2015.
In fact, its risqué and lustrous history dates all the way back to 1889, when a German business man by the name of Albert Kopper, had the building erected and began running it as a popular saloon and hotel for regular night-goers, for nearly thirty years.
Unfortunetly for Kopper however, due to Anti-German sentiments which came about during WWI as well as the start of the prohibition, he was unable to keep the doors open past 1919, and ended up selling the establishment to one Elmer Sommers, who subsequently changed the name of the Hotel to the Airedale Hotel (named after his favorite dog breed).
From here, all the way up to the year 1989, the Airedale building changed ownership a handful of times, however, it always seemed to keep its general structure (i.e. a saloon/nightclub on the ground floor and in the basement, and a hotel of sorts on the floors above). What it was more famous for however, was the fact that all sorts of explicit and illegal activity took place within its walls. From illegal drinking, to backroom card games and dice, all the way to regular peep-shows and actual prostitution, the Airedale building has seen some colorful characters throughout its time. There was even rumored to be a real brothel there at one point, run by mysterious madam whom went by the name Ophelia.
Then, in the year 1989, the building was sold yet again to an Art Greer, who did some major "face-lifting" renovations to the place, helping to give it its beloved elaborate and elegant look. In keeping with the scandalous theme of the building itself however, upon completion of the renovation he subsequently turned the space into a thriving adult book store called "Diamond Lil's".
This adult entertainment and book store thrived until Greer's death in 2011, and from then until 2015, the building sat mostly unused as a piece of Denver's history. That is, until renowned chef Justin Cucci (owner of other popular restaurants Linger and Root Down), decided to make the establishment his own.
Now an extremely popular local restaurant, Ophelia's Electric Soapbox is a place you can go with friends to eat an amazing gourmet meal, see a show, grab a drink and even catch a glimpse of a few scantily clad women via the boudoir-style décor (in honor of the building's past), thus making for an interesting and entertaining afternoon or night out on the town in one of Denver's most historic locations.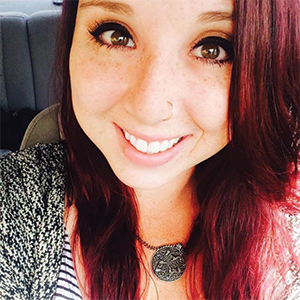 Jade was born and raised in Denver, Colorado. She grew up wandering16th street mall, relaxing near the Platte River, frequenting local coffee shops and music venues and learning all the ins and outs of the city she loves. Later she attended Metropolitan State University of Denver where she attained her BA in Philosophy, Minor in Psychology and Concentrations in both English Literature and Women's Studies. Additionally, while still in school Jade began her freelance writing career which,
four years later
, is now her full-time occupation. She also loves to travel the world, explore new places and take time to connect with and learn about the world around her. Not to mention she is nearly always down for a glass of wine and a good conversation. In short, Jade is full of energy and happiness, and has a deep passion for learning all she can about how best to enjoy and live life via history, reflection and a positive outlook towards the future.