The 2020 NBA All-Star Game – Seriously?
The votes are starting to accumulate for the players hoping to make the 2020 NBA All-Star game next month in Chicago, and Denver's Nikola Jokic is a sure thing.  The Nuggets are currently 28-12, third in the Western Conference, and Jokic is having another tremendous season averaging 19 points, 10 rebounds, and over six assists a game.  The popularity of Jokic has him at fifth in voting in the West for the frontcourt players trailing only Lebron James (LAL), Anthony Davis (LAL), Kawhi Leonard (LAC), and Paul George (LAC).  While Jokic stands at tenth overall among all Western Conference players.
Looking at the Western Conference, the starting unit should look like this.
Point Guard – LeBron James (LAL) – Lebron leads the entire league in votes as well as assists in his 17th season in the NBA.   With the Lakers leading the West at 33-8, a 16th straight All-Star game is inevitable.
Shooting Guard – James Harden (Hou) – The Beard is averaging over 38 points a game, Houston is 26-14, and for a guy who shoots 14 three-pointers a game, he has still had time to average 7.5 assists.
Small Forward – Kawhi Leonard (LAC) – The Finals MVP has averaged over 26 points, 7.5 rebounds, and 5 assists turning the Clippers into must-see-tv.
Power Forward – Anthony Davis (LAL) – His first season in Los Angeles is working out quite well with his 27 points, 9.5 rebounds, and 3 blocks per game.
Center – Nikola Jokic (Den) – The 7-foot center leads the team in scoring, rebounds, and assists, while adding the three-point shot to his repertoire by making more than 50 of them so far this season.
The biggest snub on this starting five is probably Luka Doncic (DAL).  Doncic has turned the Mavericks into a playoff contender and is a fan favorite averaging 29 points, 9.6 rebounds, and 8.8 assists.  But in only his second year in the league, I can't put him in at guard over LeBron and Harden.
Wait.  The All-Star balloting has LeBron listed as a frontcourt player?  Okay, I guess Anthony Davis is out since Jokic is a true center, LeBron is in at power forward and Doncic is the starting point guard.
Wait.  You don't need be have a position anymore, but you are still called either a frontcourt or backcourt player for voting sake?  You know, forget it.  The fans know what they are doing.  It'll be fine.
Wait.  You say that Alex Caruso (LAL) is fifth in voting averaging less than six point a game?  And Steph Curry is fourth, even though he's done for the season after playing in only four games?  Is this a joke?  Is Harry Bottom getting votes as well?
At least the East has it together where I heard a 7-foot center is climbing the voting charts.  But I thought Joel Embid (PHI) was injured?  Not him?  Alright.  Andre Drummond (DET) leads the league with almost 16 a game.  Not him either?
You're telling me it's TACKO FALL!!!???  And you're telling me it doesn't matter anyway because there basically is no East or West because captains choose teams in the end?
Fine.  Then here are some suggestions as long as we are just making things up as we go along.
Have a player contest in which you try to spell Giannis Anteokounmpo (MIL).
Have the three-point line moved 15 feet back and see if Trae Young (ATL) notices.
Line up three more racks of balls for the three-point contest and see if James Harden (HOU) notices.
Award a Defensive Player of the Game.
Put Ja Morant (MEM), Derrick (Airplane Mode) Jones Jr. (MIA), Zach Lavine (CHI), and Zion Williamson (NOP) in the Slam Dunk Contest….then dare the judges not to vote for the new late entry…Vince Carter (ATL).
I'm sure it'll be entertaining as Team Tacko beats Team Caruso 198-196, Nikola Jokic dishes out 23 assists, and Kevin Hart is named MVP.  But this is getting a little silly.
Images via usatoday.com, bleacherreport.com, yahoosports.com, blacksportsonline.com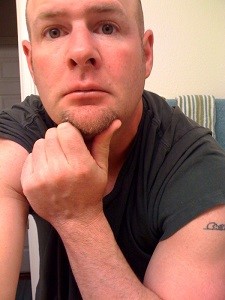 Alan Tapley is an educator, author, and blogger who has lived just outside of Boulder for the last twenty years.  His published work includes two novels, two children's books, a series of cartoons in the Minneapolis Star-Tribune, and multiple sports related articles. His love for family and the state of Colorado is only matched by one thing, his passion for sports.  The first baseball game he ever attended was at Wrigley Field, before there were lights.  At the final Bronco game at the old Mile High, he allegedly cut out a piece of his seat in the South stands.  But regardless of being here for the Avalanche's last Stanley Cup, the Rockies only World Series appearance, and all the Broncos' Super Bowl Victories, his wife never fails to remind him that he wasn't at the University of Colorado in 1990, like she was.  The year the Buffs football team won the National Championship.