Sweeney Todd at the Equinox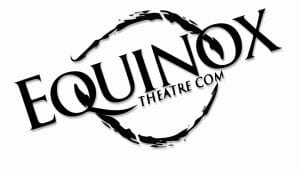 Caution: Includes Spoilers!
With October comes pumpkin spice lattes, last year's limp Halloween decorations dragged back out onto my neighbor's lawn, and gothic theater productions. Front and center of Denver's autumnal theater roster is Equinox Theater Company's production of Sweeney Todd: Demon Barber of Fleet Street at the Bug Theatre in LoHi. Stephen Sondheim's opus is notoriously difficult and, well, the Bug isn't quite Broadway, so my expectations were…reasonable. I'm happy to report that those expectations were far exceeded.
Sweeney Todd is basically a Liam Neeson movie set in Dickensian London. It looks like Les Misérables and Hamlet had a baby: An innocent man, hated and exiled by a girthy government official, returns to his city of origin. A woman needs to be avenged. In the meantime, a little blonde girl grows up. In the final scene, everybody who's still alive dies sequentially, on stage, center-center. Sondheim's musical deals with classic subject matter: power, obsession, sex, death, and secrets. Perfect stuff for Halloween.
We're as obsessed with watching serial killers as they are with killing. Eighty-seven percent of podcasts can't be wrong. Obsession gives us YoYo Ma playing the Prelude from Bach's Cello Suite No1 in G Major. It also gives us Ted Bundy and the Darwin Twine Ball. Make of this what you will. Obsession first seeks its primary target; then it loses focus and takes whatever it can get. Sweeney Todd first seeks only to kill the judge who exiled him; he ends up killing dozens of others, his beloved, and, indirectly, even himself.

I mildly resent Sweeney Todd for having a straight-white-male for the hero, although almost all serial killers are male, so I will try to be understanding about this. (Thought exercise: How would this play be different if the title role were a female?) Sweeney Todd himself is a bit of a bore. He's a macabre variation of the Great White Hero that made millions for Kevin Costner, Mel Gibson, Sylvester Stallone, and basically every other 180+lb actor in the guild. Mrs. Lovett, the character who was created to define the word "frowsy," is slightly more interesting. She makes a horrifying moral choice and seems to think of it lightly. Is her decision to be pragmatic about murder a result of her perversion or of her necessity?
The plot resolves as the characters' secrets escape. We assume that the truth always comes out in the end, but does it? How many of us take our secrets to the grave, at least until 23andMe outs us to the world? Perhaps the exceptions like Jaycee Dugard or Elizabeth Smart just prove the rule? I walk around my neighborhood and have my dark inklings about which houses could contain someone unwillingly chained up in a basement. 
Let's get on with discussing this specific production of the play. I went to see the Saturday evening performance with someone, which I considered a first date, although I'm not sure that he considered it a date at all. In a reflection of this uncertainty, I wore fancy undies, but did not shave my legs. That's the fusion of optimism and realism. (This was my second date of 2019; on the first one, several months ago, Date 1.0 mansplained to me that the wage gap exists because women don't work hard enough. He did not get laid. However, while waiting for Date 1.0 to show up, I ran into and casually chatted with Date 2.0, whom I had previously met through writing this column. Small world.) I mention this only to highlight the oddity that is watching a dark and violent story unfold while sitting next to someone who you are completely clueless about with regards to what they will find horrifying or hilarious. It's a great litmus test.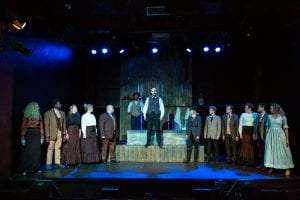 Local theater can be hit or miss, but Equinox hit it out of the park. The power and pitch of the opening songs quickly reassured me that this would not be Waiting for Guffman. The cast sang with skill to match their gusto, hitting all the high notes with confidence and filling up the small stage with big characters. I have been involuntarily removed from two singing groups because of my lack of vocal skills, and so my envy for their voices abounds. The casting choices seemed to fit the characters well: Todd (Derek Helsing) is a stocky, powerful man—you could nearly feel the rage radiating off of him; Mrs. Lovett (Emily Ebertz), a redhead whose beauty was unable to be completely hidden behind the disheveled aprons. Judge Turpin is probably Phillip Seymour Hoffman reincarnated, although he's billed as (Zach Vaughn). Johanna (Alexis Webb), the daughter, is a reasonable facsimile for Reese Witherspoon.
Sweeney Todd can be truly shocking. My notes say "Self-flagellation! I forgot about that!" followed by "Incest!—forgot about that, too!" The actors spend a lot of time sloshing around buckets of blood. You get to watch many people die on stage. You also get jolted back in time by present-day anachronisms. Dropsy! Plague! All the Victorian diseases! Freshly-shaven customers request a splash of Bay Rum, which I can only presume was the Axe body spray of the 1800's. Sondheim's score is ridiculously difficult. His virtuosity is ridiculously enjoyable. He serves up a bottomless mimosa of rhymes, just because he can. It's sheer joy.
The good and the bad: Every production has strengths and weaknesses. These are a few that caught my eye.
The physical production values were top-notch; the props and set effectively conveyed the time and locations without distracting from the story. They did a great job of using the space and creating different locations on the relatively small stage. The costumes were slick, well-fitting, and well-suited to the characters. I particularly enjoyed that a female actor was cast as the beadle. There was a neat trick with the lighting that I won't reveal here: you should go see it for yourself.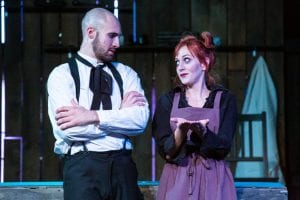 With such lovely props and staging, one choice in particular yanked at my eyes. Most of the props (buckets, razors, satchels, liquid "blood", etc.) were real. The shaving cream and foodstuffs (both critical to the plot) were improvised. It pulled me away from the story while I wondered why. Also, the running time for this play is nearly three hours, a truly Victorian length. It supposes that you have nothing else to do but read Silas Marner and fend off the plague with Bay Rum while waiting for dropsy to kill you. It's bladder-stretcher, for sure.
I'll point out two moments of delight: the first is Jayce Johnson, who plays Perelli, Todd's first victim, a competing show-off in the barber trade. He struts and poses like a showgirl, displaying the weird mix of sexiness and hucksterism required of all kinds of performers. It's as delightful to watch as it is to listen to Sondheim's rhymes. The other moment was the glowing faces of the cast taking their bow at the end. The joy of a job flawlessly completed was writ large. That right there is the moment that makes live theater worth the effort. Or, in this case, mostly dead theater.
Sweeney Todd runs for another few weeks. The performance I attended was sold out—for good reason—and I expect the rest of the run to sell out, too. Don't miss this one—it's well worth it.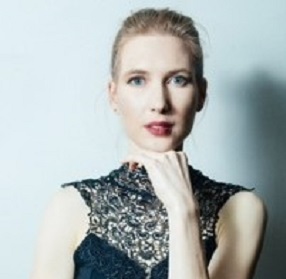 Jessie Hanson lives and works in Denver and couldn't be happier about it. Like the best-possible kind of Jekyl-and-Hyde scenario, she splits her life between science and storytelling. During the day, she performs clinical diagnostics and messes around with test tubes. At night, she performs behind the mic as a standup comedienne, in the air as a circus aerialist, and in rhinestones as burlesque dancer. She begrudges the hyper-inflated cost of a decent pair of false eyelashes. When she's not on stage, she sweating it out as an endurance athlete in triathlons and marathons across the West. She begrudges the hyper-inflated cost of a decent pair of running shoes. She's thrilled to be on board with OnDenver and writing about science, comedy, circus, athletics, and general fun on the Front Range!