Stories on Stage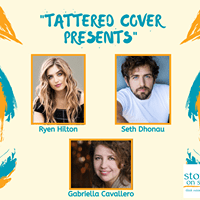 I'm a sucker for storytelling: I have to be as I'm a theater reviewer, although I suppose that all of us humans are to some extent. Stories on Stage is to theater as rap is to music. The ongoing storytelling series happening in Denver and Boulder takes short stories or segments of longform works, puts them into the hands of charismatic actors, and brings them to the stage with no accoutrement of movement or props—just as rap takes the bones of rhythm and word and presents them without the trimmings of instrumental music. The effect for both is addictive.
I recently attended the performance at Su Teatro Cultural & Performing Arts Center on a cold night when, unfortunately, the heating had gone out in the building. The Su Teatro staff offered us complimentary hot drinks and we all wore our coats in the auditorium, which gave the audience an unexpected sense of solidarity and community. The program has a definite NPR-ish feeling, with a calm and understated presentation and a sense of brainy esoterism. Low-brow and rowdy, this is not. The program showcased three actors, each performing one solo story reading and then the finale with all three joining together in a group reading.
First to hit the stage was a winsome high school-age woman named Ryen Hilton. She delivered a reading from Jennifer Armentrout's "The Dictionary of You and Me," a young adult story about a nerdy library girl falling for the hot new guy at school. The reading was charming, but the story was a bit predictable. There was no sharp turn or unexpected reveal in the narrative. Young adult literature sometimes suffers from a bit of over simplicity; that is its inherent vice.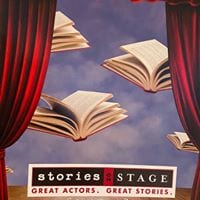 The show picked up a lot with the second reading. Seth Dhonau, a local actor and opera performer of some notable experience, made a *choice* by wearing capri pants and boat shoes to read Robin Sloan's "Mr. Penumbra's 24-Hour Bookstore." If I'm a sucker for storytelling, I'm an even bigger sucker for an attractive man reading me an irresistible tale. I enjoyed this piece very much. The story was a fantasy set in a bookstore, layered over with the unfathomable magic of Big Tech's data science, and topped off with some historical fanfiction. Dhonau gave the engaging story a delightful energy, and I wished it would go on for much longer than it did.
The third piece was performed by Gabriella Cavallero, another accomplished theater performer and dialect coach with hair and voice like black velvet. She read a piece of Reading Lolita in Tehran, by Azar Nafisi, which is one of the few books that get the privilege of remaining on my bookshelf because I admire it enough to donate the space to it. Dialect coach that she is, Cavallero read the piece is a strong and clear Iranian accent, giving specific life to the words. I am deeply familiar with the story but enjoyed hearing the classic and oh-so-relatable themes of the struggle for autonomy and equality of women across the world.
The closing number of the show was the return of all three presenters to the stage to read selections from Jen Campbell's sworn-to-be-totally-true account Weird Things Customers Say in Bookstores, which was a great tie-in since this episode in the series was sponsored by the Tattered Cover, Denver's iconic independent bookstore, and all of the selections were chosen by Tattered Cover guest curators. I enjoyed this bit. It was entertaining, but, speaking as a professional comedian, I have to say that it suffered a tad for its repetition. Each iteration of a weird thing a customer says in a bookstore was basically the same joke: "Customers are really ignorant about books." It's true and it's funny, but it may be best left at three examples, not twenty. But again, the performers were engaging, and the overall effect was warm.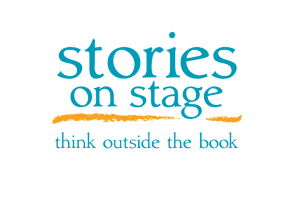 Each episode of Stories on Stage has different content and themes, so there's reason to keep coming back every month. The series runs through the theater season, and you can find tickets and more information on the details and content of each performance on their website. The next episode, on April 11, promises to include "off-kilter narratives" accompanied by painting from Degas and other notable Impressionists. Sounds interesting, eh?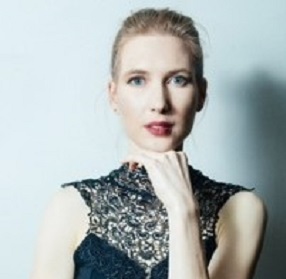 Jessie Hanson lives and works in Denver and couldn't be happier about it. Like the best-possible kind of Jekyl-and-Hyde scenario, she splits her life between science and storytelling. During the day, she performs clinical diagnostics and messes around with test tubes. At night, she performs behind the mic as a standup comedienne, in the air as a circus aerialist, and in rhinestones as burlesque dancer. She begrudges the hyper-inflated cost of a decent pair of false eyelashes. When she's not on stage, she sweating it out as an endurance athlete in triathlons and marathons across the West. She begrudges the hyper-inflated cost of a decent pair of running shoes. She's thrilled to be on board with OnDenver and writing about science, comedy, circus, athletics, and general fun on the Front Range!