Starting at Third Base – I Don't Know
Starting at Third Base – I Don't Know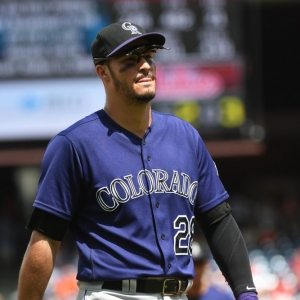 It was known as the classic Abbott and Costello comedy sketch, confusingly funny as the ballplayers included names like Who at first, What on second, and I Don't Know at third base. But as the Rockies enter the month of June in second place in the NL West, life seems to be imitating (comedic) art.
I recently took an informal poll of my friends and relatives, all with decent baseball knowledge, and asked the simple question. Who plays third base for the Colorado Rockies? The response included many wrong names, plenty of mispronunciations, and lots of I Don't Knows. I tried to help them out.
1) He bats third for the Rockies, has been in two All-Star games, and has four gold gloves. And that should soon be five gold gloves as after the first 58 games of the season, he has yet to commit an error. As a matter of fact, his lifetime fielding percentage is an astounding .971.
Answer: Noran Avenado?
2) Good try. Two years ago he had 42 homers, 130 RBI's, 177 hits, 43 doubles, and played in 157 games. Last season he backed that up with 41 homers, 133 RBI's, 182 hits, and increased his at-the-plate discipline by walking 68 times.
Answer: Logan Acevedo?
3) Are you kidding me? He has two Silver Slugger awards, two Wilson Defensive Player of the Year awards, led the NL in homeruns and RBI's the last two years, and played more games than anyone in the NL last year! This season he already has 14 homers and 39 RBI's and is well on his way to identical numbers as the last two years, another All-Star appearance, and the Rockies are winning!
Answer: Nolan Arenadi?
4) He's the Rockies best offensive AND defensive player! He never takes a game off! The league's best third baseman! He's only 26 years old! A ballplayer's prime years are generally come between 28 and 31! Despite a recent contract extension, he only made five million last year! NAME HIM!!!
Answer: I Don't Know?
His name is Nolan Arenado. And whether it's the difficulty in the name (ar-eh-NAH-do), the relative small market size of Denver, or the fact that he's been buried in the mediocrity that has been the Rockies over the past four or five years, if Colorado continues their winning ways, we will all know him soon.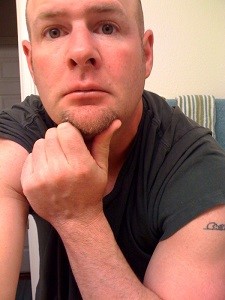 Alan Tapley is an educator, author, and blogger who has lived just outside of Boulder for the last twenty years.  His published work includes two novels, two children's books, a series of cartoons in the Minneapolis Star-Tribune, and multiple sports related articles. His love for family and the state of Colorado is only matched by one thing, his passion for sports.  The first baseball game he ever attended was at Wrigley Field, before there were lights.  At the final Bronco game at the old Mile High, he allegedly cut out a piece of his seat in the South stands.  But regardless of being here for the Avalanche's last Stanley Cup, the Rockies only World Series appearance, and all the Broncos' Super Bowl Victories, his wife never fails to remind him that he wasn't at the University of Colorado in 1990, like she was.  The year the Buffs football team won the National Championship.