Sports–Too Much Too Soon?
It was only last weekend that I sat on my couch watching some guy named Daniel Berger win the Charles Schwab Challenge in a playoff over some guy named Collin Morikawa.  This wasn't about the names of the players, the putts being drained, or even the awkward silence of an empty golf course.  This was about hope, normality, and the gradual return of sports.
Despite the fear of COVID-19 and the social unrest that has dominated our lives, the golf tournament gave me just a glimmer of hope that our world was finally trending the right direction.  The opening of restaurants, gyms, and businesses surely meant that the pandemic was under control.  The reform measures of police in multiple states had to have meant that protest was leading to meaningful change.  And with channel surfing through a boring soccer match that day, the end of a NASCAR race, and a late-night boxing match, sports were trending in the right direction as well, their full return imminent.
A week later, I am not so sure.
A few weeks prior I wrote about the opportunity that the National Hockey League has to take center stage as the first major sport to return to play. Last week it was reported that 11 players tested positive for COVID-19, and the Tampa Bay Lightning temporarily closed their practice facility.
Last week I wrote a story about factors to look for with the return of the NBA coming soon. Then it was announced last week that by next Sunday, individual players were supposed to inform the league whether they intend to play in the Orlando bubble or decline based on factors such as health concerns, financial risks, or to focus on social injustice. Despite the intense safety measures that the NBA looks to implement, the city of Orlando and state of Florida have had record spikes in COVID-19 since their re-opening.  With Orlando trending as the next potential epicenter for the virus, I am not convinced the vote or season will go off as planned.
Major League Baseball was simply caught in a negotiation as owners and players fought over prorated salaries and the amount of games in a season. In the last week, 40 players have tested positive for COVID-19, all spring training facilities in Florida and Arizona have closed, and the Players Association has delayed a vote on the latest contract put forward until new COVID-19 information is revealed.
The National Football League doesn't begin until September, but COVID-19 has already spread among the Dallas Cowboys, Houston Texans, and Tampa Bay Buccaneers. But even if the NFL can solidify their COVID-19 protocols, they will still have to deal with the Colin Kaepernick kneeling controversy, Donald Trump's one-sided stance on the issue, and the question of fans in the stands.  The state of Texas has announced that stadiums can be filled with up to 50% capacity, which is good news for teams like the Cowboys and Texans, but questionable for a state trending in the wrong direction when it comes to COVID-19.
The NCAA is working with college athletics to bring football and other sports back on campus, but football teams like Clemson (28 cases), LSU (23 cases), Kansas State (14 cases), and Texas (13 cases), have already had enough positive COVID-19 tests to force mass quarantines during their voluntary workouts. Football players at UCLA have even asked for a third-party to intervene in the process to assure that their safety is prioritized, showing some mistrust for the business aspect of college athletics.
Even golf reported its first COVID-19 victim as Nick Watney tested positive AFTER the second round of the RBC Heritage.
Finally, NASCAR, with their powerful move to ban the confederate flag, failed to survive the week unscathed as well. At the Geico 500 in Talladega, Alabama, an airplane flew above the racetrack with a confederate flag and a defund NASCAR sign, and a noose was found in the garage of driver Bubba Wallace, an African American.
I really hope next week is trending much better, but it seems to me that we have a ton of social issues to work on and we were forced to open our economy sooner than we wanted to –by necessity.  Which leads us to the question that if you are not a player, an employee, or anyone directly tied financially to the economic survival of that sport…
Is it really our place to ask the sports world to hurry it up?
Images via sportspromedia.com, clutchpoints.com, floridapolitics.com, thenation.com, youtube.com, courant.com, kmbc.com, newcastleherald.com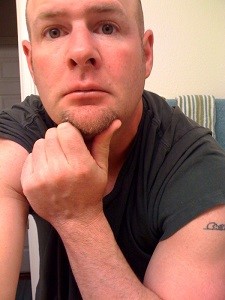 Alan Tapley is an educator, author, and blogger who has lived just outside of Boulder for the last twenty years.  His published work includes two novels, two children's books, a series of cartoons in the Minneapolis Star-Tribune, and multiple sports related articles. His love for family and the state of Colorado is only matched by one thing, his passion for sports.  The first baseball game he ever attended was at Wrigley Field, before there were lights.  At the final Bronco game at the old Mile High, he allegedly cut out a piece of his seat in the South stands.  But regardless of being here for the Avalanche's last Stanley Cup, the Rockies only World Series appearance, and all the Broncos' Super Bowl Victories, his wife never fails to remind him that he wasn't at the University of Colorado in 1990, like she was.  The year the Buffs football team won the National Championship.