Sports are Back! – Well, Almost
For a moment it was if sports were all the way back.  Large galleries followed golfers around Torrey Pines at the US Open, NBA playoff games were being played with crowds at full capacity, and UFC Fight Night was no longer at Fight Island off the coast of Dubai, but rather, Treasure Island off the Strip in Las Vegas.
At the Kentucky Derby thousands of fans cheered on their horse in most elegant hats, and at the Tour de France thousands more lined cobblestone streets.  Boisterous fans clamored behind home plate at the College World Series, and tennis officials were once again asked to quiet fans at the French Open.
As Olympic hopefuls dreamt of making it to Japan, and the Montreal Canadians dreamt of another Stanley Cup, it was if COVID-19 was finally gone, and the sports world had awoken from a terrible dream.
Well, almost.
In late May, nine players and staff of the New York Yankees tested positive for COVID-19 despite the fact that all had been fully vaccinated. The organization quickly responded by assigning two players, Johnson & Johnson, to AAA in Scranton for precautionary reasons.
Chris Paul of the NBA Phoenix Suns also tested positive for COVID-19 despite being fully vaccinated, causing the veteran point-guard to miss the first two games of the Western Conference Finals. Quite the backcourt when Devin Booker breaks his nose and Paul breaks protocol.
One athlete that paid the price for failing to get vaccinated was golfer Jon Rahm. Rahm had a six-shot lead on the final day of the Memorial golf tournament when officials informed him of a positive COVID-19 test, forcing him to withdraw.  The incident could have been a valuable life-lesson for all, except Rahm went on to self-quarantine, clear protocol, and then win the US Open and $2.25 million just two weeks later at Torrey Pines.
Another athlete that paid the price for testing positive was Kentucky Derby winner Medina Spirit. The horse failed two drug tests leading to a two-year ban for Hall-of-Fame trainer Bob Baffert.  Baffert claimed that a skin ointment for the horse caused the positive results.  Talk about horse hockey, literally.
It is a strange sports world that we are living since COVID-19. A major league baseball pitcher can receive a 7-day quarantine for breaking COVID-19 protocol, and 10-days away from the game for testing positive.  Ironically, the 10-day break is the exact same suspension a major league pitcher is now given for using a foreign substance on a ball such as Spider Tack or sunscreen.  Talk about a substance abuse problem.
North Carolina State had to forfeit their NCAA bracket final game versus Vanderbilt in the college baseball World Series last week when members of the team tested positive for COVID-19. The surprise is not the COVID-19 protocols that cost the Wolfpack their season but rather, the fact that Vanderbilt and Mississippi State advanced despite ranking 46th and 51st (last) in the country in state vaccination rates.
Texas ranks 40th in vaccination rates. So, when Los Angeles Laker guard Alex Caruso got busted for trying to sneak marijuana on to a flight before being stopped by the Texas A&M police it proved two things.  Texas does not like drugs being taken on the ground, or in the air.
In the Tour de France, COVID-19 restrictions have been lifted enough to allow fans to line the hillside roads in order to cheer their favorite cyclists. But after an overzealous fan caused a multiple bike collision when his sign hit a rider, the stay six-feet away mandate may need to be enforced again.
Also in France, tennis player Novak Djokovic won the French Open, his 19th Grand Slam title. The good news is now that COVID-19 is slowly getting better, his victory party will just be called a victory party, and not the Djokovic Annual Super Spreader.
Denver's quarterback wish list seems to be a little COVID-19 related. Aaron Rodgers is practicing major social distancing from the Green Bay Packer organization, while Deshaun Watson's problems stem from being too social, with very little distance.
Like many ballparks, the Colorado Rockies recently increased their stadium to full capacity. Meaning that the 12,500 disinterested fans that used to show up during COVID-19 restrictions, are now 12,500 disinterested fans showing up without any.
And finally, Japan has announced due to COVID-19 that it will allow the small number of spectators that view events at the 2021 Olympics to remove their masks, but not cheer. Hey, again just like a Rockies game!
Images via courier-journal.com, tmz.com, marca.com, abcnews.com, roarlionroar.com, themirror.com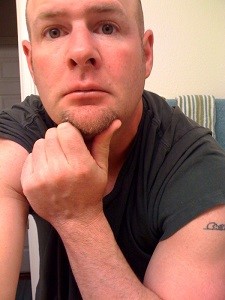 Alan Tapley is an educator, author, and blogger who has lived just outside of Boulder for the last twenty years.  His published work includes two novels, two children's books, a series of cartoons in the Minneapolis Star-Tribune, and multiple sports related articles. His love for family and the state of Colorado is only matched by one thing, his passion for sports.  The first baseball game he ever attended was at Wrigley Field, before there were lights.  At the final Bronco game at the old Mile High, he allegedly cut out a piece of his seat in the South stands.  But regardless of being here for the Avalanche's last Stanley Cup, the Rockies only World Series appearance, and all the Broncos' Super Bowl Victories, his wife never fails to remind him that he wasn't at the University of Colorado in 1990, like she was.  The year the Buffs football team won the National Championship.