Soup IS Good Food
Researchers think Tom Yum Gung, a zesty Thai soup, might have cancer-fighting ingredients as well as good taste. Also called hot and sour soup, Tom Yum Gung is a shrimp soup with herbal ingredients like coriander, lemon grass, lime leaves and even galangal roots, a pungent root similar to ginger. A recent joint study by Thailand's Kasetsart University and Japan's Kyoto and Kinki Universities has found that the ingredients in Tom Yum Gung soup are 100 times more effective in inhibiting cancerous tumor growth than other foods.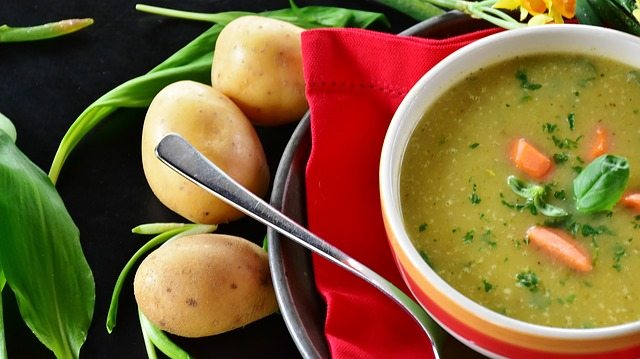 Soup has long been thought to have health enhancing properties. Think about chicken soup and it's cleansing, hydrating and sinus clearing benefits in the battle against the common cold. Soup can be a great nutritious meal option with certain types of soup even proven to help support weight loss. Now that we are truly into the winter season, it's time to bring on some soup!
Here are a few reasons why soup is a great choice for winter meals.
Studies have repeatedly shown that when diners consume a low-calorie vegetable-based soup before their main meal, they consume up to 20% fewer calories during the meal. The reason is simple. Basically, the bulk of the soup helps to fill us up so we eat less. Nutritionally soup is also beneficial, as the nutrients found in vegetables, including many water soluble vitamins (B,C, and K), dietary fiber and a range of minerals, help to regulate the digestive tract.
Eating soup has the added benefit of adding fluid to our diet.  In the dry Colorado climate, it is important to have adequate fluid. In the winter it may be harder to drink as much water as we do in the warmer months.  Eating a broth-based soup is a great way to supplement your water intake.
From a weight and fluid retention perspective, soups that have a base of leeks, onions and celery are also particularly high in potassium, which helps to bind excess sodium and rid the body of excess fluid. As many of us carry fluid and regularly feel bloated, thanks to a high-salt diet and a lack of activity, ridding ourselves of excess fluid can make us feel lighter.
Eating soup is a great way to get more veggies in your diet. Soup can be a simple  way to ensure that the family gets all of their vegetables and nutrition. As a snack or meal, using beans or potatoes (white or sweet) as the base, with chicken or lean sausage for protein, and any vegetables you like, soup is a delicious way to be healthier.
Homemade soups are the best option, as you can control the type and amount of vegetables that you use to make your soup. Choose reduced sodium stocks or broths to limit sodium. Packaged soups tend to be exceptionally high in sodium, sometimes as much as half the daily recommended limit for sodium. If you don't want to make your soup from scratch, look for varieties that contain <20g total carbohydrates per serving and <800mg of sodium.  Or better still, start with a packaged soup and add more vegetables, low sodium broth, and fresh or dried herbs to bump up the flavor and satisfaction from your soup.
Ready to get started now?  Click the link below for a healthy, easy hot and sour soup recipe, courtesy of Epicurious.com.
https://www.epicurious.com/recipes/member/views/healthy-hot-and-sour-soup-50018375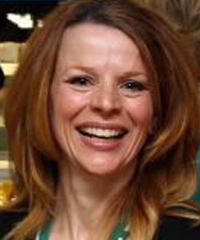 Andrea wants to live in a world where the neighborhoods are walkable, bike lanes are plentiful, and the food is fresh, delicious and readily available. A 20-year veteran of the health and wellness industry, she started her career in the fitness industry while earning a master's degree in Exercise Science and Health Promotion, and then on to the burgeoning field of worksite wellness. Andrea has competed in collegiate level soccer, worked as a personal trainer, fitness instructor, wellness coach, and master trainer, climbed 14ers, and completed cycling centuries and metric centuries. All of these experiences give her the opportunity to view well-being from many different perspectives. When she's not helping others to be their healthiest self, you can find her at a farm to table restaurant, down dogging at the yoga studio, or experiencing the Colorado landscape on a bicycle, snowshoes, cross country skis or on foot.