Say Hello to HELO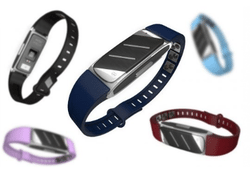 The HELO smart wrist band is a sleek, revolutionary, health tracker. It is the first wearable device to provide real time health monitoring, 24/7. HELO , or Health & Lifestyle Oracle, monitors heart rate, steps taken, calories burned, distance covered and sleep quality, but HELO takes health monitoring to new heights by offering some exciting new features:
ECG/EKG – the electrical activity of your heart
Blood Pressure
Mood Sensor
Fatigue Sensor
Remote monitoring of other people's vital signs
Provides emergency SOS GPS location for everyone in your family
A Panic button, with GPS location coordinates
There are other claims made by the manufacturer of HELO, namely that the minerals in the band balance the positive ions emitted by devices such as computers, televisions and smart phones, with negative ions.  The re-balancing of ions, is purported to counter the health effects of exposure to electro-magnetic fields (EMFs).  The World Health Organization has concluded that "current evidence does not confirm the existence of any health consequences from exposure to low level electromagnetic fields."
The price point for the HELO is quite high for a wearable tracker at $300, and it neither offers fitness tracking nor is it waterproof.  If, however, you want to track your vital signs or monitor the health of a family member, this might be  technology that you can use.
CAVEAT:  I haven't been able to find anyone who has actually used a HELO, so all of the commentary is based on information available on the web.  If you are not a technological adventurer, I recommend a tried and true product made by FitBit, Apple or Garmin.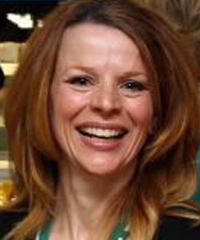 Andrea wants to live in a world where the neighborhoods are walkable, bike lanes are plentiful, and the food is fresh, delicious and readily available. A 20-year veteran of the health and wellness industry, she started her career in the fitness industry while earning a master's degree in Exercise Science and Health Promotion, and then on to the burgeoning field of worksite wellness. Andrea has competed in collegiate level soccer, worked as a personal trainer, fitness instructor, wellness coach, and master trainer, climbed 14ers, and completed cycling centuries and metric centuries. All of these experiences give her the opportunity to view well-being from many different perspectives. When she's not helping others to be their healthiest self, you can find her at a farm to table restaurant, down dogging at the yoga studio, or experiencing the Colorado landscape on a bicycle, snowshoes, cross country skis or on foot.