Rockies 2019 – A Recipe For Success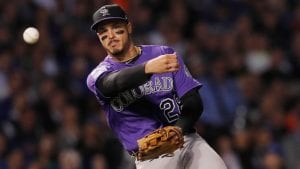 The formula has been working for the Colorado Rockies over the past few years.  Hit a few homers, drink some microbrews, sprinkle in some pitching, and make the playoffs.  With Nolan Arenado sporting a bigtime contract, Kyle Freeland pitching gems, and the usual cast of characters mostly returning, 2019 should be a good one.
But like Ian Desmond at the plate, I'm still not comfortable.
DJ LeMahieu and Adam Ottavino are now New York Yankees, Wade Davis and Mark Reynolds are practically eligible for AARP, and our issues at first base . . . still have issues.
Here are eight major factors that will help determine if the Rockies are, again, playoff bound.
Nolan Arenado – Fresh off a monster 8yr/$260 million contract, the expectations are that Arenado will hit another 40 homeruns, drive in 120 runs, and add to his Gold Glove collection at third base.  The question is whether Arenado can pay dividends in the playoffs, where his career playoff batting average sits below the Mendoza line at .190.
The Bullpen – Wade Davis will be 34 in September, Bryan Shaw was a disaster last year, and Adam Ottavino is now in New York.  It would be nice to believe that Scott Oberg will go 8-1 with a 2.45 ERA like he did in 2018, but the fact is that the bullpen will have to play close-to-perfect to keep up with the Dodgers – at least until the trade deadline, that is.
First Base Woes – Newly-acquired Daniel Murphy has an injured finger, Ryan McMahon couldn't stay up in the majors last season, and Mark Reynolds will be 36 in August.  The team survived 2018 with basically no production from first base, but it's rare that lightning strikes twice.
Trevor Story – The Rockies' shortstop was fantastic last year, hitting .291 with 37 HRs and 108 RBIs, while stealing 27 bases.  But will the MVP candidate continue his stellar play, or regress to the 2017 version that hit just .239 while striking out 191 times? Thoughts of signing a long-term contract, like Arenado just got, could work for or against him.
Ian Desmond – Even if Arenado, Story, and Charlie Blackmon play well, Colorado will need solid performances from others to keep up with the Dodger bats.  Desmond hit 22 HRs last season, but his .236 batting average, along with his ridiculously expensive salary, continues to handcuff the Rockies on the field and in the front office.  Without DJ LeMahieu in the lineup anymore, or even Carlos Gonzalez, Desmond needs to, well, at least be relevant this season.
The Youth Movement – David Dahl and McMahon have to contribute consistently this season, while Garret Hampson and Raimel Tapia just need to be serviceable in order to provide Colorado some addition depth.  But considering the injury to Murphy, the departure of LeMahieu, and the inconsistency of McMahon, highly-touted minor leaguer Brendan Rodgers may have to be called up ASAP.
Kyle Freeland – Freeland went 17-7 with a 2.85 ERA last season, so you may wonder why he's on this list.  The reality is that every team that wants to compete in the playoffs needs a shutdown ace. The Red Sox have Chris Sale, the Astros have Justin Verlander, and the Indians have Corey Kluber.  Whether it's a one-game playoff series or a seven-game finale, Freeland has to be our guy. No offense, Jon Gray.
Health – Obviously, the Rockies can't afford anything to happen to Arenado, Story, Blackmon, Freeland, or Wade Davis.  But the Murphy injury shows just how important a healthy season is. Reynolds can't play 150 games at first base anymore, Desmond can't afford to leave the outfield for too long, McMahon shouldn't be playing second base, and Hampson brings a light bat to fill the void at second.  The bullpen is a few men short as it is, but if the Rockies need to look down the bench to find a pinch-hitter in the 9th, and the only man available is Tony Wolters?  We're in trouble.
Images via nbcsports, usatoday, nypost, si.com, milehighsports.com.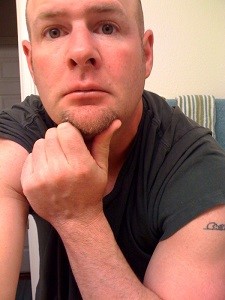 Alan Tapley is an educator, author, and blogger who has lived just outside of Boulder for the last twenty years.  His published work includes two novels, two children's books, a series of cartoons in the Minneapolis Star-Tribune, and multiple sports related articles. His love for family and the state of Colorado is only matched by one thing, his passion for sports.  The first baseball game he ever attended was at Wrigley Field, before there were lights.  At the final Bronco game at the old Mile High, he allegedly cut out a piece of his seat in the South stands.  But regardless of being here for the Avalanche's last Stanley Cup, the Rockies only World Series appearance, and all the Broncos' Super Bowl Victories, his wife never fails to remind him that he wasn't at the University of Colorado in 1990, like she was.  The year the Buffs football team won the National Championship.