Quick Tips for Turning Your Garage into a Functional Office Space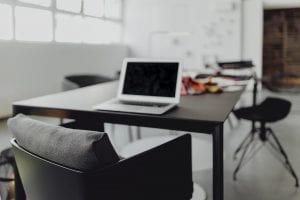 If you run your own business or work remotely, moving your office into your garage can be a great way to boost productivity and avoid the expense of renting an office space elsewhere. However, converting this space into an office can seem like an overwhelming project, especially if it's packed to the brim with stuff. Check out the following tips to help you transform this blank canvas into the office of your dreams.
Clean Out the Clutter
Before you can start decorating your new office space, you'll need to do some decluttering. It can be nearly impossible to get work done when you're surrounded by children's sports equipment, seasonal decorations, and lawn tools. What's more, some evidence shows that clutter can make it harder to stay focused on work!
Consider renting a storage unit so you can get all that surplus stuff out of your garage. Even though storage can be pricey, it's still much more affordable than renting a separate office space for yourself. Plus, if you use your unit to store any business-related products, you may be able to write off a portion of this expense as a tax deduction. If the prospect of just hauling your goods to a space is holding you back, fear not. You can hire movers to tow it all and save your back.
Get Connected
Once your garage is cleared out, you're ready to start making functional upgrades. One of the first things to do is ensure you'll have a reliable internet connection in your garage. This can be a real problem if your home has thick walls or your home network hardware is on the older side. Instead of paying for a professional to come and install an internet connection in your garage, consider investing in an unlimited cell phone data plan and a mobile Wi-Fi device like a Jetpack or Global Modem. Remember, you'll probably be able to claim a portion of this expense on your taxes.
Tackle Heating and Cooling Problems
If your garage lacks insulation, you may have a hard time keeping it warm in the winter and cool in the summer. Ensuring a comfortable work environment is crucial to your productivity, so consider hiring a contractor to insulate your garage. RetroFoam of Michigan says you should expect this project to cost anywhere from $3,500 and $8,000.
If you're trying to keep things simple and budget-friendly, a simple space heater may be enough to keep you warm during the winter. If your garage doesn't have any windows, you may want to have some installed in the garage door so they can be opened in the summer to improve airflow. These windows will also add a beneficial source of natural light!
Transform Your Space
Now you can finally get creative with your decorations and furnishings. Paint the walls in light, warm colors to create a welcoming atmosphere in your dark garage space—Bob Vila recommends lavender, powder blue, and warm orange. Be sure to add lots of lighting as this can have a profound effect on your mood and productivity levels. It may be beneficial to hire an electrician if your garage lacks adequate electrical outlets; expect installation to be roughly $225 per outlet.
If you're blessed with windows, try to position your desk area close to this natural light source. Lay down some tile or carpet to banish the cold look of the concrete garage floor. Alternatively, you can stain or paint the floor to keep costs down. Finally, hang some artwork, add storage space for your office supplies, and purchase some comfortable furniture like a big desk and an ergonomic office chair.
At first glance, your garage may seem like an unlikely candidate for a welcoming office, especially if it's overflowing with stuff and decorated with cobwebs. But garages make excellent home offices! With a little creativity and a lot of elbow grease, you'll be able to transform this drab space into a cozy and comfortable office.