Otto-matic
If you struggle with the pronunciation of Rockies relief pitcher Adam Ottavino (/ah-tah-VEEN-oh/) it's understandable. And my guess is that if you're not a diehard Rockies fan you would struggle recognizing the man at all.
In pitching for the Rockies, Ottavino's job is to not be noticed.  As a middle-to-late-inning set-up man, Ottavino's job is to hope that the flashy, high paid starters throw a solid six or seven innings, as closer Wade Davis (3yr/$52 million) begins to stretch and warm up in the bullpen to close it out.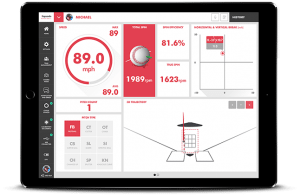 Ottavino's job is to face just a few batters in the seventh or eighth inning, hand the ball off, and hope to stay employed. After all, most baseball teams have eight or nine bullpen guys that fill that roster spot, and dozens more looking for an opportunity.  The middle inning relief pitcher's job is to get three guys out, stay out of the limelight, and get out of there as fast as possible.  In 2017, that wasn't the case.
When the Rockies made the playoffs for the first time in almost a decade, Ottavino was purposely left off the roster.  With an ERA of 5.06 and 39 walks in just 53 innings, Ottavino's lack of control was too much of a risk to take.  In the last year of 3yr/$10.4 million contract, the 32 year-old pitcher either needed to reinvent himself, or come to the realization that his career was coming to an end.
The Brooklyn native got to work in the off season with two goals in mind.  Fix the mechanics of his dynamic, yet turbulent breaking ball, and create a third pitch to complement his curve and fastball.
Ottavino spent some time at Driveline, a data-driven baseball player development center, and worked on a cut-fastball.  But that was just the beginning.
In a vacant Harlem commercial space, provided by his father-in-law, Ottavino spent thousands setting up his own pitching facility that included high tech cameras, a pitching pad, and an artificial mound in order to work on his craft.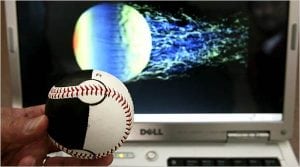 He focused on terms such as flight analytics, spin efficiency, and gyroscopic spin. And the investment seems to have paid some dividend.
Ottavino has a record of 3-0 with a mind-blowing ERA of just 0.95 in 27 appearances.  With improved control of his breaking ball and the addition of a setup pitch, the right-hander has struck out 45 of the 99 batters he's faced this season, while walking only 10.  Furthermore, the league is batting just .092 against him.
After eight years in the majors, just 12 career saves, and only three careers starts, the man they call Otto has done a fine job of staying employed and keeping from being noticed. But with the All-Star game only a month-and-a-half away, Ottavino may not be able to hide much longer.
Images via CBSsports, OrangeCountyRegister, NYtimes, Rapsodo.com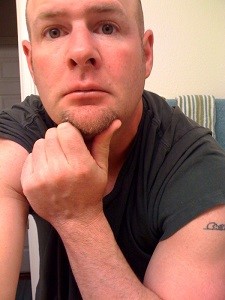 Alan Tapley is an educator, author, and blogger who has lived just outside of Boulder for the last twenty years.  His published work includes two novels, two children's books, a series of cartoons in the Minneapolis Star-Tribune, and multiple sports related articles. His love for family and the state of Colorado is only matched by one thing, his passion for sports.  The first baseball game he ever attended was at Wrigley Field, before there were lights.  At the final Bronco game at the old Mile High, he allegedly cut out a piece of his seat in the South stands.  But regardless of being here for the Avalanche's last Stanley Cup, the Rockies only World Series appearance, and all the Broncos' Super Bowl Victories, his wife never fails to remind him that he wasn't at the University of Colorado in 1990, like she was.  The year the Buffs football team won the National Championship.