Okay, Now You're Fired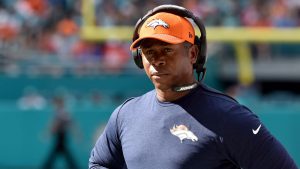 There are certain faux-pas in the workplace that can often lead to sudden termination. inappropriate relations with the CEO's daughter generally ends in a pink slip, turning in an expense receipt from Shotgun Willie's is often frowned upon, and losing back-to-back games to the San Francisco 49ers and Cleveland Browns is another tragic mistake that will most likely lead to another short employment. Vance Joseph's tenure as head coach of the Denver Broncos looks to be over.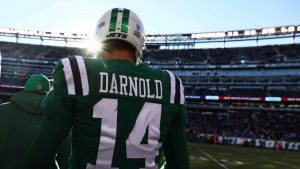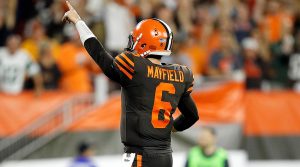 The Broncos hadn't lost to Cleveland since 1990, but after losing to the Browns 17-16, at Mile High, Vance Joseph will be fortunate to survive the remainder of the NFL season. The turning point of the contest came with 4:35 left in the fourth quarter when the Broncos trailed 17-13 and Joseph decided to kick a field goal instead of going for it on a fourth-and-one in scoring position.  In the short term, Vance Joseph looked to have made the right, conservative call, as the team cut the lead to a single point and the defense then held to get the ball back.  But Case Keenum failed to save the day after being sacked to end the game, and most likely failed to save Joseph's job while doing it.
Joseph had an awful 2017, going 5-11 with his only road win versus a Jacoby Brissett led Indianapolis Colts.  And despite quality wins versus Seattle, Pittsburgh, and San Diego this season, an embarrassing loss to the New York Jets (4-10), and back-to-back failures against San Francisco (4-10) and the Cleveland Browns (6-7-1) could seal Joseph's fate.  But to be fair, John Elway hardly did Joseph any favors.
QB issues – John Elway hired Joseph in 2017 and then gave him the mess that was Paxton Lynch, Trevor Siemian, and Brock Osweiler. 2018 didn't fare much better with the acquisition of Case Keenum.  Keenum has thrown for 15 TDs and 12 INTs, with 8 fumbles.  Elway's selection of a QB that can't read the field, holds the ball too long, and that's regressed from the 74.3 QBR of his last year with the Vikings, to 47.4 with Denver has made Joseph look really bad.
Injuries, trades, and releases – Injuries are part of the game, but Vance lost Chris Harris, Emmanuel Sanders, Matt Paradis, Max Garcia, and Jake Butt. Thanks to Elway, Demaryius Thomas is in Houston, Aqib Talib is in Los Angeles, and Keenum is throwing to two rookies, handing off to two rookies, throwing the ball to no-name tight-ends, and the secondary and offensive line isn't much better.
Coaching changes – While Vance Joseph is the Head Coach, Elway controls the decision-making process. John replaced Offensive Coordinator Mike McCoy with Bill Musgrave in 2017, and he was far from done.  Special Teams Coach Brock Olivo, Running Backs Coach Eric Studesville, Wide Receiver Coach Tyke Tolbert, Lineback Coach Fred Pagic, Offensive Line Coach Jeff Davidson, as well as Johnie Lynn were all replaced as well.  There was more stability in the Trump White House than Dove Valley over the past two years.
But Elway's resume includes two Super Bowl wins as a Hall of Fame QB, and one more as a GM.  Joseph's resume includes a record of 11-19, double digit losses in 2017, decisions to have Isaiah McKenzie return punts despite six fumbles, failed challenges on goal lines, turnovers, stagnant offenses, and losses to New York, San Francisco with a third-string QB, and now the Cleveland Browns.
Look for Joseph to be gone any day now.  As for Elway, to use a football analogy, is going to need a Hail-Mary in 2019, or he's next.
Images via nesn.com, papercitymag.com, thecomeback.com, si.com, al.com, elitesportsny.com, upi.com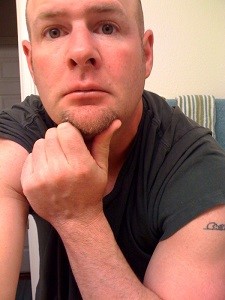 Alan Tapley is an educator, author, and blogger who has lived just outside of Boulder for the last twenty years.  His published work includes two novels, two children's books, a series of cartoons in the Minneapolis Star-Tribune, and multiple sports related articles. His love for family and the state of Colorado is only matched by one thing, his passion for sports.  The first baseball game he ever attended was at Wrigley Field, before there were lights.  At the final Bronco game at the old Mile High, he allegedly cut out a piece of his seat in the South stands.  But regardless of being here for the Avalanche's last Stanley Cup, the Rockies only World Series appearance, and all the Broncos' Super Bowl Victories, his wife never fails to remind him that he wasn't at the University of Colorado in 1990, like she was.  The year the Buffs football team won the National Championship.