Ocean's 7-11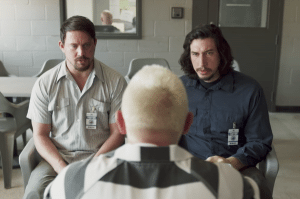 A friend of mine once confidently declared that she only watched movies to relax. Needless to say, I was horrified. I was baffled. I couldn't let it go.
"Let me get this straight. You're not interested in watching great art."
"No."
"You don't want to see an amazing performance, an incredible script, or peerless filmmaking."
"Nope."
"You have zero interest in becoming more film literate, more cultured, and learning something profound about the human condition."
"Not at all. I work constantly, so when I have the time to flop in front of the television or have the time and inclination to actually go to a theater, I just want to enjoy myself. That's it."
"You monster."
I get it, though. Most of us are in a similar situation. You go to a job that you either a) hate, b) takes up a lot of time and energy, or c) both. You have relationship obligations to attend to. And if you decide to check the news in order to stay up to date on current events, you'll likely see/hear/read something that will piss you off in under thirty seconds. After all of that, are you seriously going to crack open a beer and watch United 93?
So, fine. You want to catch a film that gives you a sweet, sweet endorphin rush, something that sends you out of the theater with a smile on your face and a spring in your step.* Yet you don't want something that's lazy, pandering, stupid. You want entertainment of quality made by people of quality. Then you want to see Logan Lucky. 
We're introduced to the Logan siblings, living in a sunny West Virgina town. There's Clyde (Adam Driver), who lost a chunk of an arm while serving in Iraq and believes the entire family is cursed. There's Mellie (Riley Keough), a professional-level hairdresser and an expert-level driver. Then there's Jimmy (Channing Tatum), who deals with a ruined leg due to military service, an ex-wife (Katie Holmes) who thinks he's a screw-up, and a little daughter who's just as cute as a button.**
Jimmy has experience as a coal miner, but he lost that job. He used that experience to get another job dealing with sinkholes at North Carolina's Charlotte Motor Speedway, one of the hallowed temples of NASCAR, but he lost that job too. Things kinda blow for the Logans, until Jimmy has an idea. All the money earned at the Speedway is delivered to the vault through a network of pneumatic tubes. There's an awful lot of money, theirs for the taking. The good news is, they know a guy. He's Joe Bang (Daniel Craig), a whiz with explosives. The bad news is, Joe is doing time in prison and has five months to go before release.
But what if there were a way to break Joe out of prison, do the heist, and break him back into prison? And what if Joe's younger brothers Sam (Brian Gleeson) and Fish (Jack Quaid) were actually more than a backwoods Beavis and Butt-Head? And what if the crew also had to deal with an obnoxious energy drink tycoon (Seth MacFarlane), a dopey NASCAR driver (Sebastian Stan), a tenacious investigator (Hilary Swank), and a semi-competent warden (Dwight Yoakum)?
Like the famous groundhog of Punxsutawney, Pennsylvania, director Steven Soderbergh has re-emerged blinking into the wider world after his hiatus…ahem…so-called retirement. He's the iconoclast behind the Ocean's 11 trilogy, Traffic, Out of Sight, and a surprisingly wide range of films. After making 2013's Behind the Candelabra, he announced to the world that he would be retiring from filmmaking.  As so often happens, he spent his retirement creating a TV series and producing, shooting and editing Magic Mike XXL. The script for Logan Lucky and the prospect of working with Channing Tatum once more drew him back into the game.
One of the prevailing themes in Soderbergh's work is his protagonists constantly being underestimated. Maybe you saw the trailer for Logan Lucky and were expecting a sneering comedy throwing shade at rednecks. While the film definitely has a Coen Brothers kind of feel, Soderbergh actually likes his characters. He's also very clever at constructing scenes and individual shots to make us draw one conclusion but then circling back later to show us something very different. Soderbergh always plays fair, and he's made a good-natured heist film that's perhaps not as lazy as it first appears.
There's a reason so many high-profile actors keep working with Soderbergh. He's like the polar opposite of David Fincher in that he gets out of their way and lets them do their thing instead of bending their performance to his will. The result is a cast that consistently gives relaxed and charismatic performances, particularly Daniel Craig. As Joe Bang, Craig is utterly unafraid to get weird. He swaggers through the film with bleached blond hair and a Smokey and the Bandit accent, and he's constantly hilarious.
We are told the script was written by first-timer Rebecca Blunt. However, it's entirely possible that Rebecca Blunt isn't a real person, and she's actually a pseudonym for either Soderbergh, his wife Jules Asner, or even someone else. You know what? I don't care who wrote the script, I just appreciate that there's a witty script out there that gives us time to get to know the characters without ruthlessly sacrificing them to the narrative. For long stretches, we just hang out with Jimmy and his kid, the brothers, or Joe Bang and the denizens of the prison. It gives us a chance to get a feel for numerous sides of their personalities.
Logan Lucky isn't blazingly original, and someone, somewhere, is going to hear the premise, sigh, and say, "It's been done." The story itself doesn't matter, and in fact, has never really mattered. It's all about how the story is told. Here, we have a cheerful and frequently funny caper that feels like a tall tale told among friends having a few drinks.
*Until you pull up CNN on your phone. Sorry, nothing I can do about that.
**Why do we never see heroes in movies who have ugly kids?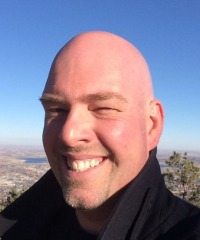 Tim has been alarmingly enthusiastic about movies ever since childhood. He grew up in Boulder and, foolishly, left Colorado to study Communications in Washington State. Making matters worse, he moved to Connecticut after meeting his too-good-for-him wife. Drawn by the Rockies and a mild climate, he triumphantly returned and settled down back in Boulder County. He's written numerous screenplays, loves hiking, and embarrassed himself in front of Samuel L. Jackson. True story.