Nolan Arenado – How Does Five Years And $200 Million Sound?
When the San Diego Padres signed Manny Machado to a 10-year/$300 million contract last week, Joel Wolfe, the agent of Colorado Rockies third baseman Nolan Arenado, must have been smiling.  The contract was the most lucrative in major league baseball history as the Padres set the price it takes to secure a young, talented, gold-gloved superstar.
The only problem is that Colorado has one that is even better.  And now it's time to pay.
In the last four years, Nolan Arenado has averaged 40 HRs, 40 2Bs, 125 RBIs, grabbed 4 gold gloves (6 total), and played in 4 all-star games, all while leading the Rockies to back-to-back playoff appearances.  Arenado is 27 years old; he's the face, the future, and unquestionably one of the top five position players in the game. Arenado is also a free agent following the 2019 season if the Rockies don't open up their checkbooks.
The simple answer is to offer Arenado 10 years and $350 million or so, hope for the best, and try to build a championship team if there's any money left for the others.  The second option is to trade Arenado now, freeing up valuable salary space, and picking up young talent for the future. But I have a third option that I think could work.  Five years and $200 million.
Why would Arenado accept the offer?
$40 million a year would make Arenado the highest-paid player in baseball history, by almost $10 million a year.
Staying at Coors Field would likely elevate his stats, allow him to compete for a borderline playoff contender each year, all while being the face of a franchise, without the pressure of a New York or Boston.
While many would prefer the security of 8 to 10 years, a 5-year deal would allow Arenado to move on to a major contender, test the free agent market, or go for a second major contract at the ripe age of 33.  Heck, Charlie Blackmon signed a 6-year/$108 million contract at that age.
Leverage – Arenado has quite a bit of leverage now, but in five years he'll probably have 11 gold gloves, a ton of all-star appearances, and if the Rockies aren't willing to pay him as he climbs the team record board, I'm sure the Red Sox, Mets, Yankees, Dodgers, or Cubs would.
How would the Rockies benefit from the offer?
First and foremost, the Rockies would keep the best third baseman in the league for the next five years, in his prime, while continuing to sell tickets and chasing after a championship.  That also means that Arenado would not be a Dodger, Cub, or other NL rival.
The issue with 10-year contracts aren't the first five years, but the last five.  Todd Helton's long- term deal looked great in the beginning, but when you're paying a 36-year-old $20 million for 8 HRs and 37 RBIs it's not so fun.  Arenado wants a long-term deal in order to get paid. So, pay him. Just don't get handcuffed like similar deals that Prince Fielder (9yr/$124m), Joey Votto (10yr/$225m), or dare I say, Mike Hampton (8yr/$121m).
The Rockies would get the young version of Arenado.  Albert Pujois, Carlos Gonzalez, Alex Rodriguez…most major league players start the decline at 32 or 33 years of age.  George Brett was moved to first base and the occasional outfield at age 33. I'd rather not imagine Arenado at 36 years old, with a slow bat, platooning at first base, making $35 million.
The Rockies have some young talent, but with Blackmon (33), Ian Desmond (33), Daniel Murphy (33), Mark Reynolds (35), and Wade Davis (33), the window of opportunity is probably within the next two to three years.  Possibly five. But not ten.
Inevitably, Arenado may want to play in New York or LA, Joel Wolfe may want a 10-year contract for security, details such as luxury taxes, no-trade clauses, and player/team options could mess with negotiations.  But this plan is solid. Just don't raise beer prices.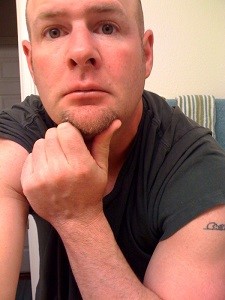 Alan Tapley is an educator, author, and blogger who has lived just outside of Boulder for the last twenty years.  His published work includes two novels, two children's books, a series of cartoons in the Minneapolis Star-Tribune, and multiple sports related articles. His love for family and the state of Colorado is only matched by one thing, his passion for sports.  The first baseball game he ever attended was at Wrigley Field, before there were lights.  At the final Bronco game at the old Mile High, he allegedly cut out a piece of his seat in the South stands.  But regardless of being here for the Avalanche's last Stanley Cup, the Rockies only World Series appearance, and all the Broncos' Super Bowl Victories, his wife never fails to remind him that he wasn't at the University of Colorado in 1990, like she was.  The year the Buffs football team won the National Championship.