Next Weekend at Larimer Lounge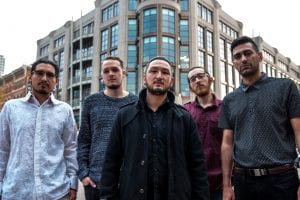 No plans next weekend? Lame plans next weekend? No worries, we've got you covered. Word on the street is that all the real music aficionados in town are headed to Larimer Lounge for some epic live music from some of Denver's finest indie bands. It's no surprise–Larimer Lounge is always a solid place to find great bands, cheap drinks, and good company. Next Saturday, February 1st, they welcome Mosaic, Big Paleo, Koion Kitten, and Dang'O.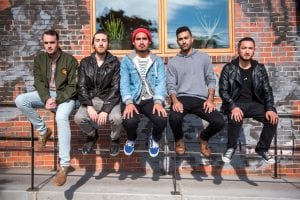 Mosaic is headlining, celebrating the release of their newest single, Life/Less. Their music is a mix of cinematic hard rock and pop influenced songwriting, akin to bands like Bring Me The Horizon, Dance Gavin Dance, and A Day to Remember. They exploded into the modern rock scene in 2015 with their Collision EP, followed by four impressive singles. You can check out some of their music here (https://www.mosaicbandofficial.com/ ). Mosaic sets a new bar, combining creative lyrics and complex instrumentals. I'm pretty excited to see what these guys have been working on.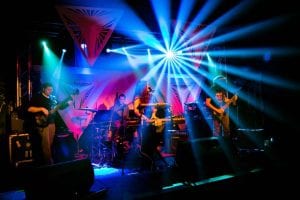 Big Paleo is an indie/math rock band based in Denver. They have a lighthearted, dreamy sound that immediately entrances the listener. Their songs drift from smooth melodies to exuberant crescendos, with crashing symbols and intricate guitar solos. Big Paleo has played shows from Denver to Denton, earning fans at every stop along the way. Their latest album, Math for Liberal Arts, is available here (https://bigpaleo.bandcamp.com/).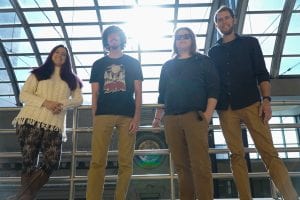 Koion Kitten is a funky psychedelic synth pop jazz band based in Denver. With soaring vocals, strong rhythm, and upbeat keyboard riffs, their music comes off groovy and harmonic. They have a diverse range of influences, allowing them to dance effortlessly between genres. You may have seen them at The No Name Bar in Boulder or the Snowcats Cat Convention last month. Koion Kitten has another show coming up at Moe's BBQ on March 21st. They also have some new music and videos coming out in March, so keep an eye out for those.
Dang'O is a four man heavy mellow group. Their members come from all corners of the music world, and their sound is a mashup of styles, genres, and techniques. Their music is technical but approachable, appealing to listeners and musicians alike. Their debut album, Mitad, is available on all major streaming platforms. They're going to be releasing some new music super soon, but in the meantime you can can get a taste of Dang'O here (https://www.youtube.com/watch?v=KXrnIO_may0&feature=youtu.be). They're also playing a show up in Boulder on March 14th, so if you like what you hear check that out as well.
Tickets are on sale now and going quick. Get them while you can at https://www.larimerlounge.com/. Music starts at 8, and Larimer Lounge is located at 2721 Larimer Street in Denver.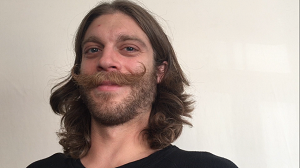 Jared is a local content contributor and aspiring author. He was fortunate enough to grow up in Golden, Colorado and graduated from MSU Denver. While an insatiable love of travel lures him all over the world, his roots remain firmly planted here. He enjoys writing short stories, poetry, children's books, societal observations, and everything else. A nature enthusiast and sunshine connoisseur, Jared is perfectly at home on any mountaintop or patio. He frequents art galleries and concerts, poetry readings and breweries, museums and bookstores. When he isn't making neighbors cringe at his musical attempts he can be found on a snowboard or sailboat, depending on the day. A perpetual adventurer and eternal patron of the road less traveled.