Move Over Kale, Sea Greens Are the New Super Food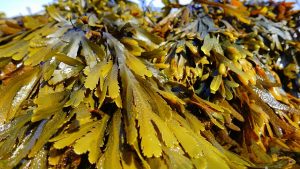 Sea greens, also known as sea vegetables, are a group of foods in the seaweed family, that grow in the ocean. If you eat Japanese food you may be familiar with some sea greens – nori, the dark green wrapper on your sushi, or kombu, a common ingredient in miso soup. If you think you've never had seaweed, think again! Agar, a gelatinous substance that comes from red seaweed is used as a thickener in many foods.
Sea vegetables are some of the most nutrient-packed foods on earth, packed with fiber vitamins and minerals. They are beneficial to us because they slow the aging process by promoting youthful elastic skin.  Sea vegetables are also believed to:
Promote healthy cholesterol
Detoxify the body of pollutants and carcinogens
Balance thyroid function
Aid in digestion
Reduce inflammation
Sea vegetables may be a better source of bioavailable iron than vegetables grown on land. Bioavailability refers to the amount of iron that is absorbed and used by the body. One tablespoon of dried sea vegetable will contain between 1/2 milligram and 35 milligrams of iron, and includes vitamin C. Since vitamin C acts to increase the bioavailability of plant iron this is an ideal combination.
The most important reason to eat sea vegetables? They are a sustainable option for feeding the people of the planet. Sea vegetables, once planted, need no fertilizing, no weeding, no watering, have very few enemies in the form of pests or disease and leaves the environment better than it finds it. Sugar kelp, for example, can grow from seedling to 15 feet over one winter. In the process, it cleans the water by removing some of the nutrients that can lead to algae blooms, one of the few farmed foods with a positive environmental impact.
Here are some simple ways to experiment with sea vegetables at home.
Crumble nori over salads, veggies or seafood.
Make an Asian salad with arame, edamame, red bell pepper, sesame seeds and a rice vinegar and tamari dressing.
Add wakame to your next stir fry.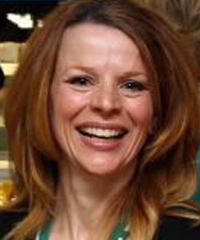 Andrea wants to live in a world where the neighborhoods are walkable, bike lanes are plentiful, and the food is fresh, delicious and readily available. A 20-year veteran of the health and wellness industry, she started her career in the fitness industry while earning a master's degree in Exercise Science and Health Promotion, and then on to the burgeoning field of worksite wellness. Andrea has competed in collegiate level soccer, worked as a personal trainer, fitness instructor, wellness coach, and master trainer, climbed 14ers, and completed cycling centuries and metric centuries. All of these experiences give her the opportunity to view well-being from many different perspectives. When she's not helping others to be their healthiest self, you can find her at a farm to table restaurant, down dogging at the yoga studio, or experiencing the Colorado landscape on a bicycle, snowshoes, cross country skis or on foot.