Month of Photography
March is the month of photography in the art community and galleries all over Denver will be hosting events to celebrate. Literally hundreds of photographers will be featured at dozens of galleries, coffee shops, and art spaces. There will be exhibitions, Q&A's, guided tours, lectures, and so much more. A month isn't long enough, but it does give you time to check quite a few of these off your list.
Niza Knoll Gallery will be showing a series from Randall Sampson titled, 3631: A Solo Cycling Journey Across America. Sampson is a former lawyer and amateur photographer. Last August he began a trek from Washington to Maine on his bicycle. He documented his journey through photos taken on his iPhone. The series features lonely roads, lush forests, and gloaming horizons. It's accompanied by a written narrative chronicling his journey. Sampson's motivation was not so much artistic as personal, and his photos let the audience come along for the ride with less pedaling. The Niza Knoll Gallery is located at 915 Santa Fe Drive in Denver.
Station 16 will be showing a series by photojournalist/artist/filmmaker Lyle Owerko. Based in New York, his work has been stunning audiences for decades. Owerko has a vast portfolio full of  breathtaking images from around the world. He has photographed nomadic tribes in Kenya, Mongolian Eagle Hunters, street art from around the world, and most memorably, the burning twin towers on 9/11. Owerko is the recipient of numerous awards and accolades, including the Hasselblad Masters Award. His work has been featured in TIME Magazine, the United States Library of Congress, and collections worldwide. The Station 16 exhibition is from a 2010 series called The Boombox Project, which includes an introduction by Spike Lee. This series revolves around the history of the boombox and how it impacted the way people interact with music. Station 16 is located at 3330 Brighton Boulevard #203, inside the Source Hotel.
Dateline Gallery will presenting a group show from 20 local photographers, curated by Esteven Ruiz. This series is called Public Domain and features locations from the Denver area. It encompasses many different perspectives on the daily life and times of our city. The scenes portrayed are unpolished and unapologetic, highlighting moments often overlooked by the busy passerby. You'll see portraits, cityscapes, and distorted perspectives on familiar spaces. The exhibition includes works from Monique Archuleta, Diana Chairez, Katie Frankly, and many more. Dateline is located at 3004 Larimer Street in Denver.
This is by no means a comprehensive list of participating galleries, but it is a good jumping-off point. Other galleries on the list include The Clyfford Still Museum, RedLine, Edge, Gallery M, and JuiceBox art space. In addition to exhibitions, there will be panel discussions with photographers, meet and greets, numerous opening receptions, guided tours, and much more. Photography is super accessible, both as a viewer and as an artist. Nearly everyone carries a phone around in their pocket that gives them everything they need to get started. March is about getting out to enjoy the photographers we have and inspiring the ones we need in the future.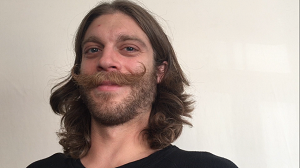 Jared is a local content contributor and aspiring author. He was fortunate enough to grow up in Golden, Colorado and graduated from MSU Denver. While an insatiable love of travel lures him all over the world, his roots remain firmly planted here. He enjoys writing short stories, poetry, children's books, societal observations, and everything else. A nature enthusiast and sunshine connoisseur, Jared is perfectly at home on any mountaintop or patio. He frequents art galleries and concerts, poetry readings and breweries, museums and bookstores. When he isn't making neighbors cringe at his musical attempts he can be found on a snowboard or sailboat, depending on the day. A perpetual adventurer and eternal patron of the road less traveled.