Melissa Furness and Ashley Eliza Williams at K Contemporary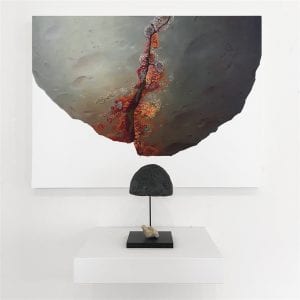 Despite its relatively recent arrival to the Denver art scene, K Contemporary has already established itself as one of the city's premier galleries. Conveniently located in historic LoDo, they host a wide variety of contemporary art from local, national, and international names. The spacious, lofty gallery provides the perfect setting for art enthusiasts to spend an afternoon. Their latest exhibitions from Ashley Eliza Williams and Melissa Furness are especially intriguing and push the boundaries of traditional oil painting.
Williams' latest solo exhibition is titled, Communication Attempts. Her approach to this series is unlike anything I've seen before. Each piece involves a small, seemingly nondescript sculpture paired with a larger painting. The paintings depict an alternative, highly detailed rendition of the sculptures. The series revolves around the relationships between the two and explores subtle connections bridging people, nature, objects, and ideas. Williams uses this technique to create symbiotic landscapes that capture these interactions in a controlled environment. While these works are all visually breathtaking, the exploration of these communications becomes the focal point of the series. Williams holds a BA in Art History and Studio Art from the University of Virginia and an MFA from the University of Colorado. She's held residencies throughout the United States, Europe, and Asia. She currently teaches at the Massachusetts College of Liberal Arts.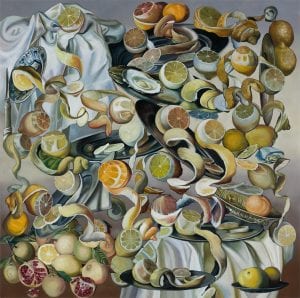 Melissa Furness is a contemporary artist currently based in Denver. Her latest series, Oddments, is a critique of Western art history and its focus on repetitive motifs. She rejects the historic bias towards artists of affluence, political power, and high society. Her works protest past trends and question the status quo. She uses familiar subjects from classic masterpieces but portrays aspects of opulence as waste. Her canvases are filled to the brim with fruits plucked from still life, arranged haphazardly, resembling heaps of garbage. She paints fine silk clothes and tablecloths in tangled, knotted, and disheveled states. Williams reanimates the subjects of Renaissance era artists, piling them unceremoniously on top of each other, removing any posthumous reverence and replacing it with her own narrative. Her works depict art history as something to be learned from more than guided by. Furness earned her MFA in Painting and Drawing from the University of Iowa. She has held residencies in Beijing, Mexico City, County Kilkenny, Gdansk, Balatonfüred, Berkeley, and New York. Her work is part of private and public collections throughout the world. She currently teaches at the University of Colorado Denver where she is the Associate Chair of the Visual Arts Department.
Don't miss out on this opportunity to see these phenomenal works. Both exhibitions are on display through September 28th. K Contemporary is located at 1412 Wazee Street Unit 2 in Denver. Hours are 12-6pm, Tuesday thru Saturday, or by appointment.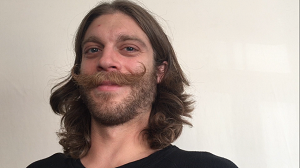 Jared is a local content contributor and aspiring author. He was fortunate enough to grow up in Golden, Colorado and graduated from MSU Denver. While an insatiable love of travel lures him all over the world, his roots remain firmly planted here. He enjoys writing short stories, poetry, children's books, societal observations, and everything else. A nature enthusiast and sunshine connoisseur, Jared is perfectly at home on any mountaintop or patio. He frequents art galleries and concerts, poetry readings and breweries, museums and bookstores. When he isn't making neighbors cringe at his musical attempts he can be found on a snowboard or sailboat, depending on the day. A perpetual adventurer and eternal patron of the road less traveled.