Marafiki live on Friday, September 21st

Band interviews are always fun because they give you a peek behind the curtain, literally and figuratively. You get a chance to talk to musicians and see how they feel about their work. You hear about what kinds of things inspire the songs you like, and the process that goes into making them. Recently I was lucky enough to sit down with some of the guys from Marafiki to talk about their progression into the wonderful world of music.
Marafiki is a quartet, with Nathan Perkins and Maverick Corley on Guitar, James Medina on percussion, and Wesley Hughes on bass. They all switch off on vocals so there's some nice variety there. Their music has a jazzy sound with a mix of progressive rock. It's a smooth and melodic blend with a sort of dreamy vibe. They have just the right amount of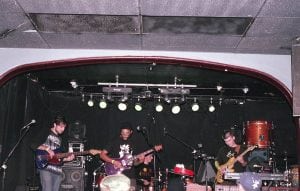 breakdowns to get the body moving with some super sweet riffs thrown in.
Marafiki comes from the Swahili word for friend, but It's more than just a band name for these boys. It's a mission statement that they take to heart. They want to use their music as a vehicle to help build up the local artistic community. Supporting and working with local artists and other musicians is a big part of what they do, so there's always a possibility of some exciting collaborations in the future. They're all ecstatic about being able to transition their passion for music into something much more than a pastime, and most importantly, get people dancing.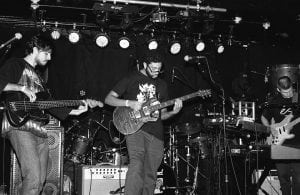 If you want to get a taste of Marafiki, a few of their songs including Lemon Ginger and Pesto are available at denveropenmedia.org. There's also have a new album in the works.They're headed into the studio in November and you can expect new music to drop first thing next year. The jury is still out on whether all of the songs on the album will get food related names.
You have a chance to see Marafiki live on Friday, September 21st. Their show is at a venue called The Venue (easy enough), at 1451 Cortez Street in Denver. Also on the bill are The Yarbles, Signs and Signals, Sullen Jacks, and Paranoid Image. Music starts at 8:00, and tickets are eight bucks. This show is bursting at the seams with talent and you definitely won't want to miss it.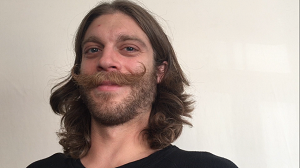 Jared is a local content contributor and aspiring author. He was fortunate enough to grow up in Golden, Colorado and graduated from MSU Denver. While an insatiable love of travel lures him all over the world, his roots remain firmly planted here. He enjoys writing short stories, poetry, children's books, societal observations, and everything else. A nature enthusiast and sunshine connoisseur, Jared is perfectly at home on any mountaintop or patio. He frequents art galleries and concerts, poetry readings and breweries, museums and bookstores. When he isn't making neighbors cringe at his musical attempts he can be found on a snowboard or sailboat, depending on the day. A perpetual adventurer and eternal patron of the road less traveled.