Makin' Noise V.5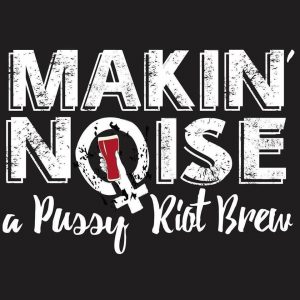 It's one of the greatest months of the year in the beer world in my opinion: February is official stout month. And while the Makin' Noise V.5 Pussy Riot beer release was technically in January during their first anniversary celebration, we still have all month to enjoy each and every delicious stout on tap at various breweries. It was almost as if their timing of this special release was prophetic.
As usual, these "great beers for a great cause" do just that: at the release party at Woods Boss Brewing that featured an art auction, over $950 was raised for Colorado Coalition for the Homeless. Meanwhile, the following night, Ratio hosted a tap take over with proceeds going to Youth on Record. In fact, over $25,000 has been raised over the past year for numerous charities all because of the hard work and vision of badass females in the industry who are passionate about Makin' Noise and trying to make a difference in the world somehow. As an educator, a teaching maxim comes to mind from pedagogical guru Stephen Brookfield: "Teaching is about making some kind of dent in the world so that the world is different than it was before you practiced your craft." I feel like, however, this is a precept we can all apply to whatever craft it is we are practicing. For the Makin' Noise collective, they are, too, making a dent in their own industry and in the community at large. Since the conception of the Pussy Riot beers, the #metoo campaign has taken not only social media or Hollywood by storm, but all industries, seeking to truly make some noise and shake things up. The beer industry has never been without fault, and time is up for harassment, unequal pay an opportunity in the field—something long overdue. The creative women behind Makin' Noise are blazing and inspiring a path. In the current cultural climate, passiveness is complicity; it just so happens that this project has reached the corners of our passion for advocacy byway of well-crafted beer.
This project has unified breweries and beer-lovers across regions of our dear state, and if you have not made it a point to support what is being done here in Denver, now is certainly the time. If you missed either of these, or any of the other past Makin' Noise release events, don't despair: there are still plenty of stouts to enjoy around town, all still donating to their chosen charities.
Over at Ratio, an oatmeal stout will continue to donate to Youth on Record; Our Mutual Friend brewed an imperial English stout with proceeds to Urban Peak Goldspot Brewing's coffee stout will help benefit Conservation Colorado, and The Post brewed a smoke stout just for Colorado Immigrant Rights Coalition—an especially pertinent cause at the moment. These usually go pretty quickly, so don't hesitate and take advantage of the winter weather.
Luckily for all of us, the Pussy Riot beers are not slowing down, even after we gulp the current stout release up. Let's cheers to makin' as much noise as we can as we wait for V.6. Happy stout month, all!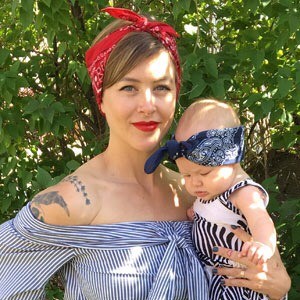 Erica Hoffmeister earned an MFA degree in creative writing and an MA in English from Chapman University of Orange. She has creative work published in the literary journals Shark Reef, Rat's Ass Review, Split Lip Magazine, and others. She has been teaching for over a decade (claiming 8th grade as her favorite grade level because she's an actual crazy person) and currently teaches composition and literature courses for Morgan Community College out of Fort Morgan. Always considering herself a bit of a beer nerd, she met her husband at Our Mutual Friend brewery while on vacation and fell in love with him, Denver, and its beer scene in one fatal swoop. While born and raised in Southern California, don't worry—she's earned her spurs as a transplant by creating her very own Colorado native. As a new mom, she is currently renegotiating her role as a world-traveling, bar-hopping, beer-loving free spirit by taking advantage of Denver's beer culture, where you can find as many babies in breweries on any given afternoon as beers on tap.