Locals at the Olympics
As the Winter Olympics extinguish their flame and the clean-up crew of PyeongChang do their best curling-like sweep job in the aftermath, the country of Norway left South Korea victorious with a total of 39 overall medals, followed by Germany with 31, and Canada with 29.  The Republic of Colorado finished in 15th place, just behind China.
Okay, Colorado isn't exactly a country, but with 31 athletes representing the United States, more than any other state, it could have been.  Athletes from Colorado won more gold medals than Russia, more silver than Finland, and more Bronze than Sweden.
Mikaela Shiffrin (Vail) did her thing as usual as she took gold in the giant slalom and silver in the combined.  Lindsey Vonn (Vail) added bronze in the downhill becoming the oldest skier to medal at the age of 33.  But it was Silverthorne's Red Gerard that apparently stopped shopping long enough at our outlet malls to focus on winning gold in the men's snowboard slopestyle.
It makes sense that Colorado would be well represented considering our mountains, and that snowboarders like Steamboat's Arielle Gold (bronze) and Aspen's Alex Ferreira (silver) would perform.  But Colorado even took medals in hockey with Lakewood's Nicole Hensley winning a gold, and Denver's Lauren Gibbs winning silver in the bobsled.
I would argue that Colorado would have had more medals if it wasn't for the Ross Rebagliati Ruling.  Representing Canada in snowboarding back in the 1998 Olympics, Rebagliati was stripped of his gold after testing positive for THC.  There are probably 50 more athletes on the slope that could pull off a double- cork 1080 for a podium spot if it wasn't for the OCC drug testing policy.  No thanks, PyeongChang.  Traveling without doobage just isn't worth it for a lot of the locals.
And no offense to Alexander Krushelnitsky, the Russian curler who tried to convince the world that curling was a sport by testing positive for steroid use, but the list of the 31 Colorado athletes included zero curlers.  Whether sweeping is a sport or not can be argued, but if the Olympics could replace curling with a snow bike hill climb or best trick, Colorado would add to their medal count.
Forty-nine of the other states need to pick up their game next Winter Olympics. Not only does Joanne Reid's (Boulder/Biathlon) uncle have more gold medals than most of you (Eric Heiden – 5), but her mom has a bronze too!  Troy Terry (Highlands Ranch/Hockey) has a National Championship with the DU Pioneers, flew to South Korea to play for Team USA, and then made it back in time to play against St. Cloud State a few days later. And Nathan Weber (Pueblo West/Bobsled) needs to get back to his day job – AS A GREEN BERET!  Seriously, USA.  Colorado is carrying you.
Images via KGW.COM, SteamboatToday, GKMEN.COM, DenverPost, UnofficialNetworks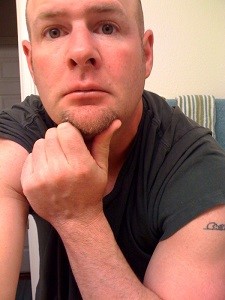 Alan Tapley is an educator, author, and blogger who has lived just outside of Boulder for the last twenty years.  His published work includes two novels, two children's books, a series of cartoons in the Minneapolis Star-Tribune, and multiple sports related articles. His love for family and the state of Colorado is only matched by one thing, his passion for sports.  The first baseball game he ever attended was at Wrigley Field, before there were lights.  At the final Bronco game at the old Mile High, he allegedly cut out a piece of his seat in the South stands.  But regardless of being here for the Avalanche's last Stanley Cup, the Rockies only World Series appearance, and all the Broncos' Super Bowl Victories, his wife never fails to remind him that he wasn't at the University of Colorado in 1990, like she was.  The year the Buffs football team won the National Championship.