Listen for the Rattle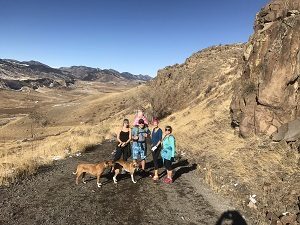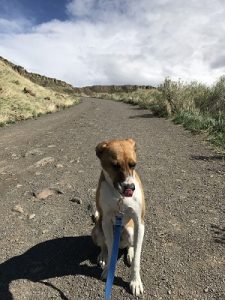 Hello fellow hikers! Are you as excited for Spring as I am? Warm weather trail running with my dog is one of my favorite activities. I am fortunate enough to live in a place where I can trail run right out my backdoor. My favorite, quick run is on North Table Mesa in Golden, just outside of Denver.
North Table Mesa has something for everyone. From easy trails to difficult trails, hiking and biking trails, and there is even some awesome rock climbing to be had. And the views are phenomenal- Denver to the East, the Flatirons to the North, and the Rocky Mountains to the West! Oh yeah, did I mention it is surrounded by seven breweries?
While North Table Mesa has a lot to offer in terms of getting outside and doing a healthy activity, you do need to be aware we are not the only ones enjoying the trails on a warm day. As temperatures start to rise, rattlesnakes come out of hibernation and warm themselves on the trails. Since we are sharing the trails with rattlesnakes, we need to be on the lookout for them. Fortunately for us, rattlesnakes like to warn intruders to back off with their rattle at the end of their tail. Below are three tips to stay safe while hiking in beautiful Colorado.
Lose the ear buds– I love running with music as much as the next person; but when I am trail running, I either listen to music with one ear bud or I leave the music at home. This way, I can listen for the rattle to stay safe.
Keep your furry friends on a leash– My two-year-old pup is my loyal hiking companion. He is great off leash, but on warm days I always have him on leash for his safety. As great as my dog is, he is also curious. The last thing I want to do is take take my dog to the emergency room due to a rattlesnake bit.
Leave the snake alone– If you do encounter a rattlesnake, give it space. Slowly back off because you do not want to aggravate it. If you get bit, call 911!
That being said, get out there and enjoy the outdoors. Go to North Table Mesa to relax your mind and re-energize your body with a good workout. When you are done with your hike, stop into anyone of the seven breweries surrounding it. Maybe, I'll see you there! Until next time, enjoy the views, enjoy the beer, stay safe, and listen for the rattle!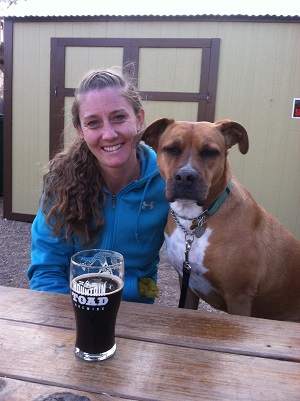 Christie is an outdoor enthusiast from Golden, Co that LOVES doing everything outside. She has an MBA with an emphasis in Sustainability from Brandeis University and a passion for helping others, which she turned into a consulting career. Whether you are looking for social media, marketing, or business strategy, Christie will help grow your business. In her spare time, she enjoys the outdoors and sharing her stories with others through blogs. Christie loves Colorado and hopes her stories help others see Colorado in a way they have never experienced before.