Lespecial, Schema Things, and Xoa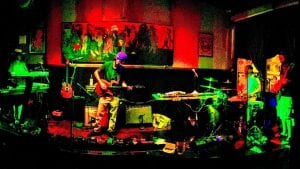 Welcome to the weekend! You've made it! You've braved another week of traffic, snarky co-workers, global disease outbreaks, early morning toe stubbings, political turmoil, spilled coffee, and countless other hurdles. I can almost feel the relaxing wave of sunshine and smiles washing over the city as we all breathe a collective sigh of relief: Saturday. Was there ever a word so sweet?
If you're still harboring a cautiously optimistic outlook, abandon that hesitation, because there's even more great news on the way. The Bluebird has announced a lineup for next Friday that you absolutely do not want to miss. March 13th they welcome Lespecial with Schema Things and Xoa.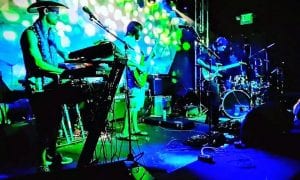 Lespecial headlines Friday night on their nationwide tour. The East Coast future groove trio has an experimental style that can't be confined to one genre. They seamlessly jump from hip hop to metal to prog rock without missing a beat. The members are all multi-instrumentalists, and take turns on guitar, bass, percussion, synth, sampler and vocals. Since 2011, they've released four full-length albums and two EPs. They just dropped a new single in January called Machine Elf. The long-awaited release features a bevy of inventive beats, and as an added bonus, they were joined by Chuck Morris of Lotus on percussion. You can listen to that, and their full discography, here. They're playing another show on Saturday at the Fox Theatre and Sunday in Winter Park before heading back east.  Show them a warm welcome so they come back soon.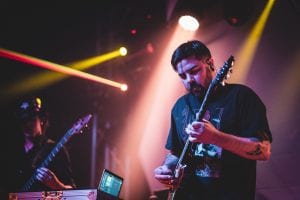 Schema Things is a local jam-tronica quartet. Their music mixes elements of jazz, rock, and electronica into a fast-paced flurry of sound with wailing guitar and pounding percussion. These jammy boys have been making moves, sharing stages with bands like Boogie Mammoth, Space Bacon, and the Magic Beans. They released their first album, Schema Things Volume 1 last year, which features a live recording from a set at Your Mom's House. You can check out some of their music here. They're currently working on a rock opera based on the Greek writer Xenopon's epic, Anabasis. This show is the beginning of their March to the Sea Tour, with stops from here to New Hampshire. Let's send them off with a bang.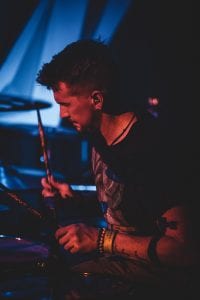 Xoa is a prog/electronic rock band based in Denver. The trio plays a unique blend of electronic, funk, blues and prog rock. Since the release of their first full length album, Xo-ology, in 2018, they've been gaining tons of popularity, opening for nationally touring acts and tearing up stages all around Denver. Xoa is typically an instrumental band, but for their latest EP they decided to expand into the vocal realm. Voices, features hip hop, jazz and soul inspired lyrics on all four songs. You can check that out here. If you like what you see on Friday, you can see them again on Sunday for Frozen Dead Guy Days. If you've never been before, the little town of Nederland hosts a weekend long festival celebrating its most famous frozen, but not forgotten resident. It involves live music, coffin races, and of course, meet and greets with the one and only Grandpa Bredo.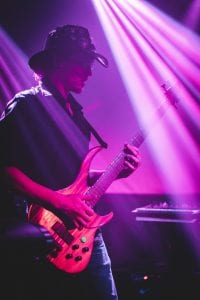 Friday March 13th  don't miss a night of delectable jams from Lespecial, Schema Things, and Xoa. Get your tickets here. The Bluebird is located at 3317 East Colfax Ave in Denver.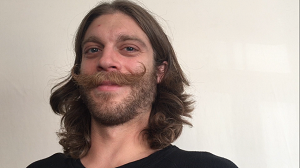 Jared is a local content contributor and aspiring author. He was fortunate enough to grow up in Golden, Colorado and graduated from MSU Denver. While an insatiable love of travel lures him all over the world, his roots remain firmly planted here. He enjoys writing short stories, poetry, children's books, societal observations, and everything else. A nature enthusiast and sunshine connoisseur, Jared is perfectly at home on any mountaintop or patio. He frequents art galleries and concerts, poetry readings and breweries, museums and bookstores. When he isn't making neighbors cringe at his musical attempts he can be found on a snowboard or sailboat, depending on the day. A perpetual adventurer and eternal patron of the road less traveled.