Learning to Ski When You're Over 30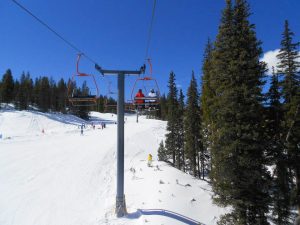 Learning to ski as an adult can be, well, awkward. It's embarrassing riding the lift to the intermediate slopes alongside a 5 year old who can get off and NOT fall on their face. And as we grow out of our overconfident twenties, the fear of injury becomes more prominent. So, is it worth it to take up the sport so late? I spoke with Kevin Foote, who has been a ski instructor with Vail for the last 5 years (he is off this season), about how to begin.
Take A Group Lesson
 Okay, maybe you don't want to spend the money, but think of it this way: one full day of group lessons will prevent you from developing bad habits that can take years to break. Plus, you'll have the support of other beginners in your age group. Kevin says the majority of his students are actually in their 30's and 40's – some are brand new, some are trying to break those bad habits. To ensure you get the most out of your lesson, he says, "focus on having fun…the learning will come." Being part of a group allows you to do just that. You might even make friends you can ski with later on – friends who won't ditch you to hit the double black.
After a day of group lessons, he suggests trying a private lesson or two, and you'll have enough to work on for a few seasons.
Practice On A Budget
 Resorts like A-Basin and Loveland offer lift tickets exclusively for the beginner slopes, and they start at $25 for a day. It's a great way to practice what you've learned, and they're way less crowded. You don't have to go every weekend, either. Once you get the basics down, it's much easier than you think.
Be Smart
Prioritize your safety and comfort, and make sure you're warm enough. "Being cold uses a lot of brain power, and you can't focus when you're freezing," Kevin says. And when you start to get tired, stop for the day. Seriously. I ignored this advice my first time out and wound up with a concussion. Which leads us to safety gear: wear a helmet. You may feel that it exacerbates your age even more by shouting "Hey, look at me, I'm 30 years old with no idea what I'm doing AND I've become my mother!" It's okay. Just wear it.
Start Small
If you're afraid to sign up for lessons or can't get past the anxiety, start in your own backyard. Borrow a pair of skis, shovel some snow into a pile, and try riding down a few times to get the hang of it. If that feels alright, you're ready for lessons.
It can be terrifying your first time out, but don't focus on it. Just absorb your surroundings and have fun. It gets easier.
Next week, we'll tell you how to choose the best board or pair of skis as a beginner.
Thanks to Kevin Foote for the interview.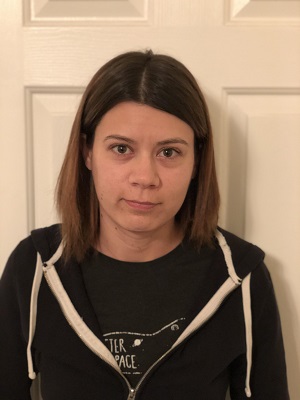 Evan is a writer, filmmaker and animator from Illinois. She moved to Boulder in 2011 to study film at the University of Colorado and fell in love with the Rocky Mountains. After graduation, she moved to Austin to pursue her film career. Despite the amazing tacos, music, and people, she found herself homesick and moved back to Denver, where there are far fewer cockroaches and seasons are an everyday occurrence. She is still writing screenplays and animating her own short films, and spends the rest of her time exploring new trails, towns, restaurants, and slopes all across the state.