Layers of Existence at Walker Fine Art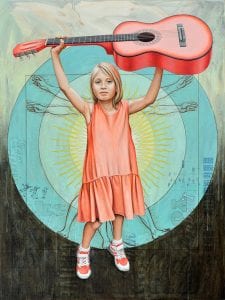 Walker Fine Art is an enthralling loft-style gallery in Denver's Golden Triangle Museum District. The spacious venue hosts original group and solo shows featuring a variety of media, and focused on the latest trends in contemporary art. They've just announced their latest exhibition, Layers of Existence, which includes paintings and sculptures from six highly acclaimed artists. The group show aims to celebrate human differences through inner awareness and outward empathy and inspire audiences to contemplate the complexities of identity.
Sabin Aell is a mixed media artist originally from Austria. She moved to Denver in 2006 and immediately immersed herself in the local art community. In 2008, she opened an art space called HINTERLAND, which received Westword's Mastermind Award. She has continued to collaborate with a number of local artists and businesses. Her latest works focus on the relation of our inner landscapes to our visible, outer landscapes, and the transitions between the two. She sees this inner landscape as being formed by experiences, places we call home, emotions, sensations and internalized ideas. These are the origins of the stories she tells through her art. Aell's work has been part of exhibitions all over the world, including shows in Berlin, London, Stockholm, Seoul, Adelaide, and Vienna.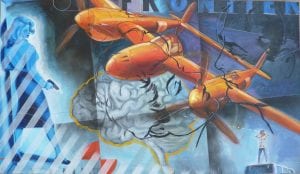 Peter Illig is originally from New York, but came to Denver more than 30 years ago. For decades, he's been a household name in the Denver art scene, showing his works at local galleries like Pirate Contemporary Art and Spark Gallery. Illig's paintings are a mash-up of images and ideas from film, the internet, art history, and his personal experiences. His most recent works focus on scenes from the past that have renewed relevance in contemporary society. They highlight interactions between men and women, the search for purpose, and the hidden, often subconscious motivations behind our actions.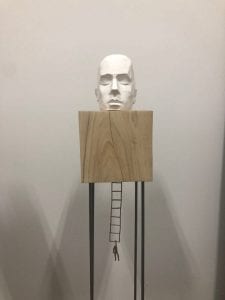 Gail Folwell is a local sculptor based in Boulder. She graduated from DU with a BFA in Graphic Design in 1983. She went on to work as a designer and illustrator before deciding to pursue her sculpting career full time in 1995. Her works have shown at prestigious venues nationwide including the Notre Dame Student Center, the University of South Alabama, and the Denver Art Museum. In 2017, she unveiled a sculpture at the Pro Football Hall of Fame in Canton, Ohio, depicting the creation of the first NFL draft. Folwell uses her art as a vehicle for healing and teaching. In her most recent works, she aims to inspire a sense of compassion and consciousness in audiences. This series sheds light and understanding on areas of conflict and ignorance. Folwell says, "We are a profoundly connected world of disconnected people. Our focus is the energy fueling hate or love, progress or recession."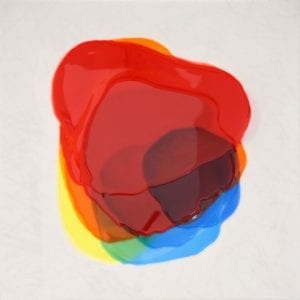 Farida Hughes is an abstract artist based in Baltimore. She typically works with mixed media, oil, and resin paint on panel. Her latest series, The Blends, depicts "portraits" of colors and shapes that combine to create new, evolved identities. Hughes builds on the concept of individual perception and simultaneous group identity in a complex system of intertwined parts. She was awarded the Artist's Initiative Grant from the Minnesota State Arts Board in 2013 and served as a board member for the Banfill-Locke Center for the Arts. Her work is part of private and public collections across the country.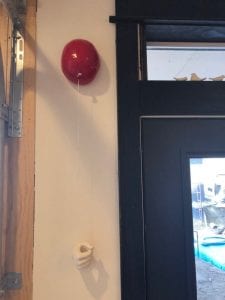 Meagan Svendsen is a local musician and ceramics artist specializing in installations. She's inspired not only by a creative spirit, but also an inquiry into natural sciences. Informed by discoveries in biology, ecology, and neuroscience, she seeks to engage her audiences in a conversation about our treatment and regard for the natural world. With these selected works, Svendsen aims to alter perceptions of conceptual artwork and create a broader sensory experience. She builds on the idea of a "cathedral of the wild" as described by author Boyd Varty and urges people to have a personal relationship with nature in their daily lives.
Mark Penner-Howell is an artist and illustrator based in Denver. His post-pop style blends cultural trends, politics, and marketing techniques. Many of his paintings feature hyper realistic portraits with surreal or metaphorical backgrounds. His works have been shown at numerous regional galleries and he is currently represented by Walker Fine Art. His latest series explores identity and the non-fixed aspects of being human. He paints his subjects frozen in moments of transition, or portrays them in states of duality, exposing the inner complexities of the self.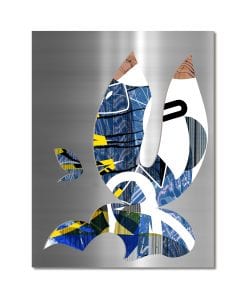 Layers of Existence premiers Friday, November 8th and runs through January 4th. There will be an opening reception on the 8th from 5-9 pm and the event is free to the public. Walker Fine Art is conveniently located at 300 W 11th Avenue A, in Denver. Gallery hours are Tuesday thru Saturday, 11-5, or by appointment. You can find more info on their website at http://www.walkerfineart.com/.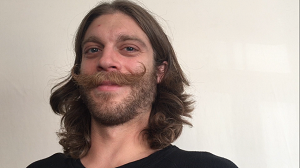 Jared is a local content contributor and aspiring author. He was fortunate enough to grow up in Golden, Colorado and graduated from MSU Denver. While an insatiable love of travel lures him all over the world, his roots remain firmly planted here. He enjoys writing short stories, poetry, children's books, societal observations, and everything else. A nature enthusiast and sunshine connoisseur, Jared is perfectly at home on any mountaintop or patio. He frequents art galleries and concerts, poetry readings and breweries, museums and bookstores. When he isn't making neighbors cringe at his musical attempts he can be found on a snowboard or sailboat, depending on the day. A perpetual adventurer and eternal patron of the road less traveled.