Jivan Lee, Cheryl Ann Thomas, and James Cook at William Havu Gallery
William Havu Gallery is well known as one of Denver's premier contemporary art spaces. Their rotating exhibitions feature a bevy of regional and nationally recognized artists from a wide range of disciplines. Their decades of curating experience are evident in each and every show they host. Currently on display through January 11th are works from Jivan Lee, Cheryl Ann Thomas, and James Cook.
Jivan Lee is an oil painter specializing in dramatic landscapes. Based in Taos, NM, he originally hails from Woodstock, NY. He studied at Bard College, earning an MFA in Painting in 2007. His work is an exploration of nature and human perception that inspires complex emotional responses regarding our connection to the environment. For his latest series, Monument, Lee chooses scenes of the untamed Western frontier. He paints water-carved canyons, smoky skylines, and colossal storms. He has an incredible way of recreating the ambiance of a setting, expertly capturing early morning sunlight and late afternoon haze. Lee was the recipient of Fine Art Connoisseur's Award of Excellence two years in a row, and his work is included in public and private collections nationwide.
Cheryl Ann Thomas is a nationally recognized sculptor based in Ventura, California. She holds a BFA from the Art Center College of Design and had a career teaching grade school before turning to sculpting full time in the late 90's. Thomas uses a coiling technique as the base for her designs. She builds tall, cylindrical sculptures with long thin spirals of porcelain. The sculptures take on their peculiar shapes during the firing process. The kiln's heat causes the porcelain to fold and collapse in on itself, creating abstract, unpredictable forms. Thomas experiments with substances like manganese, black iron, and cobalt to give her works strong earthly tones. She views her creations as relics or artifacts, historical accounts of her interactions with the materials. Thomas' sculptures have been exhibited in solo and group shows nationwide. Her sculptures are included in permanent collections at many renowned institutions including the American Museum of Ceramic Art, the Museum of Fine Arts Boston, the Museum of Fine Arts Houston, and the Fuller Craft Museum.
James Cook is a Kansas native and earned an MFA from Wichita State University. His works follow the tradition of American landscape painting. Cook likes to experiment with subtle color changes and different textures, showcasing his dedication to technique, and inviting audiences to catch a glimpse of his personal vision. His paintings sometimes incorporate elements of abstract expressionism, but the depictions never quite stray from recognizable reality. His selected works are vivid renderings of thundering waterfalls, sleepy farmhouses, and aspen groves donning their fall colors. Cook's paintings can be found in public and private collections all over the globe. He currently resides in Tucson, Arizona, but often returns to Kansas to paint near familiar places and fond memories.
Jivan Lee and James Cook are both exceptional at bringing majestic natural scenery to life, and Cheryl Ann Thomas offers audiences a captivating series of sculptures brimming with metaphor and intrigue. These works are on display through January 11th, 2020.  William Havu Gallery is located at 1040 Cherokee Street in Denver. You can learn more about the gallery and see more of their collection at https://www.williamhavugallery.com/.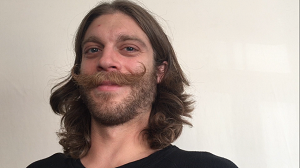 Jared is a local content contributor and aspiring author. He was fortunate enough to grow up in Golden, Colorado and graduated from MSU Denver. While an insatiable love of travel lures him all over the world, his roots remain firmly planted here. He enjoys writing short stories, poetry, children's books, societal observations, and everything else. A nature enthusiast and sunshine connoisseur, Jared is perfectly at home on any mountaintop or patio. He frequents art galleries and concerts, poetry readings and breweries, museums and bookstores. When he isn't making neighbors cringe at his musical attempts he can be found on a snowboard or sailboat, depending on the day. A perpetual adventurer and eternal patron of the road less traveled.