It's getting hot in here!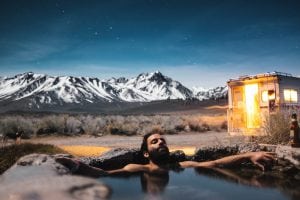 Denver is heating up fast.  The past few days of temperatures have been in the high 80's…and this is only May.  We know a few miles away in the still snow-capped mountains there is relief usually in the range of about 20 degrees cooler, if you need a break from the heat in the summer.  Oddly enough, some go hunting for something even hotter up there…and that is hot springs, for their health!  Hot springs are bodies of water that are warmed geothermally and occur naturally, and Colorado is full of them.  What's so great about hot springs?  Read on and find out!
What are hot springs?
Hot springs are naturally found wherever there is volcanic activity, magma chambers, or where there are fault lines underground.  Many people believe that used regularly they can have a therapeutic and rehabilitating effect.
Because most hot springs are at 100 degrees Fahrenheit or higher, they have a high mineral content, as heated water can hold more dissolved solids. Any given hot spring can contain everything from calcium, magnesium, silica, lithium, and even radium. Sulphur in particular is present, producing an at first unpleasing aroma, but you'll find that discomfort short lived when all that ails you begins to melt away.
Common minerals found in hot springs
Magnesium: encourages a clear complexion and healthy skin
Potassium: removes toxins and supports healthy skin
Sodium: decreases inflammation and helps the lymphatic system and healthy skin
Sulphur: aids respiratory system and skin inflammation
Selenium: good for healthy blood cells and organs
Boron: involved in the metabolism of hormones, prevents osteoporosis and arthritis, and assists with menopause symptoms.
Possible health benefits of hot springs
Musculoskeletal problems: relief of swollen joints, arthritis, muscle fatigue, fibromyalgia, ligament damage, and more
Skin conditions: Improves the condition of your hair and skin, specifically eczema itching and redness, and psoriasis through promoting the growth of good bacteria which helps regulate keratin, a protein naturally present in skin, but sometimes grow too fast leading to a build up of dead skin cells
Congestion: the heated the water and sulphur makes combats nasal congestion due to the common cold, allergies, or chest congestion and boosts your body's immune system
Circulation: sodium bicarbonate and calcium help with good circulation in the body, which can lower blood pressure, and the weightlessness of floating is good for circulation
Relaxation: stressing can lead to high blood pressure, depression, imbalanced hormones  mood, immune system, metabolism, and happiness
As a word of caution, hot springs can sometimes be too hot for those with very high blood pressure, certain heart conditions, and weakened immune systems, such as pregnant women, seniors, and babies.  If you have any of these conditions, consult a doctor first.
Colorado is known for hot springs!
Good news!  Colorado is full of hot springs!  Here are a just a few ranging from pools, to natural watering holes, public and secluded:
Denver Day Spas
Let's be real, some of us can't get out regularly to a hot springs.  Many of the same health benefits can come from traditional day spas, and Denver has a slew of them!  Here are my top two choices:
The Four Seasons Spa: A full service spa with an indoor gender private plunge pool and an outdoor salt pool that is heated year-round as well as an outdoor hot tub…not to mention the best massage I have ever had IN MY LIFE
Lake Steam Baths: It doesn't look like much, but this Russian/Turkish bath house has a good reputation and a strong following.  Try a full body exfoliating scrub to make you feel invigorated and soft as a babies butt!
Add a sauna to your own home!
It's easier than you think!  JNH Lifestyles, retailer of Amazon's #1 best-selling infrared sauna focuses on improving health and wellness.  They have made saunas individualized, affordable and accessible with models under $1,000.  With a list of benefits like detoxification, weight loss, improved sleep, skin enhancements, better circulation, and relaxation, why not order one today!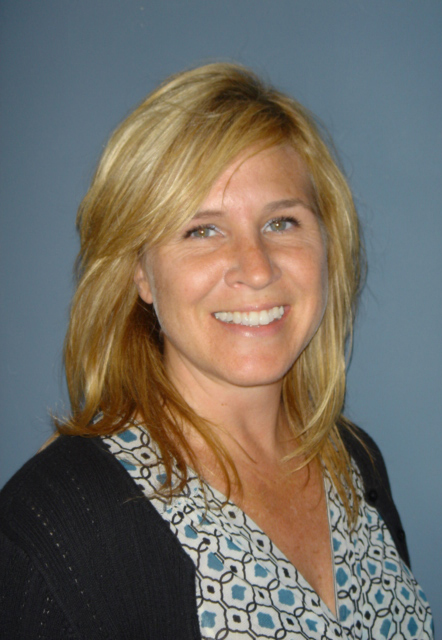 Heather is a creative writing wizard, travel guru, Elite Yelper, personal blogger, and Spartan Sprint race finisher!  After living most of her life in rural New York State, Heather quit her career and moved cross-country to Denver looking for a new and urban lifestyle.  Although, she has traveled to over 20 foreign countries, she had never before lived in a city and her last home was outside a Hamlet with only one traffic light.  Heather now exists as a well-adapted LODO Denverite who considers herself an area expert.  Moving can spin you around and spit you out, but Heather's journey proves the joy of waking up with a new city as your playground and opening up a box of discovery every day.  She has overcome setbacks, dealt with being an out-of-towner and urbanized into an individual who can easily maneuver living in Denver with thoughtfulness and skill.