In Case You're Employed – Here's What You Missed
As congressional leaders continue to work on the latest Coronavirus Relief Bill, a major point of contention between the two parties is how they should handle the expired unemployment benefits.  One side has argued that the $600 a week benefit, which expired on July 31, should be extended by the Federal Government as families continue to struggle in an environment that includes double-digit unemployment, a struggling economy, and a dangerous pandemic.
The other side argues that the $600 was too generous as it discouraged Americans from going back to work, often paying the unemployed more than their original salaries, resulting in a slowdown of the economic recovery.
I have a third theory.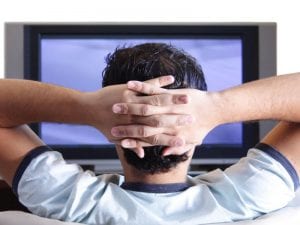 It's not the $600 checks keeping Americans home all day, or the fear of contaminated offices.  It's not a poor work ethic, the weak job market, or even the issues with childcare.  It's sports!
After months of having absolutely nothing to watch on television, the theory came to me as I sat on my bed channel surfing between a NBA game, the PGA golf tournament, a Rockies game, and a hockey game…all airing sometime before 3pm on a Thursday!
During the shutdown it was all I could do not to run screaming from the house on a daily basis, but now that sports are on, just send me a stimulus check because I'm short on beer money.  Large unemployment checks aren't discouraging me to work.  Sports in the middle of a weekday are!
But in case you aren't available to watch sports before 3:00pm on a Thursday.  Here's what you've missed.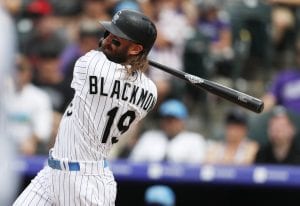 Talk about recovering from COVID-19. Charlie Blackmon missed a little time in early June as the coronavirus put him on the shelf, but considering his league-leading .458 batting average, I'd say he's recovered well.  Blackmon, Trevor Story (5 HRs) and great pitching (2.84 ERA) have the Colorado Rockies off to their best start in team history at 11-4.
After having as many as 20 players and staff members test positive for COVID-19, and having multiple games canceled, the Miami Marlins are in first place in the NL East…sort of. While the Atlanta Braves (11-6) have four more wins than the Marlins, Miami's winning percentage based on just 10 games (7-3) has the team technically in front.
Ten games doesn't seem too bad if you're the St. Louis Cardinals. An early season COVID-19 outbreak has them currently sitting with a total of two wins and three losses.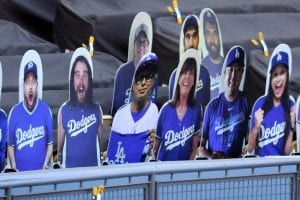 In order to make up for lost games, the league implemented a rule in which double-headers would be limited to seven innings instead of nine. Which makes one think that if real fans were at Dodger Stadium instead of cardboard cutouts, they would now leave in the fifth inning to avoid traffic.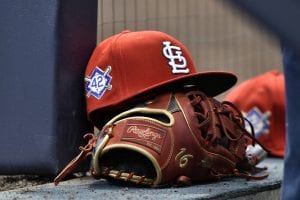 Having only played five games, the St. Louis Cardinals will have to play the next 55 games in 52 days, having already added five double-headers to their current schedule. The scheduling imbalance has the league thinking about using winning percentage instead of wins and losses if teams are not able to complete a full 60-game season. Which technically means that if the Cardinals come back and win three straight, they could clinch a playoff spot.
The Toronto Blue Jays have a home record of 0-2, which seems more impressive given the fact that they haven't actually played any home games. Due to Canada's refusal to let them play in their home stadium due to COVID-19 and border restrictions, their home games are now in Buffalo.
In the NBA, the Phoenix Suns are undefeated in the bubble (5-0), some guy named TJ Warren is leading in scoring (34.8 PPG), and an exotic dancer from Magic City claims Clipper guard Lou Williams, "Didn't just come in for a take-out order."
The Milwaukee Bucks secured home court advantage in the playoffs by defeating the Miami Heat 130-116 last Thursday. But considering that all the teams play at a neutral location in Orlando, it doesn't seem like much of an advantage.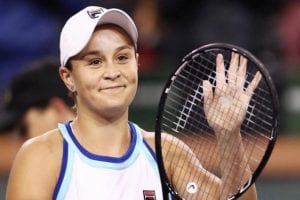 It was announced that top ranked Ashleigh Barty would join names like Elina Svitolina, and on the men's side, Rafael Nadal, in skipping the US Open tennis tournament in August due to COVID-19 concerns. If any more drop out, Serena Williams may win her 24th Grand Slam without actually playing anybody.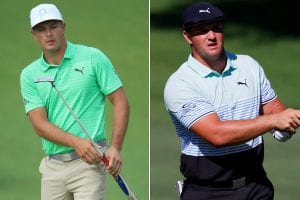 We all put on a couple of pounds during the work stoppage, but not like Bryson DeChambeau. During the hiatus, the professional golfer added 50 pounds in order to increase his strength, club speed, and driving distance. Finishing in a respectable tie for fourth on Sunday at the PGA Championship, DeChambeau continued his driving dominance.  In 2019, DeChambeau averaged just over 302 yards per drive, 34th longest on tour.  This season DeChambeau is averaging 324 yards per drive, tops on the tour.
Images via consumerhealthday.com, startribune.com, truebluela.com, sportsnaut.com, essentiallysports.com, nypost.com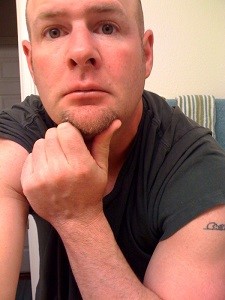 Alan Tapley is an educator, author, and blogger who has lived just outside of Boulder for the last twenty years.  His published work includes two novels, two children's books, a series of cartoons in the Minneapolis Star-Tribune, and multiple sports related articles. His love for family and the state of Colorado is only matched by one thing, his passion for sports.  The first baseball game he ever attended was at Wrigley Field, before there were lights.  At the final Bronco game at the old Mile High, he allegedly cut out a piece of his seat in the South stands.  But regardless of being here for the Avalanche's last Stanley Cup, the Rockies only World Series appearance, and all the Broncos' Super Bowl Victories, his wife never fails to remind him that he wasn't at the University of Colorado in 1990, like she was.  The year the Buffs football team won the National Championship.