Home-Made Style Quick Eats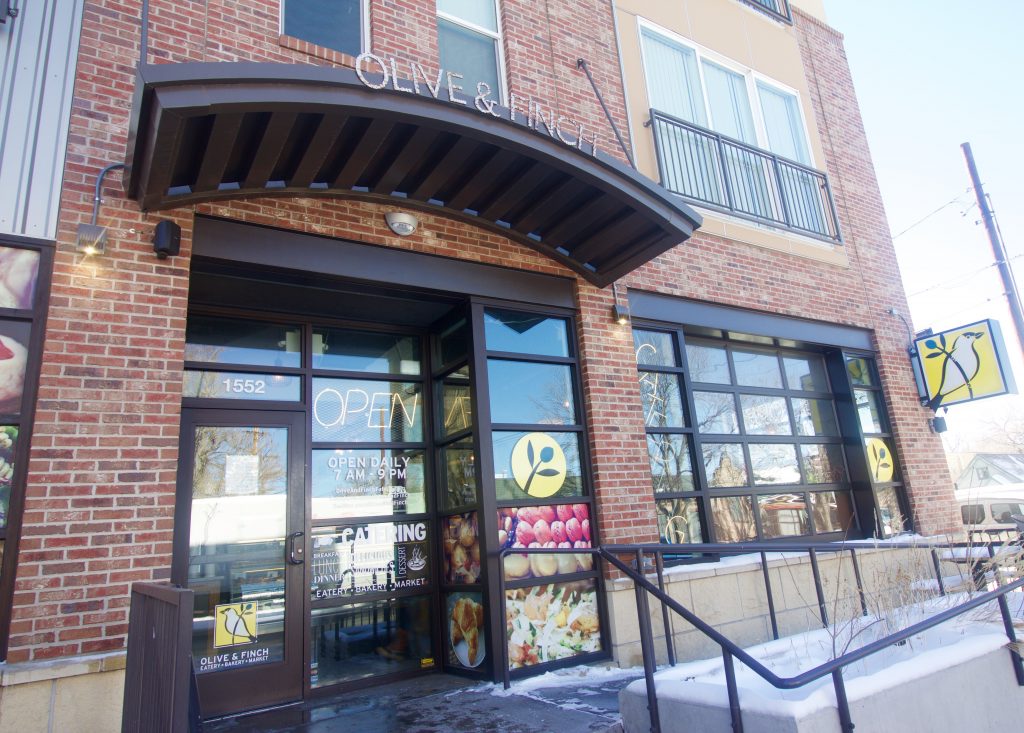 Gone are the days when quick dining meant a burger with questionable meat, soggy fries, and "chicken" nuggets. We now live in a time when we can actually get a quick and healthy bite to eat while we're on the go. However, despite the shift in healthy food choices, there are still places that lack the quality you'd hope to have. Wilted salads, bland sandwiches, and a lack of options can turn the "healthy" choice into "just another fast food place". I'm a big believer in actually enjoying and appreciating the food that you eat, so it's nice when you can tell the restaurant genuinely cares about its customers and the food they serve. This is how Olive and Finch operates. The philosophy is that everything is made from scratch, all the meat is cured, smoked, and seasoned in house, and the sauces are made by hand. They believe in good quality food, and home-cooked style meals, even when you're on the go, so I was very excited to get to try it out for the first time.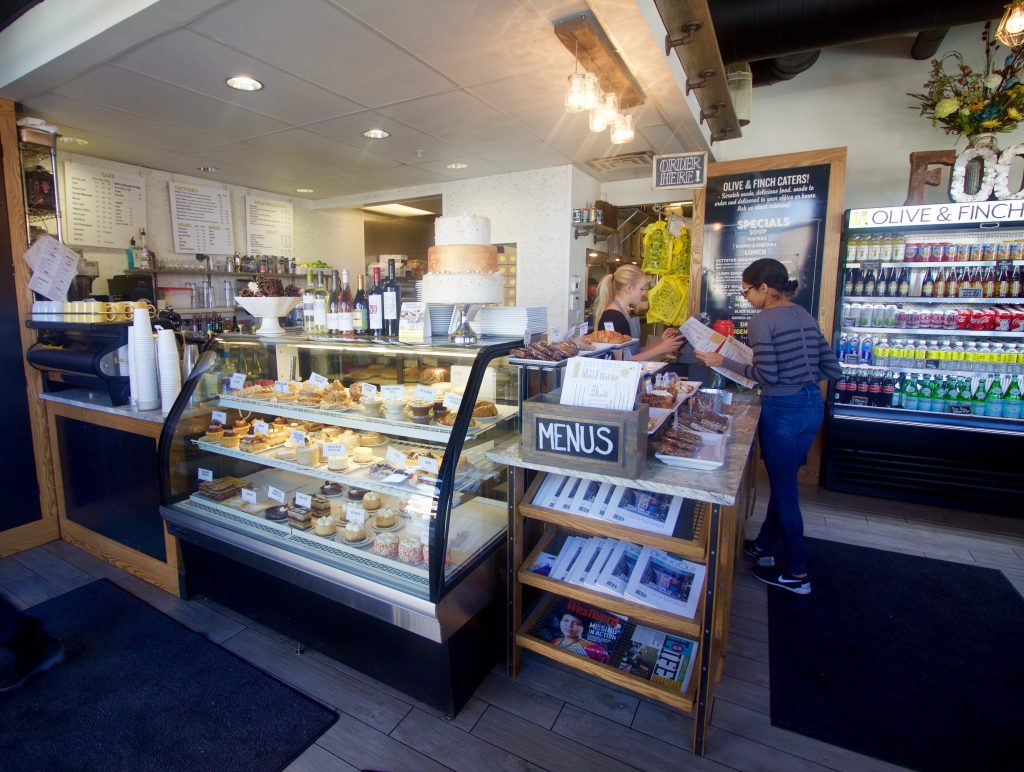 Walking down E. 17th ave in Uptown Denver, I popped into Olive and Finch for a quick lunch.  I stepped in and was immediately greeted by the baked goods. The delicious looking pastries, cupcakes, croissants, quiches, and blueberry crumble bars spoke to me, enticing me to eat them. I thought I might get one after my meal to-go, so I walked over to the counter and picked up a menu. I had heard that there was a wide variety of breakfast and lunch options that they served all day, but it wasn't until I looked at the menu that I became fully aware of how hard this decision would be. The egg sandwiches and egg scramble plates sounded absolutely delicious, but I opted for lunch since I had already had breakfast (I would later regret this decision after seeing the egg dish served to someone else). There were all kinds of salads and sandwiches to choose from, so meat lovers and meat haters alike would definitely find more than enough to satisfy them. I picked one of their specials for the day, a Waldorf turkey salad. After standing next to another row of baked goods, I gave in and got a slice of banana nut bread.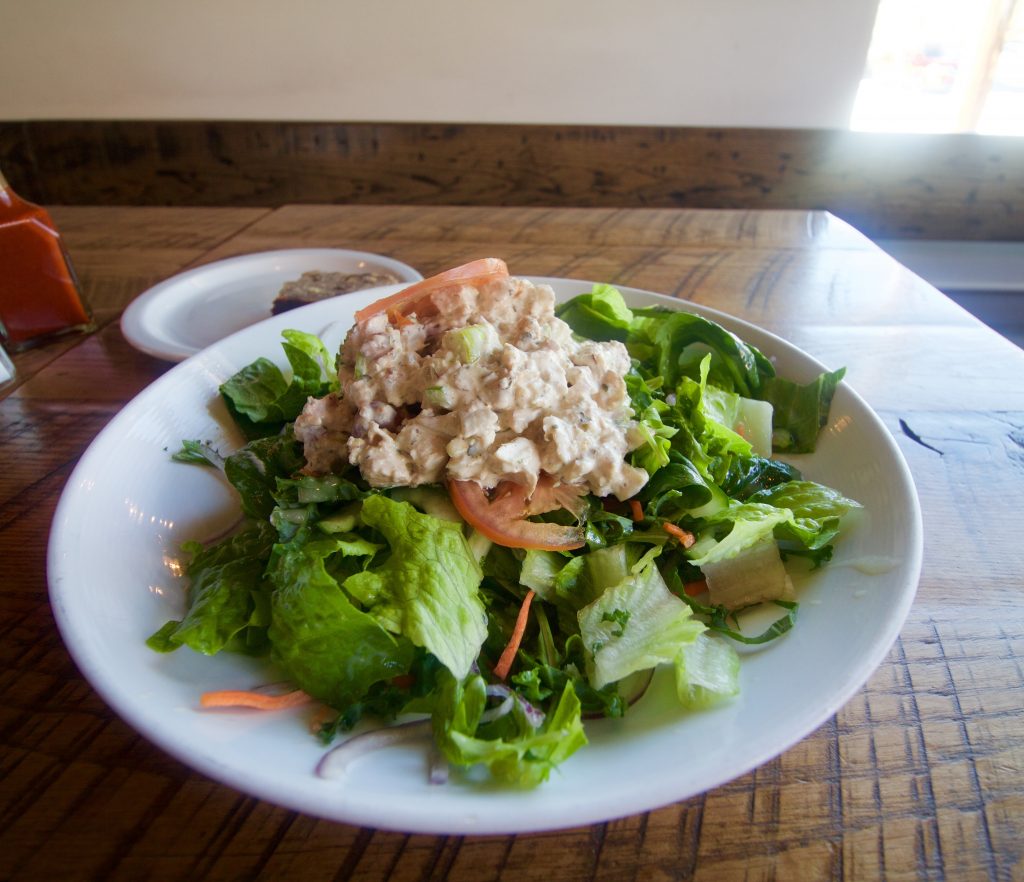 I ordered,
Waldorf Turkey Salad: Mixed lettuce, house cured turkey, grapes, tomatoes, onions, celery, walnuts, cucumbers, carrots, granny smith apples, house made dressing.
I sat down and looked around at the decor while I waited for my food. It had a cozy rustic feeling about it with wooden tables, copper colored lights, and community eating spaces. It was nice to be in such a relaxed environment, where everyone seemed to be enjoying themselves, even in a "fast food" style place.
While waiting for my food, I couldn't resist the banana nut bread. This was one of those breads that had the perfect amount of everything in it. A good amount of banana without being overpowering, just enough nuts, and definitely moist enough that it wasn't dry at all. As I was enjoying my bread, the moment of regret came when I saw the waiter bring the breakfast dish for the guy next to me. The sunny side up eggs with veggies and a biscuit called to me. Luckily after a few minutes my food arrived. The woman next to me immediately asked what I had ordered. She said "I just ate and am stuffed, but I already have food envy because that looks so good". I definitely agreed, it looked delicious, and huge. The portion size was very big, and it wasn't any more expensive than any other salad place around. I dug in to the salad and was pleasantly surprised with how much flavor there was in it. With most salads the flavor is in the dressing, but this one, the combination of veggies and turkey salad blended really well. The grapes and apples gave it a little more sweetness, while the carrots and cucumbers gave it a very fresh taste. The turkey salad itself had a nice creamy texture. I also liked how they opted for turkey instead of chicken just to change it up a bit. I would have liked a little bit less mayo in the turkey salad and a little more variety of lettuce, but overall it was very good.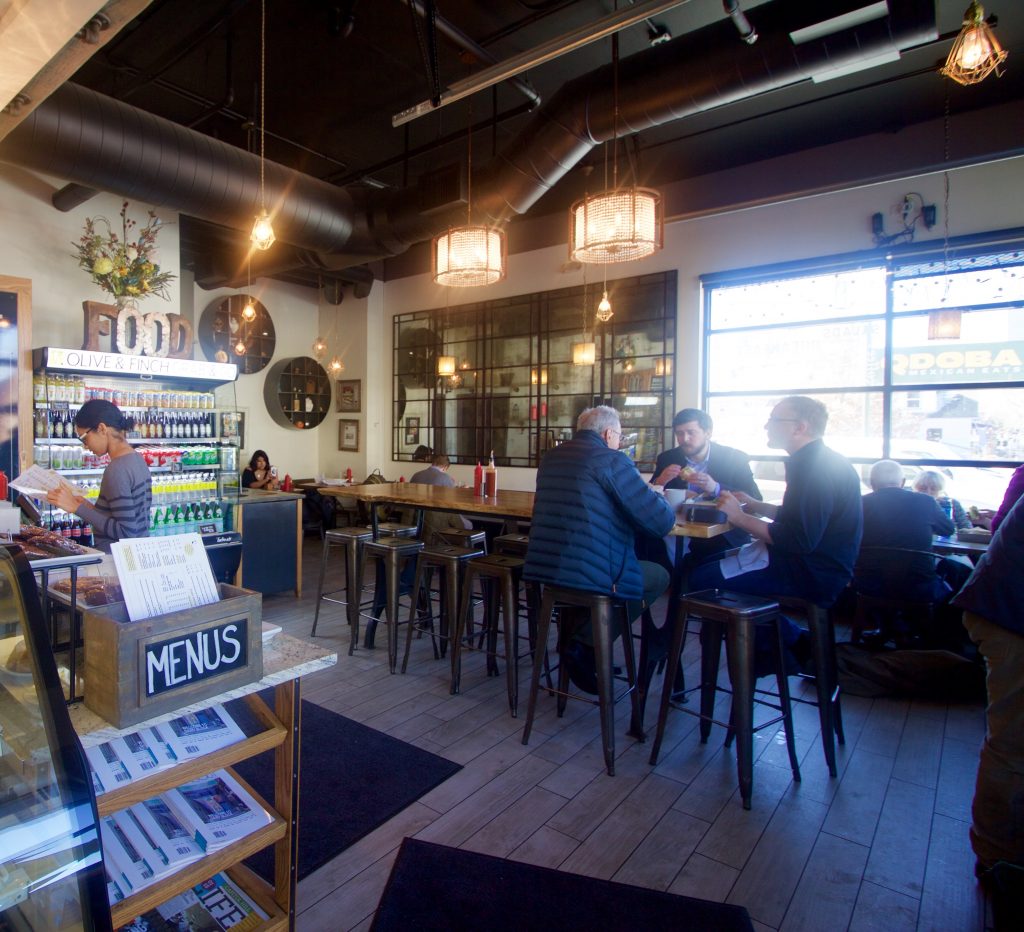 Olive and Finch does a great job of balancing quick with quality, all while creating a nice community atmosphere. There are plenty of options, whether you just want a coffee and a croissant, or want to sit down and enjoy an egg scramble dish, they have you covered. Not to mention, they also have a variety of juices and a happy hour with a great outdoor patio space. Next time I go, I'm definitely not skipping out on breakfast though.
The Place: Olive and Finch Eatery and Bakery
The Addresses:
-Uptown
1552 E. 17th Ave. Denver, CO 80218
-Cherry Creek
3390 E. 1st Ave. Denver, CO 80206
The Goods: Home-made, quick and easy, American style food including salads, sandwiches, breakfast dishes, coffee, pastries, juices, and more!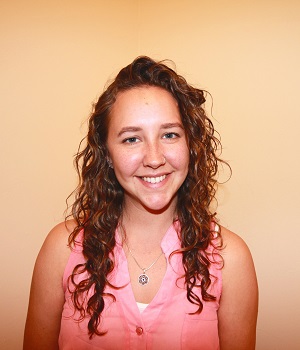 Alicia, a twenty-four year old East coast native, began her writing journey in elementary school with fictional short stories. Her love for writing about foreign people and places continued throughout the rest of her school days, but really began to take off once she graduated college. With a Philosophy degree under her belt, and an aching feeling of wanderlust, she packed up her life and headed off on a solo cross-country road trip. She drove to California where she spent her time blogging her experiences, taking pictures, and exploring the beautiful state by car. After five and a half months, she eventually ended in Colorado where she will continue her love for writing, travel, and grand adventures.