Hike Zapata Falls This Winter
Just 3 miles south of the Entrance to the Great Sand Dunes National Park is an amazing waterfall that is not that well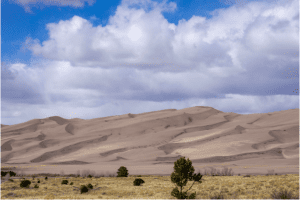 known and often only lightly trafficked. It is called Zapata Falls and while most tourists head there during the summer to escape the high temperatures at the great sand dunes, the real beauty is seeing this waterfall completely frozen.  
There is no doubt that most visitors to the Great Sand Dunes see the sign for Zapata Falls on their way into the park, but the rocky entrance road and their (probable) itinerary of getting to the sand dunes likely wards off most visitors. Add in some deep snow and you are almost guaranteed to not see a soul on this hike.  
The views of the Great Sand Dunes from the parking lot alone are enough reason to visit.  As you look out you see them nestled at the foot of the Sangre de Cristos and when you look west you can see the towering and jagged San Juans, and remember, we are still in the parking lot.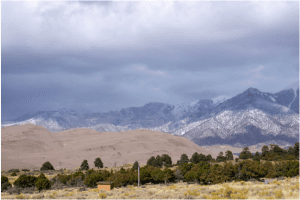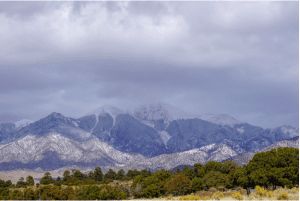 Once you peel yourself away from the views of the parking lot you start to head up a short ½ mile trail to the falls.  In the summer you can expect to wade through cold water to reach the base of the falls, but in the winter the water freezes and you simply walk across. Yaktrax or something similar are recommended because that ice can get really slippery depending on the day.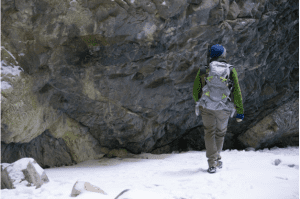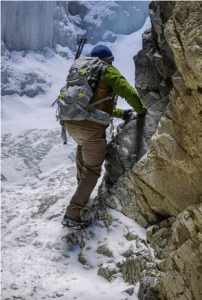 As you approach the falls you cross a frozen creek and wander up over the ice into a canyon.  The walls of the canyon aren't that big, but what it lacks in size it makes up for in beauty. It is serene to hear the crunch of the snow under your feet breaking the otherwise silent landscape until you start to hear the water running. Then you turn a corner and are met with a spectacular column of frozen ice with amazing blue water running behind it.  
Once you are done taking pictures it is just a short hike out but while you are there be sure to also swing by the sand dunes because they are also spectacular in the wintertime.  Maybe if you are lucky you will get to see the dunes covered in snow.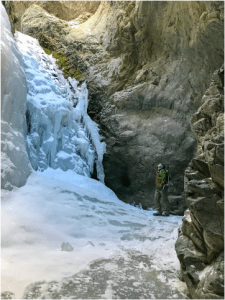 Pictures by the very talented @lexishutters
Head over to @martysmash and drop me a line.  Do you guys like what I have been putting out?  Is there something else you want to see? Let me know, I am all ears.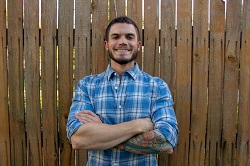 Martin is just an adventure loving guy, any adventure really, but he particularly loves the outdoors in Colorado.  Having grown up in Colorado for most of his life he has been camping since before he could walk.  When he isn't out in the Colorado wilderness, camera in hand,  camping, hiking 14ers, rock climbing, snowboarding, or brewing beer he is a Marketing and Business Development Coordinator.  Martin has a personal motto that states "Don't Die on the Couch" and he does his best to live up to it by getting out on an adventure every chance he gets. You can visit his blog at www.adventureactual.com and his photography site at www.southwestsunsetmedia.com  or follow along with his instagram @martysmash