Hellgrammites at Larimer Lounge
Larimer Lounge is the place to be next Thursday night. They're kicking the weekend off a day early with a show worth canceling your previous plans for. Anniversary dinner on your calendar? Bring your better half to the show. Aunt Karen's birthday? There's always next year. Job interview in the morning? Reschedule, they like it when you play hard to get. Whatever the case, I'll see you there at 8.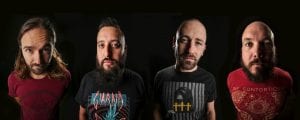 Headlining are Denver's own Hellgrammites. The family-based band has spent the last 15 years perfecting a sound that dodges genres, blending elements of punk, hardcore, indie, and jazz. Thursday night is the first of a five-show jaunt around the state. Hellgrammites' live shows are always incredible. They engage the crowd with thought provoking songs and an enormous stage presence. Their latest EP, Feral, dropped last January.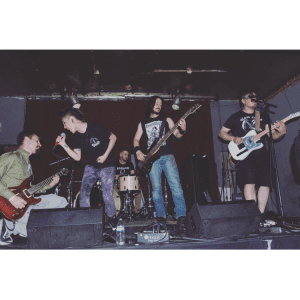 Fortune in Fallacy is a local alt rock band. They've been making waves in the underground scene since 2016, ferociously tearing through pretty much every stage in town. Their music is melodic, with heavy breakdowns throughout. Frontwoman Monica Rivas is known for her energetic, hard hitting vocals. They released their first EP, A Place in Time, in June of this year. Be sure to check it out.
The World in Me is a pop punk group from Golden. The band consists of four stage-weathered cohorts on a musical journey to that sweet spot in your ears. They have Scott DeLucas on vocals, Mark DeLucas on guitar, Adam Hansen on drums, and Dave Sonner on bass. Their music is fast and heavy, reminiscent of bands like Set Your Goals and Four Year Strong. They're currently in the studio recording their first EP, A Reptile Dysfunction. Keep an eye out for its imminent release. P.S. This is their very first live show.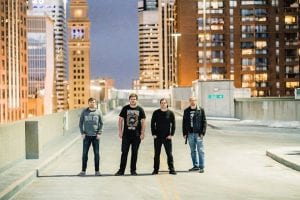 Slap Happy is a local band dedicated to exemplifying the pure essence of 90's pop punk. They sound like a blend of early Green Day, Blink 182, and Alkaline Trio. Spawned from a Craigslist connection, the band has propelled themselves from a rented studio space all the way to prestigious venues like the Marquis Theatre, Tennyson Tap, and the infamous Bar Bar. Slap Happy dropped their debut digital album last October and followed it up with a new EP, Cruisin, in June.
The Hellgrammites always put on a phenomenal show, and this is your first chance to see The World in Me live. Come show some love for local bands and treat yourself to a few beers. You deserve it. You've been working too hard lately. Larimer Lounge is located at 2721 Larimer Street in Denver. Doors are at 8:00 on August 29th, and tickets are on sale now at larimerlounge.com.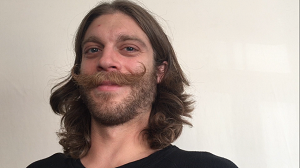 Jared is a local content contributor and aspiring author. He was fortunate enough to grow up in Golden, Colorado and graduated from MSU Denver. While an insatiable love of travel lures him all over the world, his roots remain firmly planted here. He enjoys writing short stories, poetry, children's books, societal observations, and everything else. A nature enthusiast and sunshine connoisseur, Jared is perfectly at home on any mountaintop or patio. He frequents art galleries and concerts, poetry readings and breweries, museums and bookstores. When he isn't making neighbors cringe at his musical attempts he can be found on a snowboard or sailboat, depending on the day. A perpetual adventurer and eternal patron of the road less traveled.