Guanella Pass Brewing Company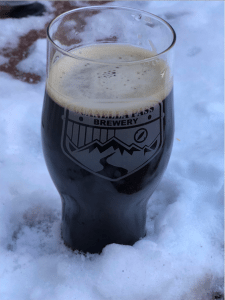 Each and every fall, right when the colors start to turn, I head for the hills—more accurately, for one of the best aspen-viewing routes in the state, through Guanella Pass scenic byway. In the summer, the road to Mount Evans summit opens, and provides a prominent 14er—the highest summit in the Front Range. In the winter months, however, Mount Evans summit is closed for the season, and despite more warm sunny days than snowy ones (especially this year so far), the road does not get nearly as much traffic than it does when the Rockies are ablaze with fall colors or warm weather welcomes summer weekend wilderness adventures. These seasonal challenges, however, do not keep the taproom at Guanella Pass Brewing Company short of guests; this brewery does considerably change my mind in how often driving up to the area should be on my winter weekend radar regardless.
We are awfully lucky here in Denver—in one short hour we are in some of the most traveled to ski areas and sought after scenic byways in the country. This is something many of us adventurer types live in Colorado for; for the rest of us, the Rockies often play to a backdrop of our busy, urban grinds. I know I am often urging us as your brewery liaison of sorts to get out of town every once in a while and explore the outlying edges of our great city, where the beer flows just as outstandingly. With the Mountain Passports coming to their final month of use before expiring in March, now is the time to drive up to the mountains and enjoy a little bit of the quiet life.
While Guanella Pass is not in the Mountain Passport, it should be a fair stop on your list when heading to the distilleries and breweries within a short drive of town in Idaho Springs, Silverplume, and beyond. You might even get stuck and stay awhile. Georgetown is a quaint, quintessential mountain town—from fudge shops on the picturesque main street to the historical Georgetown Loop Railroad, this place is not short of mountain magic. Everything slows down a little, the air crisp and clean, the people urging you to enjoy yourself for just a little while longer here. Guanella Pass Brewing Company is no different—it is a warm, welcoming place full of passer-through's and townfolk, urging you to stay and enjoy a beer or two.
When the snow is not covering the streets of Georgetown, Guanella Pass Brewing offers a rather large and sunny patio; when the temperature does drop below comfort levels for patio weather, their indoor space offers…floor heaters. Their brewing setup is displayed center stage, an interesting connection to how you drink the beer you are drinking, and especially fun for our non-Denver family and friends that come visit and may not be jaded by all things brewery quite yet. It also gives you a chance to chat with the brewer—a rare and special treat to talk about their craft. The beer at Guanella Pass is as superb as the atmosphere: a fair mix of the classics, from a standard IPA to a Double and a Rye IPA, a stout, a Saison, and even a Black American Ale (my personal favorite and often hard to come by!). Their standard lineup is not flourished with trends and embellishment, reflective of the town and what the brewery represents: the good life.
P.S. There is snow forecasted this weekend, so (safely) drive the byway, and stop at the bottom in Georgetown for a beer at Guanella Pass—the snow is calling you!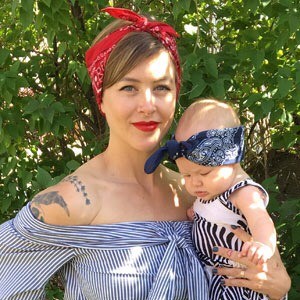 Erica Hoffmeister earned an MFA degree in creative writing and an MA in English from Chapman University of Orange. She has creative work published in the literary journals Shark Reef, Rat's Ass Review, Split Lip Magazine, and others. She has been teaching for over a decade (claiming 8th grade as her favorite grade level because she's an actual crazy person) and currently teaches composition and literature courses for Morgan Community College out of Fort Morgan. Always considering herself a bit of a beer nerd, she met her husband at Our Mutual Friend brewery while on vacation and fell in love with him, Denver, and its beer scene in one fatal swoop. While born and raised in Southern California, don't worry—she's earned her spurs as a transplant by creating her very own Colorado native. As a new mom, she is currently renegotiating her role as a world-traveling, bar-hopping, beer-loving free spirit by taking advantage of Denver's beer culture, where you can find as many babies in breweries on any given afternoon as beers on tap.