'Graffuturism' at Mirus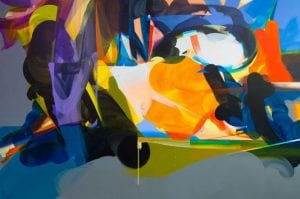 Graffiti has always been a notorious type of art. Often raw, unpolished, unsolicited, and temporary, the word conjures up images of train cars, subway tunnels, and overpasses with kids in hoodies hopping fences with spray cans clanking around in their backpacks. Long misunderstood as mere vandalism and loathed by city mayors everywhere, this fully legitimate art form was developed underground. Its guerrilla nature led to a lack of representation in traditional gallery settings. An upcoming exhibition at Mirus aims to change that. Dubbed, L'Aviner, this showcase focuses on an evolution of graffiti, called Graffuturism. Though difficult to define, it combines the muralistic style of graffiti art with abstract futurism techniques. L'Aviner brings together world-class artists from every corner of the globe in an unprecedented display of urban art. These pioneers have seen the international, multigenerational progression of graffiti and its transition from the alley to the gallery. There are already dozens of artists on the lineup and more to be announced, but just to name a few…
Augustine Kofie is a world-renowned artist based in LA. His most recent focus is on the idea of the existential here and now and a technique he calls "Vintage Futurism." His work explores the intersection of the past and future and how they meld into the present. Kofie uses intricate lines and soft color palettes to create paintings that resemble abstract cityscapes and complex geometric shapes. His paintings are part of numerous private and public collections, and his murals adorn walls in cities like Madrid, Marrakesh, Paris, Milan, Cape Town, and Hollywood.
Doze Green grew up in New York and embodied the 70s hip-hop culture in his youth. He began tagging subway cars and buildings, slowly refining his skills and style to become the artist he is today. Green takes a "stream of consciousness" approach to his paintings. His works often include layered images and multiple planes. He combines influences from religion, politics, calligraphy, performance art, and his personal experiences into vibrant narratives. Green's style is perfect for live demonstrations, and he's made a name for himself at a number of live events.
Moneyless is an Italian visual artist and graphic designer. Throughout the early 2000s, he studied in Florence and explored the possibilities of combining graffiti with fine art techniques. Classically trained at the Academy of Fine Arts in Carrara, his works often incorporate geometric designs, fragmentation, and layering. While a gallery seems like a natural place for Moneyless to display his work, he likes to keep the urban aspect prevalent. His paintings can be found in abandoned buildings, construction sites, alleyways, and of course, at Mirus.
Jaybo Monk is a French graffiti artist and writer. He creates collage-like paintings without reference to time or space. They're a blend of amorphic masses, segments of the human body, and geometric shapes. His purposeful disregard for rules and basic elements of art lead to endless possibilities, and the viewer never knows what to expect next. You won't find things like symmetry in Monk's work; he takes pride in ambiguity and imperfection.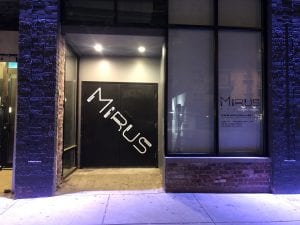 L'Avenir gives audiences a rare opportunity to see a global representation of graffiti evolution, and Mirus is the perfect location. Many of the artists featured have helped shape the urban art scene for decades. Their constant experimentation paves the way for new styles like Graffuturism. L'Avenir is showing through May 25th, and is free to the public. Mirus is located at 1144 Broadway in Denver.  Hours are 12-6, Tuesday thru Saturday.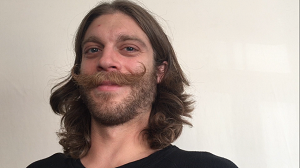 Jared is a local content contributor and aspiring author. He was fortunate enough to grow up in Golden, Colorado and graduated from MSU Denver. While an insatiable love of travel lures him all over the world, his roots remain firmly planted here. He enjoys writing short stories, poetry, children's books, societal observations, and everything else. A nature enthusiast and sunshine connoisseur, Jared is perfectly at home on any mountaintop or patio. He frequents art galleries and concerts, poetry readings and breweries, museums and bookstores. When he isn't making neighbors cringe at his musical attempts he can be found on a snowboard or sailboat, depending on the day. A perpetual adventurer and eternal patron of the road less traveled.