Glenwood Springs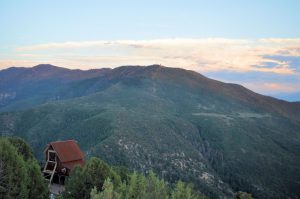 Glenwood Springs is only two hours from Denver and has plenty to keep you busy for a few days. Here's our 2 day itinerary:
On your first day, get your adrenaline junkie ass to Glenwood Caverns Adventure Park. It has some of the most unique rides in the country, including the Alpine Coaster (watch the video here), the Giant Canyon Swing (check it out here) and the new Haunted Mine Drop – it plunges 110 feet underground into a mine shaft, and it's gotten a ton of accolades in the 8 months it's been open. Best of all – it's open year round. If you're a wimp like myself, you can still have fun – go on one of several cave tours or take the Iron Mountain Tram.
When you're ready to eat, try Slope & Hatch for tacos, Polanka for unique Polish food, or Glenwood Canyon Brewing for a decent burger and tots. Be sure to get the Vapor Cave IPA. CO Ranch house and The Pullman are a little fancier, but not too outlandish and serve dishes like elk quesadillas.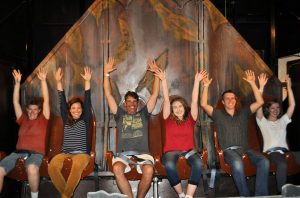 On your second day, go for a hike! There are several trails right outside of town, including Doc Holliday's Grave Trailhead, perfect for Western aficionados. There's also Grizzly Creek Trail (7 miles), Red Mountain (3.5 miles), and theNo Name Trail (7 miles and the least crowded). Glenwood Adventure Co offers whitewater rafting, horseback riding, paragliding, and more. If you're willing to go a little ways out of town, Hanging Lake is a must. It's not the well-kept secret that it used to be, and the trail can get crowded. But you can expect to see some of the bluest water in the lower 48. And seriously, DO NOT walk on the log, for the sake of preserving the area.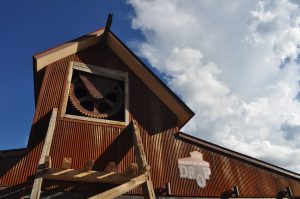 After your hike, visit the famous Glenwood Hot Springs Pool. 122 degree mineral water from the underground spring fills the largest pool of its kind. My personal favorite spot is the Yampa vapor caves. It's said that the Utes used the caves for rejuvenation and ritual healing for over 100 years, and they're one of the only natural vapor caves in the country. The same spring that feeds the aforementioned Pool heats the caves to 110 degrees. Relax for 10-15 minutes at a time, then cool off in the spa's solarium.
If you're wondering where to stay, your best bet is probably Airbnb. There are quite a few hotels in the area but they can run a bit high – averaging $80 a night. Or try one of the dozen camping areas, including the White River National Forest.
Now go enjoy the rest of your break!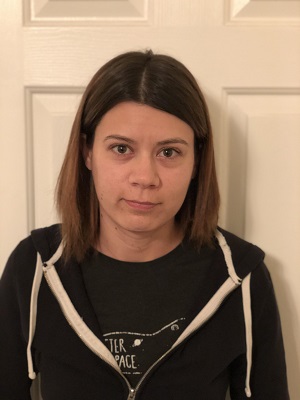 Evan is a writer, filmmaker and animator from Illinois. She moved to Boulder in 2011 to study film at the University of Colorado and fell in love with the Rocky Mountains. After graduation, she moved to Austin to pursue her film career. Despite the amazing tacos, music, and people, she found herself homesick and moved back to Denver, where there are far fewer cockroaches and seasons are an everyday occurrence. She is still writing screenplays and animating her own short films, and spends the rest of her time exploring new trails, towns, restaurants, and slopes all across the state.