GLDN – A DIY Art Gallery and Music Venue in Golden – First Show Oct 12th
The historic and much loved Golden Mill recently relocated and the building became available. We're all bummed to see it go after so many years. They will be missed by the entire community. Typically, you would expect an apartment building (with scenic river and mountain views) to start germinating within ten minutes of a FOR RENT sign going up in the window. Just a small sprout at first, with barely visible balconies budding at the top and deep roots breaking ground for the off-street, heated, underground parking garage (one space per tenant with a nominal annual fee). This time though, something miraculous happened. The owner decided to rent the space to local pop-up ventures. One of these is debuting in October. It's something monumental. Something game changing. The likes of which Golden has never seen. Something so incredible it's not just news-worthy, people will be naming their pets after it for years to come. You heard it here first. Starting October 5th, the mill is transforming into a DIY art gallery/music venue and everyone is invited.
The newly dubbed GLDN will be an outlet for local musicians and artists to connect directly with the community in a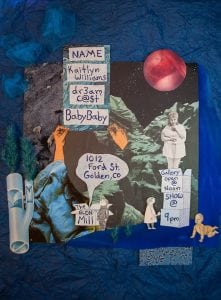 personal setting. There's tons of space for a bar, lounge area, live music, and of course, art everywhere. They're joining forces with the Foothills Art Center to showcase photography, paintings, ceramics, installation art and much, much more. The growing list of local artists includes Onehourfoto, Lexie Lund, Zac Packard, and Kat Phenna. The grand opening kicks off at noon on Friday, October 5th with a skate jam. There will be food and drinks from Bob's Atomic Burgers, plus prizes from 303 Boards and other local shops. October 12th will be the first show with music from NAME, Kaitlyn Williams, dr3am c@$t, Ames 1, Fredrow and BabyBaby. On October 19th they have Micaela Faye, The River, Marafiki, Los Narwhals, Sean Christian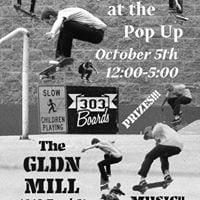 Mcdonnell, 12thgage, Purple (Yeah Yeah), Binge Cult, and a BabyBaby dj set. October 26th will feature Mystic Wool, High Ghostly, Dylan Streight performing Thriller, Goulfriend, Meek, Gort vs. Goom, Princess Dewclaw, and a set from rbrt. There are two rooms for separate stages with plenty of space in both. GLDN will normally open to all ages but the shows on Fridays are 21 and up. Music starts at 9 each night and there will be a cash/Venmo bar.
In addition to all of the music, and the art gallery, GLDN will be hosting smaller events like yoga classes on Sundays. They're also accepting donations of non-perishable foods and school supplies all month for local food banks and the Golden Backpack Program. This is going to be a really awesome creative space and a great way to support emerging artists. TIt all starts October 5th. The address is 1012 Ford Street in downtown Golden. Hours will be 12 pm-2 am, Thursday thru Sunday. Come see some live music and go home with some one-of-a-kind art that someone made just for you.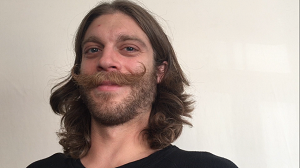 Jared is a local content contributor and aspiring author. He was fortunate enough to grow up in Golden, Colorado and graduated from MSU Denver. While an insatiable love of travel lures him all over the world, his roots remain firmly planted here. He enjoys writing short stories, poetry, children's books, societal observations, and everything else. A nature enthusiast and sunshine connoisseur, Jared is perfectly at home on any mountaintop or patio. He frequents art galleries and concerts, poetry readings and breweries, museums and bookstores. When he isn't making neighbors cringe at his musical attempts he can be found on a snowboard or sailboat, depending on the day. A perpetual adventurer and eternal patron of the road less traveled.