Girls Rock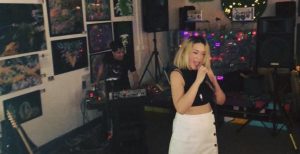 I have this friend, Elle, and she's a saint. She's always volunteering and bettering the world. So, I wasn't surprised when she said she was working with a summer camp for kids. The more she told me about Girls Rock though, the more impressed I became with the entire idea. I'll describe it as not your typical summer camp, but that definitely doesn't do it justice. Girls Rock is a music day camp for girls and non-binary individuals ages 8-14. They strive to get instruments into the hands of the youth and help them achieve their musical aspirations.
Kids are dropped off at camp and split into four member bands based on age and instrument choice. They offer lessons for guitar, bass, keyboard, drums, vocals, and even Ableton Software for electronic music. No experience is necessary. Campers then go through a week of activities teaching skills involved in all aspects of making music happen. The camp culminates in a concert at the end featuring all of the bands. The movement has spread to cities all over the world, but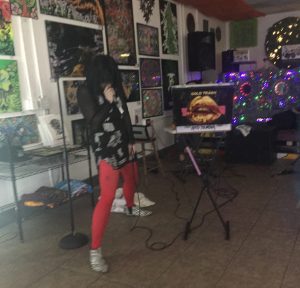 the Denver chapter had its first camp in 2009. Girls Rock is completely volunteer run and donation based. Their goal is to make the camp a possibility regardless of financial obstacles. They offer tuition on a sliding scale as well as payment plans and "camperships."
An average day involves a camp meeting, instrument lesson, and workshop before lunch. Afterwards, when everyone is fed and feeling creative, it's time for band practice, another workshop, more band practice and another camp assembly to close out the day. The instrument lessons are taught by local musicians. The workshops are taught by volunteers. The lunches are donated by local businesses. Lunch each day is accompanied by a live performance from a local band, which makes all of my lunches seem drastically less exciting. The workshops are absolutely awesome and cover pretty much everything you need to know. In addition to music lessons they teach things like how to book shows, lyric composition, starting local movements, poetry workshops, band promotion, self-esteem building, activism and much more. They've even included a punk rock potions class about making teas and essential oils with band-themed names like Siouxsie and the Banshees. The weekend after the camp ends the bands get to play a real live show at the Gothic. They bring in photographers and professional hair and makeup artists to give everyone rock star makeovers down to the temporary tattoos. The bands perform original music for a sold-out crowd of friends, family and future fans.
Girls Rock is an incredible organization that provides musical education and hands on experience to kids from all walks of life. Due to the hard work of dedicated volunteers the program is growing, and support is always greatly appreciated. More information can be found at https://www.girlsrockdenver.org/. In addition to the summer camp they put on a ton of events year round. You can check out their calendar at https://www.girlsrockdenver.org/events.html.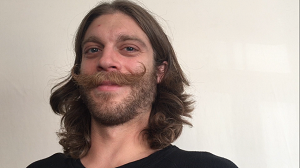 Jared is a local content contributor and aspiring author. He was fortunate enough to grow up in Golden, Colorado and graduated from MSU Denver. While an insatiable love of travel lures him all over the world, his roots remain firmly planted here. He enjoys writing short stories, poetry, children's books, societal observations, and everything else. A nature enthusiast and sunshine connoisseur, Jared is perfectly at home on any mountaintop or patio. He frequents art galleries and concerts, poetry readings and breweries, museums and bookstores. When he isn't making neighbors cringe at his musical attempts he can be found on a snowboard or sailboat, depending on the day. A perpetual adventurer and eternal patron of the road less traveled.