Gearing up for GABF
The annual Great American Beer Festival isn't for a full month (do you have your tickets yet?! I sure do!), but there are a lot of beer events happening in the next few weeks through the month of September to prepare you for the legendary festivities.
9/9 Docktoberfest at Dry Dock Brewing (South Dock): to kick off the season appropriately, Dry Dock is releasing their German-style Märzen Lager, Docktoberfest, along side a tap full of past German style beers. Dress-up is encouraged!
9/14 – 9/16 New Terrain is celebrating its 1st anniversary with WanderFest. For $15 you can enjoy the weekend full of live music, expanded beer gardens, and over 20 special tappings.
9/15 – 9/17 Diebolt Brewing's Fourth Anniversary Weekend! Several special releases, new tappings, and events all weekend. And don't worry the Broncos game will be playing on Sunday Afternoon.
9/15 – 9/29 Prost Brewing throws their annual, two week Oktoberfest events, boasted as "Colorado's most authentic Oktoberfest." German beers and free live entertainment, no ticket required! Don't forget to join this year's Mug Club.
9/23 In Broomfield, venture out to the Orchard Town Center for their 2nd annual Craft Beer and Wine Festival. Tickets are only $40 and benefit the Marc JR Foundation. The event starts at 4pm and live music until 8pm. Be sure to catch me with a baby strapped to me and a glass of wine (yes I opt for the grapes at times, too).  
9/23 Kinda sorta like a mini GABF, Denver's Micro Brew Fest is held at Bruz brewing and tickets are only $35. Come taste some of your faves such as Alpine, Stone, Mockery, Lagunitas, Ratio…over 50 breweries nationwide represented.
9/27 – 10/1 Black Shirt Brewing is throwing a special party, 5 Days for 5 Years to celebrate their 5th anniversary. Enjoy a special release every day, live music Fri-Sun and a pig roast Sunday afternoon.
9/30 River North's first annual Oktoberfest is happening and they are offering a keep the glass deal that includes 2 half-liter pours for $18. Don't forget your lederhosen!
9/30 Our Mutual Friend hosts their 4th annual Gratitude. Tis thank you party is always put on the Saturday before GABF and never a disappointing time. They will have food trucks, their special release Gratitude 4 bottles, and over 20 beers on tap for $4 (16 oz standard and 10 oz special release). No ticket required!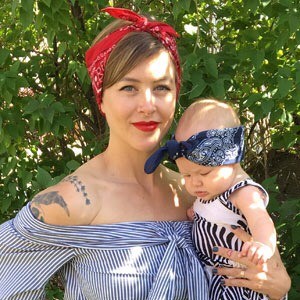 Erica Hoffmeister earned an MFA degree in creative writing and an MA in English from Chapman University of Orange. She has creative work published in the literary journals Shark Reef, Rat's Ass Review, Split Lip Magazine, and others. She has been teaching for over a decade (claiming 8th grade as her favorite grade level because she's an actual crazy person) and currently teaches composition and literature courses for Morgan Community College out of Fort Morgan. Always considering herself a bit of a beer nerd, she met her husband at Our Mutual Friend brewery while on vacation and fell in love with him, Denver, and its beer scene in one fatal swoop. While born and raised in Southern California, don't worry—she's earned her spurs as a transplant by creating her very own Colorado native. As a new mom, she is currently renegotiating her role as a world-traveling, bar-hopping, beer-loving free spirit by taking advantage of Denver's beer culture, where you can find as many babies in breweries on any given afternoon as beers on tap.