Five Must See Sports Movies – Since We Have Time
As if things weren't bad enough now that our lives have turned into quarantines, social-spacing, and toilet paper scavenger hunts, we have no sports to distract us for a few hours, no game to provide just a touch of normalcy, and no heroes to dazzle us with their athletic prowess.
The seasons have all been canceled or postponed, leaving us with no NBA Playoffs, no March Madness, no race for Lord Stanley's Cup, and no spring training.  The coronavirus is so cruel that it didn't even leave us the XFL to watch in our isolated misery.
But the virus didn't take our movies.  And if the virus thinks that the true American sports fan can't sit and watch thousands of hours of television while being quarantined, well, then it truly underestimated us.
Here are five sports movies to watch until our games return.
HOOSIERS – if it is killing you that high school basketball got canceled, or that March Madness never happened, rent this movie.  Gene Hackman plays a coach that takes his small town, big hearted team all the way to the 1954 State Championship.  Based on a true story, it's not that believable that other teams wouldn't double-team Jimmy Chitwood more often, but it is believable that one of the assistant coaches could be your alcoholic father.
BETTER YET – Forget the movie and go watch some of the 1993 Michigan Fab Five, the 1991 UNLV Running Rebels, or Christian Laettner's incredible shot versus Kentucky in the Elite 8 back in 1992.
MIRACLE – The Avalanche were flying to the playoffs before that pucking virus hit.  Kurt Russell plays legendary hockey coach Herb Brooks, the demanding leader of a group of overmatched college players heading to the 1980 Olympics.  Spoiler alert: the team beats the Soviets, wins the gold, and the achievement is still considered one of the greatest upsets in the history of sports.
BETTER YET – Watch the actual game that took place in Lake Placid almost 40 years ago.  If you don't get goosebumps when Al Michaels counts down the final two minutes, you may want to get tested for at least something.
BULL DURHAM – With spring training postponed, you'll probably have time to watch Field of Dreams, The Natural, and The Rookie later.  Kevin Costner plays Crash Davis, an aging minor league catcher that's brought in to mentor a talented, untamed prospect.  It's hardly 42 – The Jackie Robinson story – in terms of depth and social awareness, but it'll have you laughing when the conversation on the mound turns to jammed eyelids, live roosters, and wedding presents.
BETTER YET – Go watch Kirk Gibson's walk-off homerun from the 1988 World Series, Carlton Fisk back in 1975, or Matt Holliday sliding into home back on October 1, 2007 versus the Padres.
REMEMBER THE TITANS – No offense, but that kneeling or not for the National Anthem thing sure seems silly in retrospect.  With football on hold, give me Denzel Washington as coach Herman Boone, an African American coach trying to form a cohesive unit as high schools attempt to integrate in Virginia.  You may also like The Replacements, The Blind Side, Invincible, and since you finally have the time to make it through an Oliver Stone film, Any Given Sunday.
BETTER YET – Put on your jersey, paint your face, make some nachos (but you may want to ration out the salsa), and go watch Kordell Stewart's Hail Mary against Michigan back in 1994, the fifth-down game against Missouri back in 1990, or John Elway's helicopter in the Super Bowl versus the Packers.
ROCKY – Yes, I know today is all about the UFC and that boxing lost most of its fans before the quarantine, but the Sylvester Stallone film is an all-time classic.  Made with a budget of just $1 million, the film ended up with 10 academy award nominations, seven sequels, made over $225 million, and won best picture in 1976.  Stallone wrote the script and plays Rocky Balboa, America's underdog from the Italian streets of Philly.  Fortunately for Rocky and all of us, the three knockdown rule was not in effect that night.
BETTER YET – Go watch Muhammad Ali versus George Foreman in the Rumble in the Jungle, or Ali versus Frazier in the Thrilla in Manilla. Go watch Buster Douglas shock the world against Mike Tyson back in 1990, or any of the Arturo Gatti versus Mickey Ward fights.
Honorable Mention – Hoop Dreams, Moneyball, Rudy, Cinderella Man, He Got Game, Tin Cup, The Waterboy, Happy Gilmore, We Are Marshall, The Express, Friday Night Lights, Ali, Breaking Away, Ragging Bull, Slapshot, A League of Their Own, Space Jam, Blue Chips, The Great White Hype, The Legend of Bagger Vance….you get my point.  There are tons of movies, tons of moments, now go find yours.
Images via theringer.com, bleacherreport.com, Hollywood.com, medium.com, afilmodyssey.com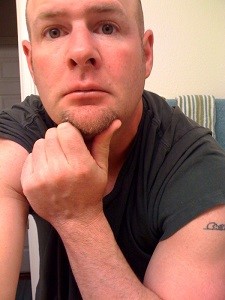 Alan Tapley is an educator, author, and blogger who has lived just outside of Boulder for the last twenty years.  His published work includes two novels, two children's books, a series of cartoons in the Minneapolis Star-Tribune, and multiple sports related articles. His love for family and the state of Colorado is only matched by one thing, his passion for sports.  The first baseball game he ever attended was at Wrigley Field, before there were lights.  At the final Bronco game at the old Mile High, he allegedly cut out a piece of his seat in the South stands.  But regardless of being here for the Avalanche's last Stanley Cup, the Rockies only World Series appearance, and all the Broncos' Super Bowl Victories, his wife never fails to remind him that he wasn't at the University of Colorado in 1990, like she was.  The year the Buffs football team won the National Championship.