Faces of Denver – Thomas Charlton and Davi Salmin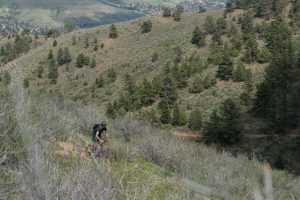 Thomas and Davi are both international graduate students studying Chemical Engineering at The Colorado School of Mines. Thomas came here on exchange and was supposed to only be here for a year; however, he has already extended that by 6 months. Davi has been here for 3 years, first living in Golden then moving to Denver. Although neither considers themselves 'mountain bikers,' both use it as an outlet to get their minds off work and to stay in shape, saying "mountain biking is great because we can leave the office, hop on the bike and climb up Lookout."
Thomas is from Perth, Australia, and while he loves his home, living in the Denver area has been a great experience for him. Coming from Perth, he always thought we had the best weather in the world until he came here that is. While both Perth and Denver receive around 300 days of sunshine a year, he loves the snow Denver receives during the winter.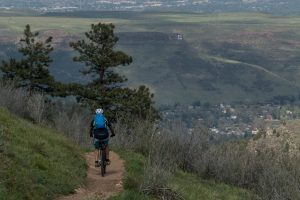 Davis' 3 years in the Denver metro area has also been very positive. He was initially surprised with how small Golden is, as his hometown in Brazil is significantly more population dense. However, he loves the access to nature living in this area allows him.
While both Thomas and Davi get to travel around the country for work, Denver Metro has turned into a home for them. They have the ability to work and study at a great college, and find motivation through hopping on their bikes and climbing up a mountain for a great view.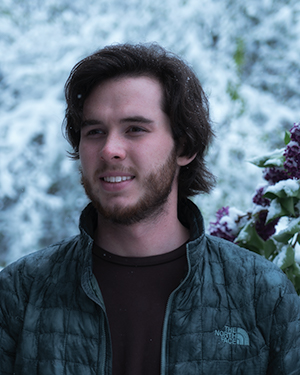 Colin is a Denver Metro native and avid adventurer. Whether he's climbing volcanoes in New Zealand or exploring Copper Mountain's glades on his snowboard, you can always expect two things from him, a camera in his hand and a willingness to stop and have a good conversation with just about anybody. Colin studied at 4 different colleges/universities in pursuit of his finance degree; however, he's adamant that the most educational experience he ever went through was living in a van in a foreign country for half a year. That's where his career trajectory changed radically as he discovered his passion for environmental sustainability and photography. Colin is now a freelance digital content creator and photojournalist, hoping his work will inspire others to get out, explore the world, and find ways to minimize their impact on the environment. To see Colin's personal work, visit his website:
colinmurchison.com
.