Faces of Denver – Theresa Dixon
While Theresa has lived all over the world, from Prague to Costa Rica, she is a native to the Denver area, growing up at the bottom of the foothills that lay west of the city.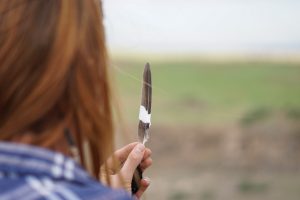 Being raised so close to the mountains has rooted her in nature, which is a major influence in her lifestyle and belief system. In 2012, just before Colorado's population boom, Theresa moved into the city to study at Metro State of Denver. Growing up on the outskirts of the city, and living in the heart of Denver has allowed her to watch its recent evolution closely, and given her great insights into the art, culture, and political state of the Denver.
As a member and proponent of the DIY community, Theresa has worked with artists and organizations like Conscious Creative's in the industrial areas of the city, specifically in what is now known as RiNo. During her time event planning, she's seen both the destruction and revitalization of many historic buildings in the area.
Theresa says, "Change has been cool to watch over the years, specifically the artist community evolving from unknowns to begin to be noticed due to their stronghold in Denver." While there are many positives to the change Denver has witnessed recently, there are also consequences. Theresa points out that Denver started as a 'cowpoke' town, and due to it recently becoming very trendy; many of the local families are being pushed out. With this, homelessness has also increased dramatically and disproportionally compared to the support systems in place. Fortunately, Theresa has seen strong community support and respect for the homeless community here and is extremely optimistic about Beloved Community Village, a tiny house village being built to help shelter members of Denver's homeless community. Theresa believes many of our societies issues can be solved in a similar manner, by moving towards smaller communities.
While Theresa loves the city, she says, "A connection to nature is what keeps us human." Theresa's work as an independent event contractor and many adventures around the world have led her to share her stories and offer her services through her new site resaroams.com, set to launch next month. Look for her further involvement on community-based projects centered around permaculture and improving the living conditions of people around the world.