Faces of Denver – Stephanie Vasilius!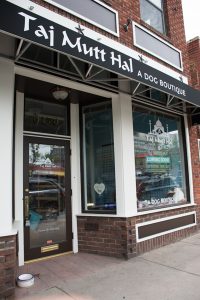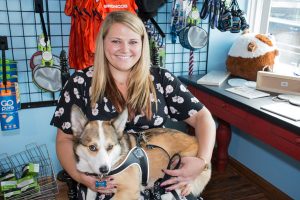 Meet Stephanie Vasilius, a Denver native and new business owner of the Taj Mutt Hal— a brand new local family-owned pet store located in the Highlands that pet owners are going to love shopping at and love bringing their pets for first-class grooming services. 
After exploring life for four years in Hawaii and California, Stephanie returned to Denver to follow her dream of owning a pet store and with the love and support of her parents, Chuck and Kate Vasilius, her dream has come true. 
"I've been an animal lover my whole life, we started this idea in Christmas of 2015, and at that point in my life I wasn't sure what to do, I had a lot experience in retail, I use to work for Tommy Bahama and I'd taken the LSAT for Law School but wasn't quite ready to go back to school so we were in another pet store and I was with my parents and my mom just said this is what you should do and I said absolutely."
As I look around I can tell a lot of heart has been put into this store, it is nicely decorated and arranged, every piece of furniture and product has been well thought out and planned.  "It's going to be mostly retail, a lot of dog food, higher end Non-GMO, Human-Grade…and everything you need to pamper your dog." she says.  But don't worry, she has not forgotten you cat lovers, there will also be a section with cat products and she has fondly named it "Catmandu".  In addition to pet products, starting this summer, they plan to provide dog and cat grooming services.  For you lucky folks who live within a 5-mile radius, you can receive free delivery service of your products right to your front door.
Stephanie further mentions, "We are very customer service oriented and that's towards dogs and people, we're just carrying high quality products but for prices that aren't absolutely outrageous…and it's a local family business…and as you can see we love our dogs", she states while she lovingly looks at her dog, Thor, an adorable pembroke welsh corgi, who quietly stays by her side during the entire interview.
This quaint and cozy pet store is located at 3478 W 32nd Avenue.  Stephanie will be opening her doors for the first time for a soft grand opening this Friday, May 26th from 10:00am to 8:00pm and if you can't make it then you'll get another opportunity to attend their grand opening on Saturday, June 17th from 10:00am to 8:00pm.  So come on by and bring your pets to check out the great products and services the Taj Mutt Hal has to offer.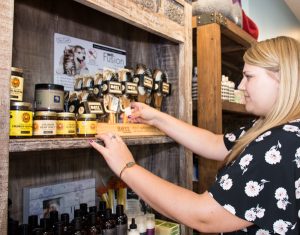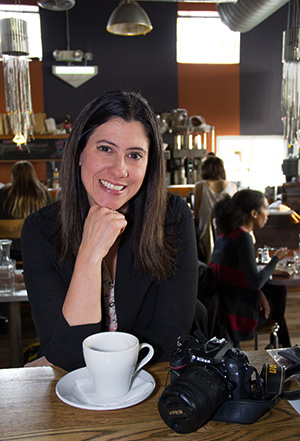 Alida is a photojournalist, photographer and world-traveler.  In 2015, she made Colorado her home after serving 20 years in the Air Force to pursue her love of photography on a full-time basis.  She specializes in Architecture, Real Estate, Lifestyle and Travel photography.  She holds a B.A. and M.A. in Business as well as an AAS in Photography.  Traveling is one of her biggest passions, she has visited 28 countries and continues to mark off locations from her bucket list.  During her free time, she enjoys traveling, photographing and exploring new places, and meeting new people along the way.  She calls herself a "food and adventure junkie" and loves to capture fun and special moments with her camera.  You may find Alida at a local coffee shop enjoying a cup of coffee, enjoying live music at a local bar along with friends with a glass of wine in hand and a plate full of goodies, hiking one of Colorado's many trails or giving back to the community as a volunteer for a special cause.