Faces of Denver – Noah Wilson!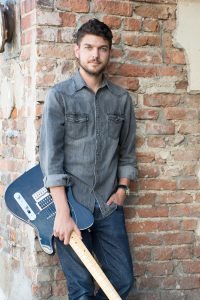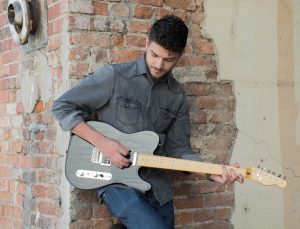 Meet Noah Wilson, Denver native and a lover of the arts!  He discovered at an early age his love for music and theater, he started playing the guitar at about 12, "I was really just like a hack, campfire strummer,"  As a teenager he got involved in theater at school, "I was doing a lot of acting as a kid, then the time came, I was getting a little older, thinking about college and had this whim to join a jazz band."
Throughout the years he's learned to play bass guitar, lap steel, banjo and the piano. "Pretty much when I was about seventeen was when I decided to dig deep, I learned to read music and I guess become a little more than a campfire strummer and ultimately pursue it as a career." 
When asked what's his favorite instrument to play? "I guess it depends, this week it's the piano…I just love music, it's really more about songwriting for me these days..I like switching it up, I like seeing what changing my writing on piano versus guitar does to my creativity and I guess a big part of why I'm playing more piano this week is because I've been listening to more artists that primarily play piano and I feel inspired..I saw Leif Vollebekk this week and that was a wild show and his piano playing certainly inspired me, I've been listening to a lot of David Gray too."
He has composed music for the productions at the Denver Center of Performing Arts and has taught performing classes there as well.  For a couple of years he taught Songwriting and Music Theory at the Denver School of the Arts. Even with his busy schedule, he somehow manages to find time to offer private guitar lessons to children, "I love sharing music and talking about music to people."
This very talented singer-songwriter, musician and performer shows off his talents in two different bands, "I perform in Noah Wilson Collective usually with a band, not always the same band, there are a lot of familiar faces, the members of Origami Crane perform with me all the time…my music is very Americana, it's Americana roots, it's singer- songwriter, I wrote everything, it's really mellow, it's very narrative based, it's really all about storytelling.  Origami Crane is a completely other thing…Origami Crane is all about dancing.  I do write a lot of the lyrics for that band, all of the writing is collaborative though and I play bass for that band…it's like pop, funk, electronica, it's like a whole new venture for me."
Lately, he's been exploring the shops in Tennyson Street and recently discovered a hidden gem, he says "The other night I stumbled into this place called BookBar and there's poetry reading, we sit down and have a drink, have a cappuccino and listen to something unexpected, I think that's what's really fun about Denver, you can find the unexpected here."
This summer, Noah will be taking off on a new adventure and will be setting roots in New York City and candidly admits "the truth of the matter though, to be completely honest, I'm just looking for a change of pace, a change of scenery, a new adventure, new inspiration, I have no idea what's going to happen or how my goals are going to change…I'm really excited for the unknown, as scary as the unknown is, it's also quite fun." 
Before he heads out, Noah will be doing a final performance (Noah Wilson Collective, https://noahwilsonmusic.com/ ) this Friday, May 19 at the Project Rise Fitness, 2115 S Birch St, Denver at 6:00pm, so go check out this truly gifted artist!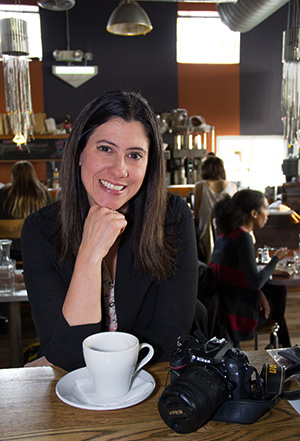 Alida is a photojournalist, photographer and world-traveler.  In 2015, she made Colorado her home after serving 20 years in the Air Force to pursue her love of photography on a full-time basis.  She specializes in Architecture, Real Estate, Lifestyle and Travel photography.  She holds a B.A. and M.A. in Business as well as an AAS in Photography.  Traveling is one of her biggest passions, she has visited 28 countries and continues to mark off locations from her bucket list.  During her free time, she enjoys traveling, photographing and exploring new places, and meeting new people along the way.  She calls herself a "food and adventure junkie" and loves to capture fun and special moments with her camera.  You may find Alida at a local coffee shop enjoying a cup of coffee, enjoying live music at a local bar along with friends with a glass of wine in hand and a plate full of goodies, hiking one of Colorado's many trails or giving back to the community as a volunteer for a special cause.